Biggest real estate deals of 2018 in Romania: office segment takes the spotlight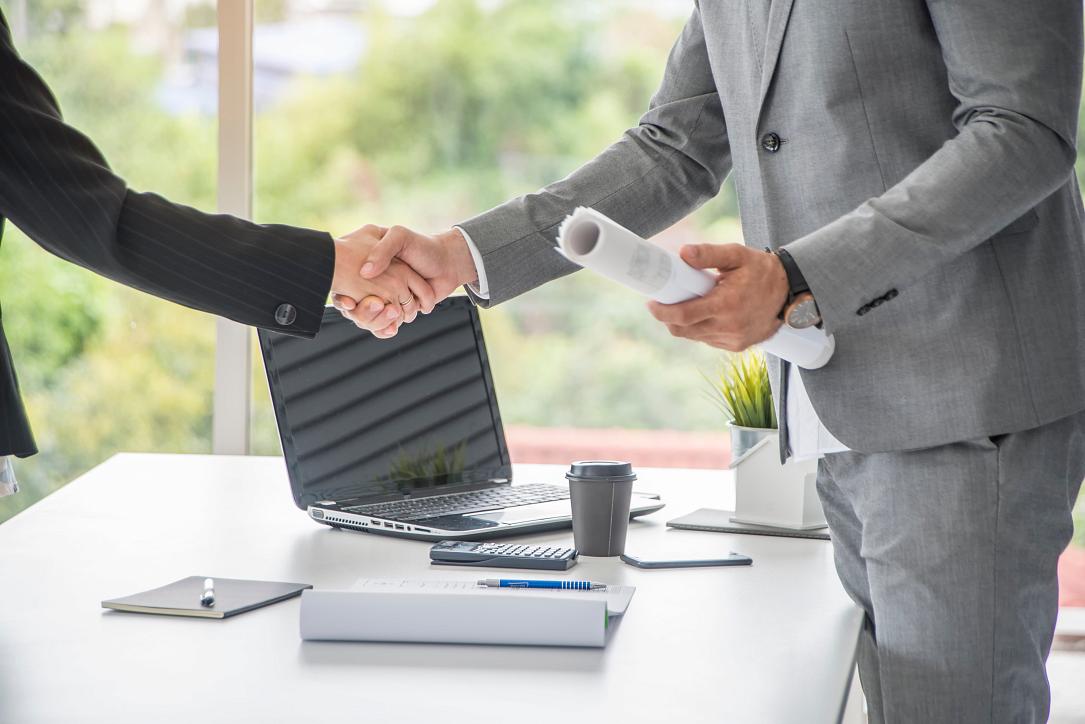 The real estate market in Romania saw some big transactions in 2018 and, this time, the office segment took the spotlight with several big deals signed last year. While the overall value of transactions may have been lower than the EUR 1 billion recorded in 2017, the big investors remained active and new ones entered the market. The capital Bucharest remained the main target. Here is a list of the biggest transactions announced in 2018:
Dedeman – The Bridge office project
Romanian investors Adrian and Dragos Paval, the owners of the biggest do-it-yourself retailer in Romania – Dedeman, entered the real estate market with a bang in 2018, with the purchase of The Bridge office project developed by Forte Partners. After failed negotiations with Israeli group AFI Europe for the takeover of the AFI Park office project, the Dedeman owners turned to The Bridge, another big office development in Bucharest. The project, which is located in the rising Orhideea area, will have a total leasable area of 80,000 sqm when completed. The first phase, which has been finalized, is fully leased to local lender BCR and technology group IBM, while UPC, Schlumberger and Medicover have already signed for the second phase. The third phase hasn't been started yet. The value of this deal was not disclosed, but local media and real estate consultants estimated it at over EUR 150 million.
Lion's Head Investments – Oregon Park office project
The second-biggest real estate deal of 2018 was also on the office segment, namely South-African group Lion's Head Investments' takeover of Oregon Park, an office project in Northern Bucharest developed by Portland Trust. The project's first two buildings have already been completed while the third one is under construction. The project's total leasable area is 70,000 sqm and its tenants include Oracle, Deloitte, Euler Hermes and Kepler Alten. The deal's value was not disclosed, but it was estimated at EUR 120-150 million. For Lion's Head Investments, a joint-venture between South African investment fund Old Mutual Property and AG Capital, this is the first transaction in Romania.
Sonae Sierra – 50% of ParkLake shopping mall
Portuguese group Sonae Sierra announced in December that it bought the 50% stake held by its former Joint Venture partner Caelum Development in the ParkLake mall in Bucharest. The two groups were equal partners and invested a total of EUR 180 million in the project, which opened in September 2016. Hungarian group Futureal, which had lent EUR 15 million to Caelum Development for the development, announced in late November that it cashed its investment against EUR 19 million. Proportionally, Sonae Sierra may have paid some EUR 114 million to Caelum Development. The size of the deal was not disclosed, though. ParkLake mall has a leasable area of 70,000 sqm and hosts some 200 retailers.
MAS Real Estate/Prime Kapital – Militari shopping center
The EUR 95 million deal was announced in April 2018. Developer Atrium European Real Estate sold its only property in Romania to South African group MAS Real Estate and Prime Kapital, a rising mall developer set up by former NEPI executives. The Military shopping center hosts 52 stores and almost 2,500 parking places, with anchor tenants such as Auchan, Jysk, Media Galaxy and H&M.
Revetas/Cerberus – The Landmark office project
Revetas Capital and Cerberus Capital announced their second big transaction in Romania last year, namely the takeover of the Landmark office project in Bucharest. The two funds previously bought the Radisson Blu/Park Inn hotel complex in Bucharest, in 2017, for EUR 169 million. The value of the new deal was not disclosed, but it is estimated at over EUR 60 million. German lender Deutsche Pfandbriefbank provided EUR 42.5 million financing for the deal. The Landmark office project has a gross leasable area of 23,500 sqm and its tenants include law firm Wolf Theiss, lubricants distributor Total and tech unicorn UiPath.
CA Immo – Campus 6.1 office building
Austrian group CA Immo bought the first building of Swedish group Skanska's Campus 6 project near Bucharest's Polytechnic University for EUR 53 million. The Campus 6.1 building has a leasable area of 22,000 sqm and was completed in the third quarter of 2018. The sale helped Skanska finance the second phase of the project, which will have a total of four buildings. CA Immo, an investor with a long presence on the local real estate market, owned four other office buildings in Bucharest before this deal.
Top developers continue to be active
No other deals over EUR 50 million were reported in 2018, but there were several smaller deals carried out by traditional investors, such as NEPI, Globalworth, AFI, and by rising ones, such as One United Properties and Forte Partners, which continued to buy early-stage projects and land for new developments or expansions:
MAS REI pays EUR 40.5 mln for Atrium Arad shopping mall in Romania
NEPI pays EUR 21 mln for mall project in Sibiu
Immofinanz sells 5.3-hectare plot in Bucharest to One United Properties
Forte Partners buys land plot for Bucharest office project expansion
Israeli developer buys land plot to expand mall in Bucharest
Globalworth buys new land plot in Western Bucharest for EUR 2 mln
Increased activity on the hotel segment
The hotel segment continued to draw investors in 2018, although no big transactions such as the Radisson sale were signed. The most notable investments were:
Polish group Orbis buys Mercure hotel in downtown Bucharest
Local liquor producer buys big hotel in Sinaia
Hungarian investor buys historic hotel in Satu Mare
Lithuanian hotel developer buys historic building in Bucharest Old Town
Land for logistics
Large logistics developers continue to look for land for new projects and for expanding their existing ones in Romania. The logistics segment has been growing at a fast pace due to increased demand from traditional and online retailers.
Belgian developer buys 23 ha for logistics park near Brasov
Czech developer P3 buys plot for new logistics park near Bucharest
Money for distressed assets
Foreign investors also saw potential on the local residential market, where they bought several existing projects abandoned after the crisis.
Czech real estate group buys distressed residential project in Bucharest
Israeli investor buys 270 houses in bankrupt project near Bucharest
German group borrows from OTP to buy residential project in Iasi
(Photo source: Shutterstock)
Normal