Romania Insider Team
Meet our team! You can get in touch with our newsroom by emailing [email protected] and the message reaches all the journalists and editors in our team. To get in touch with our marketing & sales team, email us at [email protected]. 
If you are a member of the Romania Insider Community, reach out to us at [email protected]. 
Most of our team is working remotely. Our Bucharest office address is: 5 Nicolae Iorga St., 2nd floor (inside Commons co-working space), 010431, Bucharest, Romania
Advertising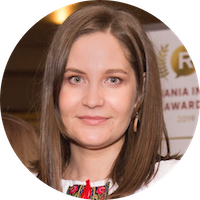 Corina Chirileasa
Co-Founder & Managing Partner
Corina holds a BA in Journalism and started as a business journalist back in 2005. She became an entrepreneur in 2010, when she launched Romania-Insider.com with a desire to offer readers balanced, quality content in English dedicated to Romania. Currently based in a village in Northern Romania, Corina oversees the media company's projects and activities together with her co-founder, always with a focus on abiding by ethical standards in content and in business. She is one of the company's three shareholders and also acts as a community manager. She enjoys life in the countryside, photography, gardening, reading, studying psychology and spending time with her family and their seven dogs. Get in touch with her if you want to discuss media development ideas and content proposals: [email protected]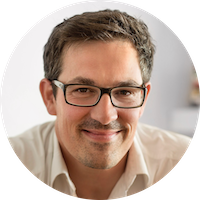 Volker Moser
Co-Founder & Business Developer
Volker holds a MA in Public Policy and Management from Konstanz University and has lived in Mexico, the US, Spain, Italy, and Romania. His relationship with Romania started in 2007 and has always been based on acknowledgment and respect. Volker joined Romania Insider in 2010 as a partner and shareholder and co-founded the media business that has developed over the last decade. Meanwhile, he also acted as a cross-cultural consultant and virtual coach through his company City Compass Intercultural Consulting, and introduced the project Printka.com to Romania. He is keen on exploring business and life opportunities with a clear view from the beginning. Volker enjoys his work and aims to make the people involved in his businesses happy and satisfied. E-mail him for business partnerships and commercial feedback: [email protected]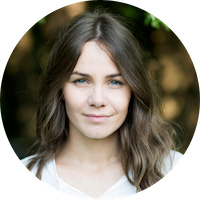 Irina Chirileasa
Marketing & Sales Executive
Irina is originally from Suceava and moved to Bucharest for her university studies. She graduated from the Romanian – American University in Bucharest with a Batchelor's degree in Marketing. A free spirit and open-minded person, Irina loves nature and outdoor sports, she is a fashion design enthusiast, electronic music lover, and always in search of persons and things that inspire her. Irina joined the team in 2012. She is currently working as a Marketing & Sales Executive for Romania Insider, mainly in charge of advertising campaigns management, media partnerships, client communication, digital marketing for Romania Insider projects and events. Get in touch with her by emailing [email protected]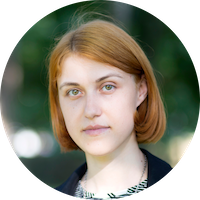 Ruxandra Stan
Administrative Manager
Ruxandra is originally from Bacau county and moved to Bucharest in 2009 when she started her university studies. Since working with Romania Insider, she has heightened her interest in the legal and fiscal systems and is getting her Bachelor's degree in law, excited to add this to previous studies in international relations and minorities' rights. She likes to read (trying to :) cook and be up to date with what happens globally regarding human rights developments. She is also the proud hooman of three former stray cats for whom she is consistently trying to make toys and beds, only to be ignored in favor of bottle caps and cardboard boxes, respectively. She has been working with Romania Insider since 2014, and she currently oversees the financial, administrative, and legal activities. Email her at [email protected].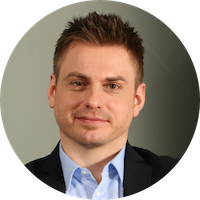 Grégoire Vigroux
Shareholder
Grég started his career as a Serial Entrepreneur in 2007. Since then, he has been launching fast-growing startups in Eastern Europe. His largest venture is TELUS International Europe. The company currently employs more than 5,000 team members in Bulgaria and Romania. The 39-year-old Frenchman currently holds the position of Vice-President Business of Development Europe at TELUS International. Grég is also a member of the TELUS International Romanian Board of Directors and a founding Vice-Chair of the TELUS International Romania Community Board.
Apart from his role at TELUS International, Grég is an hyperactive Business Angel. In 2017, he invested in media (Le Petit Journal and Romania Insider); in cryptocurrency exchanges (Bitcoin Romania and BTR Exchange); and in a co-working hub (Puzl). In 2018, he invested in the Romanian edition of Gault & Millau, in a sustainable development company (Nasekomo), and in a green real estate project (Amber Forest). In 2020, Grégoire invested in a co-working company named Nod Makerspace and launched fenix.eco, a smartphone refurbishment webshop.
The French Investor also performs investments in office, residential and commercial real estate, through his own investment firm NORVILLE BARNS and via another company named Boutix. Grég is a supporter of several NGOs in Romania, primarily HOSPICE Casa Sperantei, which takes care of patients with life-limiting conditions and rare illnesses.
Grég earned a Master D2A from Sorbonne University, an MBA from the ESG Group and his INSEEC from Lyon Business School. He belongs to the French Tech global community. He co-founded La French Tech in Romania and he is the President of this association. Grég thinks growth must come with progress. Profits with purpose.
He believes in Tech for Good - a better tech for a better world!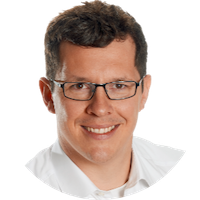 Frank Moser
Programmatic Advertising Consultant
After his bachelor's degree in Media and Information Studies, Frank gained first experience in advertising in the digital industry. After finishing his master's degree in Computer Science and Media, he continued working for United Internet in the role of an advertising specialist, managing digital marketing campaigns all over the web. In 2014 Frank started to assist Romania Insider in ad serving and still keeps bringing ad revenues to the next level together with the rest of the team.