Discover Romania: Where to see wild animals in their natural habitat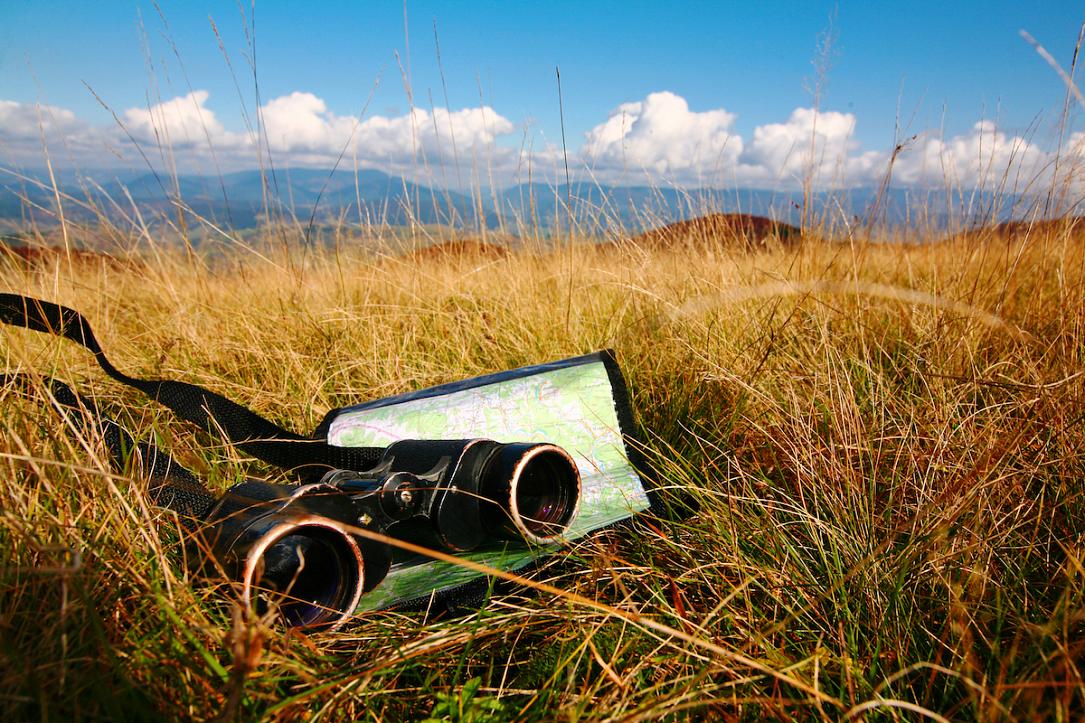 Although not among the best when it comes to tourism promotion, Romania can turn out to be a very good choice for those who want to mix city explorations with trips in nature. And there are plenty of wild animals to see here, in their natural habitat.
Romania's Carpathian Mountains are home to a wide range of wild animals, from big predators such as the brown bear, the wolf, and the lynx, to bison and the beautiful foxes, deer, and chamois. But there are other places where tourists can get to see wild animals roaming free, and one of them is the famous Danube Delta.
The Carpathian Mountains
The brown bears are among the largest living carnivores in the world, and the biggest in Romania's Carpathian Mountains and tourists have high chances of spotting one during their hikes in the Carpathians, as estimations say that about 6,000 brown bears roam Romania's forests.
Unfortunately, there are only a few proper locations for bear watching in Romania (or any other wild animals), although this would be a good way to attract foreign tourists to the country. There are some observatories set up in the forests, such as the ones in Rasnov, Baile Tusnad or Sfanta Ana Lake, but it's better to book a guided tour for the best and safest experience in observing the brown bears in their natural habitat.
Another great place to watch bears roaming free is the Libearty Sanctuary in Zarnesti, the place where rescued bears have been finding a proper and safe home.
Those passionate about the wildlife can also visit the Bears' Cave in Apuseni Mountains, one of the most spectacular caves in Romania. Its name comes from the many cave bear fossils discovered there, as this place was a favorable place of shelter for animals around 15,000 years ago. 
However, don't forget that the bears are strong, powerful animals and the best thing to do is to keep your distance if you encounter this animal during your walk in the forest. Bears are usually not interested in attacking people but they can get violent if, for example, someone gets too close while they are feeding.
But the bears are not the only wild animals that tourists can see while on a wildlife watching trip to Romania's Carpathian Mountains. They can also spot wolves, wild boars, foxes, or roe and red deer. And, of course, the lynx. However, these are shy, very discreet animals, rarely seen by people, as they are mainly active early in the morning or very late at night. But those who are lucky enough to see one can recognize it quite easily: these wild cats have long hair and short tails, and black tufts of hair on their ears.
And then there's the European bison, Europe's heaviest wild land mammal. In Romania, this gentle giant was reintroduced in captivity towards the end of the 1950s, and then again after the 2000s. Starting 2010, the animal has been released into the wild in several areas of the country. They can now be found in Tarcu Mountains, where WWF-Romania and Rewilding Europe have started the reintroduction of the European bison since 2014, in Poiana Rusca Mountains, the Bison Valley Nature Reserve in Brasov county, or in northeastern Romania, in Vanatori-Neamt Nature Park.
Meanwhile, those who go up in the rocky areas of the Carpathians have high chances of spotting the only mountain goat living in Romania: the beautiful chamois. They live in areas such as Piatra Craiului National Park or Bucegi, Fagaras and Retezat mountains, but Cheile Bicazului-Hasmas National Park is also a great place in the Carpathians to see these animals. The chamois are also easily recognizable: they have short horns that curve backward and a thick fur that turns from a deep brown color in the summer to a light grey color in winter. They also have white contrasting marks on the sides of the head with pronounced black stripes below the eyes, a white rump and a black stripe along the back.
The Danube Delta
The Danube Delta is not only a top tourist destination in Europe but also a "paradise" for a variety of birds and wild animals. A hotspot for birdwatching enthusiasts, this quiet, relaxing place is home to over 300 species of birds. Tourists can spot here great white pelicans and swans, eagles, hawks and gulls, but also the great cormorant and the Egyptian vulture.
There are also many fish swimming in the Delta's waters, but those choosing to spend a few days here can also spot otters, wild boars, wild cats, hares, and even wolves or foxes (although these last two on are the brink of disappearing from the delta).
Another wild animal that has been making a remarkable comeback and is now quite common in the Danube Delta (and in other parts of southern Romania or even in the western region of Banat) is the golden jackal. The golden jackal is a wolf-like canid with a relatively short fur with the base color golden, which varies seasonally from a pale creamy yellow to a dark tawny.
Tourists can also admire the beautiful wild horses in Letea Forest, the oldest natural reservation in Romania. It covers about 2,825 hectares in the Danube Delta, being located between the Sulina and Chilia branches of the Danube.
In short, the Danube Delta is the perfect place for birdwatching enthusiasts but also for any other tourist who wants to rediscover nature.
Bucharest's Delta
Yes, Bucharest has its own delta – a protected area called the Vacaresti Nature Park located at just 4 km from the city center. Nature enthusiasts can spot more than 130 species of birds here (and counting), as well as fish, reptiles, and mammals such as otters, foxes or weasels.
The Vacaresti Nature Park covers 184 hectares and was officially declared a protected area in May 2016, through a government decision. There are many events happening there throughout the year, from guided tours for adults and children to themed tours (such as those focused on birdwatching), bike tours, or educational events.
newsroom@romania-insider.com
(Opening photo source: Shutterstock)
Normal