Survey: Late dictator Ceausescu considered most important historical figure of modern Romania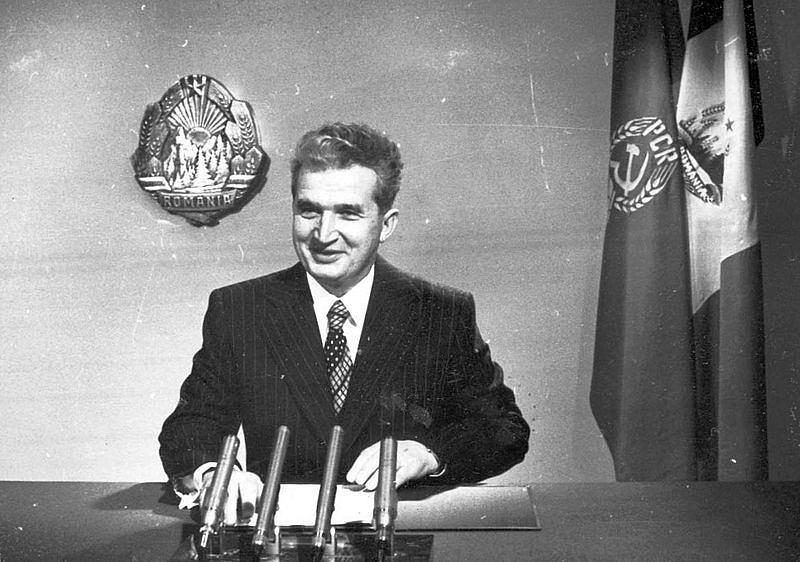 Surprising results of a local survey revealed that more than a quarter of Romanians (26.6%) believe that late Communist leader Nicolae Ceausescu was the most important historical figure of modern and contemporary Romania.
Three former kings ranked next, namely King Michael I, with a share of 21.4%, King Ferdinand I – 11.6%, and King Carol II – 5.4%, according to the study conducted by CT & Research at the request of the Black Sea University Foundation (FUMN), and quoted by local Digi24.ro.
The next personalities in the top registered shares of under 5%, among them Romanian historian Nicolae Iorga – 4.9%, Queen Marie – 4.8%, Romanian diplomat Nicolae Titulescu – 4.1%, former president Ion Iliescu – 3.5%, and former prime minister Ion Antonescu – 3.1%. The ranking also included Romanian politician Gheorghe Gheorghiu Dej (the first communist leader of Romania), politicians Ion I.C. Bratianu and Corneliu Coposu, former president Traian Basescu, current president Klaus Iohannis, and former president Emil Constantinescu.
When asked to name the most important (outstanding) cultural figure for the modern and contemporary history of Romania, most respondents (30.3%) chose the famous sculptor Constantin Brancusi. Romanian composer George Enescu ranked second with a share of 18.6%, followed by historian Nicolae Iorga – 8.8%, writer Mircea Eliade – 6.2%, and pan flute master Gheorghe Zamfir – 6.1%.
Other personalities named by the respondents were singer Maria Tanase, philosopher Emil Cioran, novelist Marin Preda, philosopher Petre Tutea, French-Romanian playwright Eugen Ionescu, writer Nicolae Steinhardt, philosopher Constantin Noica, priest Dumitru Staniloae, conductor Sergiu Celibidache, and essayist Zoe Dumitrescu Busulenga.
Part of the project "Aggression of Identity and Intangible Heritage", the survey, the first comparative research for the historical regions of Transylvania, Moldova, Muntenia and Bessarabia (Republic of Moldova), was carried out at national level between November 13 and 21 on a sample of 1,400 people aged 18 and over.
Enescu ranks as most influential Romanian musician in past century
Survey reveals how Romanians imagine the future
Irina Marica, [email protected]
Normal