Survey reveals how Romanians imagine the future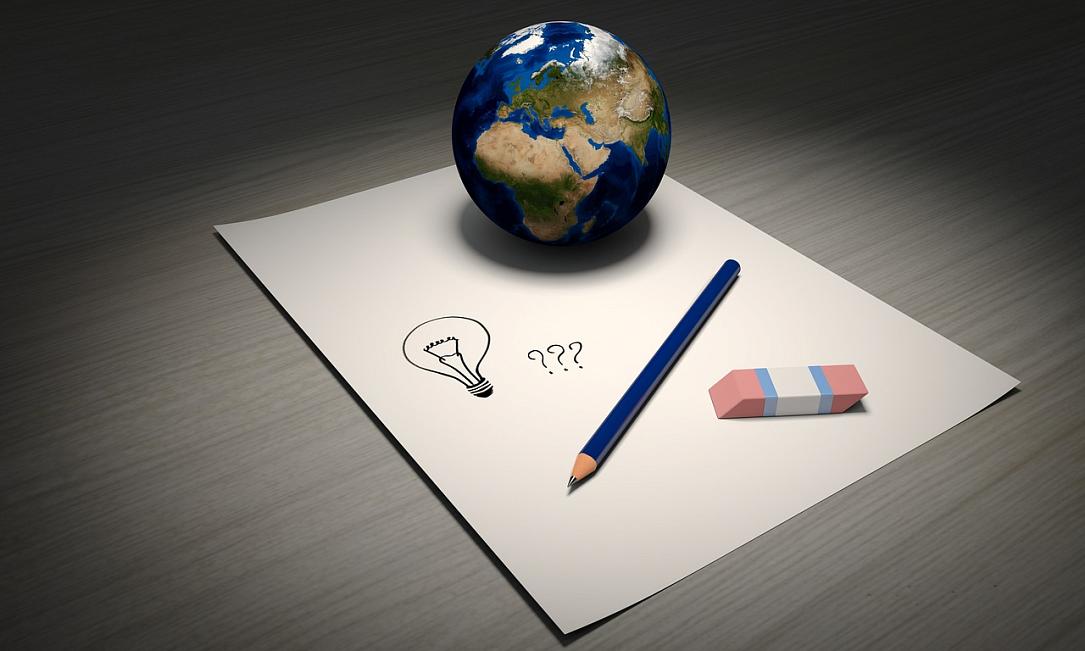 In 100 years, Romania will be propelled by people of vision, the right career will be discovered genetically, and museums and theaters will be experimented with all senses, according to a survey on how Romanians imagine the future.
The perception survey, How Romanians imagine the future: Romania in 100 years, was done by D&D Research for BRD. The perceptions were analyzed in relation to elements that define and fuel progress, economy and education, communication, transport, healthcare, leisure time and audio-visual arts.
Over 73% of Romanians think that people are the main driver of the country's development and evolution over the next 100 years, the survey showed. These are people with a vision, daring, the "doers" who can use the existing means to implement their ideas and generate a better future.  At the same time, 73% of respondents believe that providential leaders can bring about progress with the available resources, 21% think that money and a fortune help progress, while 5.8% think that perseverance and experience are enough to elicit progress.
As far as the future of education is concerned, 65.5% of Romanians think that, in 100 years, children will know since the first grade what career they will have, with most of respondents predicting a genetic conditioning to professions. A total of 60% said that education will be done at home, through virtual classes and holograms, and home schooling will become the norm. Meanwhile, 58.5% foresee that the focus in school will be placed on social cohabitation skills, developing empathy and emotional intelligence.
Over 50% of respondents believe that the environment will not be "friendlier" because of climatic changes, and so the desire to spend time outdoor will diminish considerably. As such, 62% think that entertainment will take place exclusively indoors, where Romanians will submerge themselves into VR, turning parks, games and concerts into exclusively digital experiences and outings available to a privileged class. At the same time, 40% believe that the experience of theater, museums and cinema will disappear and be stored digitally, while 60% are of the opinion that art will not die but will reinvent itself and it will be experienced with all senses, through 5D and VR systems, even from home.
Many innovation enthusiasts look at the integration of technology into human relations as inevitable. Still, only 30% of Romanians can imagine the disappearance of a gadget. The main gadget Romanians think will disappear is the smartphone. They expect it to be integrated with the human body through chip implants or miniature devices.
Almost 74% of Romanians would prefer communicating to a robot in the future to not communicating at all, which shows that interaction of any kind is, for Romanians, an essential aspect to maintaining psychological health, the survey revealed. In what couple relations are concerned, 65% of respondents believe that the matching of partners and a couple's longevity will be determined through algorithms and social scores.
In the health and technology influence chapter, 71.5% of respondents expect to improve their body performance through artificial implants, 68.4% think it will be possible to plan the features of children through genetic conditioning, and 61% think that minimally invasive procedures with robots will be adopted. The survey also revealed a preference towards the direct adoption of new technologies that would help people enjoy maximum health and not a gradual adoption, as it was the case with high-speed internet.
In the financial area, money will have the same role of today. What will change is related to the current trend of the digitalization of the currency, with a role in increasing the transparency of transactions (73.9%). The risks associated with digitalization will be managed with the help of blockchain technology, respondents believe.
The survey aimed to explore Romanians' perceptions on how the country will look like in 100 years and to discover trends in how they think of progress. It was validated and interpreted by a think tank made up of Dan Petre, partner at D&D Research; Răzvan Rughiniş, co-founder of Innovation Labs and professor at the Bucharest Polytechnic; Constantin Vică, a lecturer at the Philosophy Faculty of the University of Bucharest; Georgiana Ilie, senior editor at Decât o Revistă and chief editor at Școala9; and Matei Psatta, cofounder of TPS Engage.
The data collection took place between October and November of this year, in two stages: a qualitative exploration consisting of focus group discussions with experts, pupils and students active in the field of robotics and specialists in social, humanities and technology disciplines; and a quantitative measurement on an urban set of 2,289 people, aged 18 to 55, and living in cities with over 100,000 residents.
The full results of the survey are available here.
(Photo: Pixabay)
Normal