Romania's Parliament approves the new Fiscal Code for the second time this year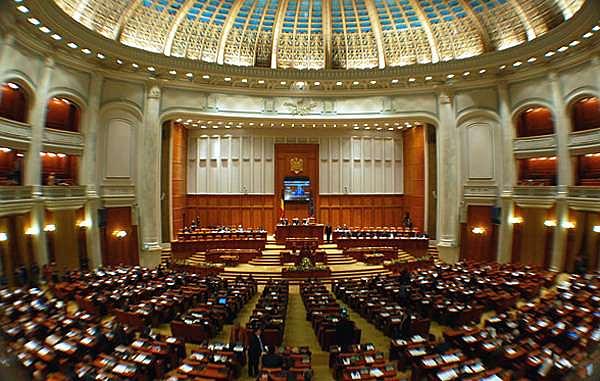 Romania's Chamber of Deputies approved the new Fiscal Code on Thursday, September 3, after the Senate had voted it two days before. The law will enter into force after it is promulgated by President Klaus Iohannis, but most of the measures will apply starting January 1, 2016.
The Parliament first approved the new Fiscal Code in June, but President Iohannis refused to sign it and sent it back for review asking the senators and deputies to temper the fiscal relaxation measures proposed for next year.
The political parties represented in the parliament, together with the Government, reviewed the tax cuts and only kept one: the VAT rate cut from 24% to 20%, starting January 2016. The rest of the tax cuts were either postponed for 2017 or removed completely.
According to the new Fiscal Code, the VAT rate will be cut again from 20% to 19%, in January 2017. The removal extra excise on fuel and the tax on special buildings will also be kept in 2016 and only removed in January 2017 if the code isn't changed again by then. The tax on special buildings will only be removed for companies in agriculture starting January 2016.
The initial fiscal relaxation measures the Government announced at the beginning of this year included lower dividend tax, lower social security contributions and even a lower flat tax rate, to be implemented gradually. All of these tax cuts have disappeared from the new Fiscal Code.
Instead of tax cuts, some taxes will be increased next year, namely property taxes to be paid to local authorities. The new Fiscal Code changes the way property taxes for individuals are set, which may lead to significant increases. The local authorities will also be able to charge higher taxes for unattended buildings and land plots.
Tax on unattended buildings and plots could go up six fold in Romania
Taxes on real estate properties owned by individuals go up in Romania
Romania's Senate approves the new Fiscal Code
Romania's political leaders reach agreement on tax cuts
Romania's Finance Minister says changes to the Fiscal Code will bring next year's budget deficit down to 2%
Romania's President rejects new Fiscal Code, sends it back to the Parliament for review
Normal