Romania sends 26 athletes to the 2018 Olympic Winter Games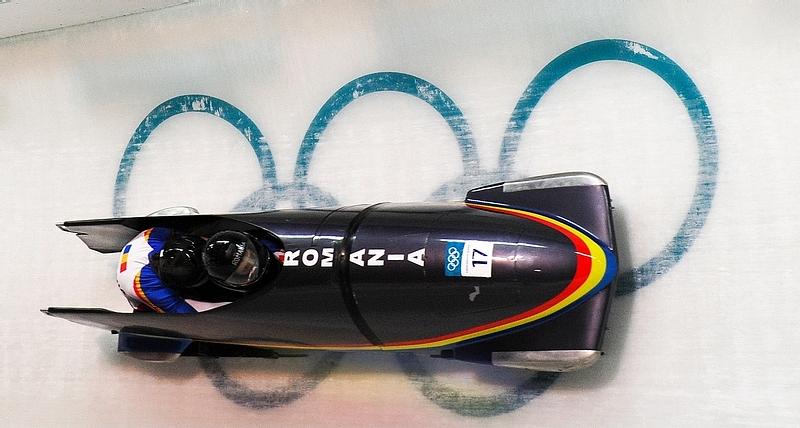 Romania will be represented by 26 athletes at the XXIII Olympic Winter Games, which will be organized between February 9 and February 25, 2018 in PyeongChang, Gangwon Province, Republic of Korea.
They will compete in alpine skiing, biathlon, bobsleigh, cross-country skiing, luge, skeleton, ski jumping, and speed skating.
Alexandru George Barbu and Ania Monica Germaine Caill are the two athletes who will compete for Romania at alpine skiing, while Alin Florin Cioanca, Paul Constantin Pepene and Timea Lorincz will represent Romania in the cross-country skiing competition.
Also, Daniela Vasilica Haralambie will be the Romanian athlete participating in the ski jumping competition, Eva Tofalvi, Cornel Dumitru Puchianu, Nicolae Remus Faur, George Razvan Buta, Gheorghe Iulian Pop and Marius Petru Ungureanu will compete for Romania in biathlon, and Raluca Stramaturaru (women's single), Valentin Cretu, Andrei Turea (men's single), Cosmin Atodiresei, Stefan Musei (doubles) will compete in the luge events.
Meanwhile, the Romanian athletes representing Romania in the bobsleigh competition are Mihai Cristian Tentea and Nicolae Ciprian Daroczi (2-men), and Dorin Alexandru Grigore, Florin Cezar Craciun, Levente Bartha and Paul Muntean (4-men). In the skeleton event, Romania will be represented by Dorin Dumitru Velicu and Maria Marinela Mazilu, while Alexandra Ianculescu will compete in the speed skating – women's 500m event.
The Romanian Olympic team will also include 24 coaches.
Irina Marica, [email protected]
(photo source: Cosr.ro)
Normal