The deals that opened the path for Romania's first "tech unicorn"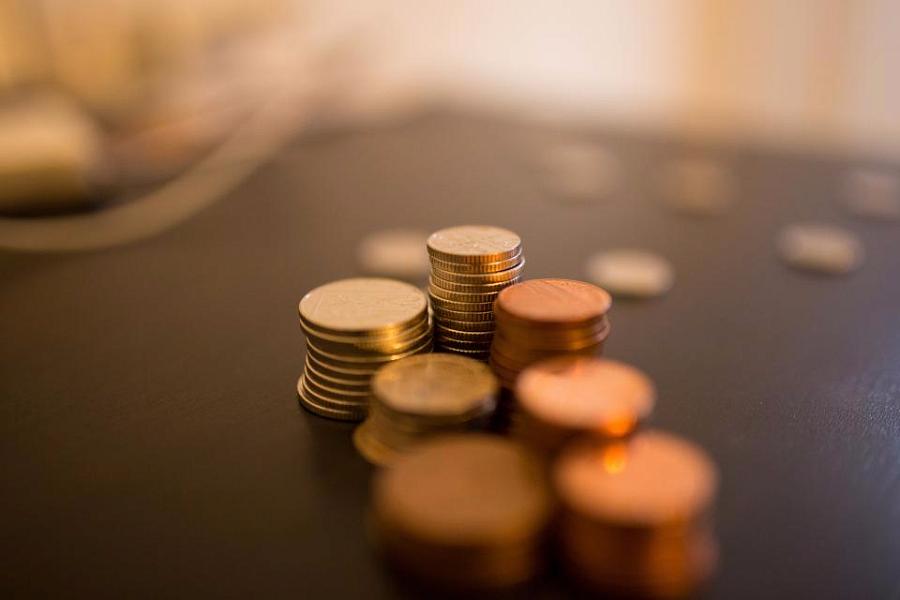 Investments in technology companies in Romania have increased steadily over the years to USD 53 million in 2017, a recent report showed. However, fewer than 30 transactions were concluded involving technology companies in Romania in 2017, in sharp contrast with the United Kingdom and France, where more than 700 have been recorded.
This makes the news that Romania has its first locally-founded "tech unicorn" even more impressive. The term, which refers to a company that has been valued at more than USD 1 billion, was used to describe UiPath, a tech startup founded in Bucharest and now headquartered in New York, which managed to raise USD 153 million from international investors.
But what were some of the Romanian co-founded IT companies and tech startups that investors found worthy before it? From the 2003 acquisition of the RAV anti-virus to a USD 600 million valuation for Bitdefender, we look at the deals that highlighted the development of the local tech and startup scene or simply set examples of what could be achieved.
2003: Microsoft acquires RAV antivirus from Gecad
This was the groundbreaking transaction of the local IT sector and the first among several that would turn Radu Georgescu into a serial entrepreneur. With the deal, Microsoft acquired the intellectual property and technology assets of Gecad, the provider of the Bucharest-based RAV antivirus technology. The value of the transaction was not disclosed.
2010: Naspers takes over 83 percent in local Gecad ePayment
Georgescu followed up with the sale of an 83% stake in online card payment services provider Gecad ePayment to Allegro, a company of the South – Africa-based media group Naspers. The value of the deal was not made public.
2011: 3TS Cisco Growth Fund buys minority stake in Avangate
Investment fund 3TS Cisco Growth Fund bought a minority stake in e-sales solutions provider Avangate for EUR 4 million. Avangate is another company founded by Radu Georgescu.
2012: Twitter buys Summify
Summify, the provider of a daily news digest based on the user's social networks, was bought by Twitter for an undisclosed sum. At the time of the transaction, the Summify team was located in Vancouver, Canada. The company was started by Mircea Pasoi and Cristian Strat. After the acquisition, several of Summify's features were disabled and the product was eventually shut down.
2012: Naspers buys majority stake in eMAG
Naspers took over 70% in eMAG, the largest Romanian online retailer. The value of the deal was not publicized, but media reports place it at some EUR 100 million. By 2017, Naspers had reached an 80% stake in the Romanian online retailer.
2013: Francisco Partners acquires Avangate
Private equity firm Francisco Partners acquired Gecad Group's e-commerce solutions provider Avangate in a transaction with an undisclosed value. At the time of the deal, Avangate had over 3,000 customers across more than 100 countries.
2014: Facebook buys LiveRail
Facebook bought the video ad exchange service LiveRail for an estimated USD 400 - USD 500 million, from its three founders, two of whom are Romanians. However, by 2016 it was announced that LiveRail would be shut down. Andrei Dunca and Sergiu Biris, alongside Mark Trefgarne, founded LiveRail in 2007.
2014: HootSuite acquires UberVu
HootSuite, the social media management platform, acquired UberVU, a social analytics platform. The US-headquartered UberVU was created by Vladimir Oane, Dan Ciotu and Dragos Ilinca. The value of the transaction was not disclosed but estimates placed it at USD 15 - 20 million.
2014: Intralinks acquires docTrackr
Intralinks, a global SaaS provider of inter-enterprise content management solutions, purchased the US-based document encryption service docTrackr, which counted two Romanians among its co-founders: Alex Negrea and Alexander Gentea, according to romanianstartups.com. Tech Cruch reported the value of the deal stood at USD 10 million.
2016: Udemy buys TalentBuddy
The San Francisco-based marketplace for teaching and learning online Udemy purchased Canadian online web development school Talentbuddy, founded by three Romanians: Octav Druta, Andrei Soare and Vlad Berteanu. The value of the transaction was not made public.
2017: Fitbit buys Vector Watch
Fitness wearable producer Fitbit acquired Romanian-UK smart watch manufacturer Vector Watch, the maker of a 30-day battery life, luxury smart watch. Fitbit paid USD 15 million for the intellectual property rights of the smart watchmaker and the team who developed the product. After the transaction Fitbit announced Vector Watch will no longer release new products.
2017: Mytaxi buys Clever Tech
Mytaxi, the e-hailing app owned by German car-maker Daimler purchased local company Clever Tech, the owner of the taxi booking app Clever Taxi. The value the transaction was not disclosed, but the companies said it was an eight-figure sum.
2017: UiPath raises financing from Accel Parners
Romanian tech startup UiPath, specializing in Robotic Process Automation (RPA), raised a USD 30 million Series A financing from venture capital fund Accel Parners. This was the biggest Series A financing ever raised by a Romanian startup.
2017: Vitruvian Partners buys stake in Bitdefender
London-based private equity fund Vitruvian Partners bought a 30% stake in Romanian cybersecurity group Bitdefender from local investment fund Axxess Capital. The deal has set a valuation of USD 600 million for the Romanian IT group, with over 500 million clients worldwide.
Several other local startups managed to attract financing or buyers, but at sums below USD 15 million.
Normal