Black Friday in Romania: Online retailer eMag registers EUR 21 mln sales in 37 min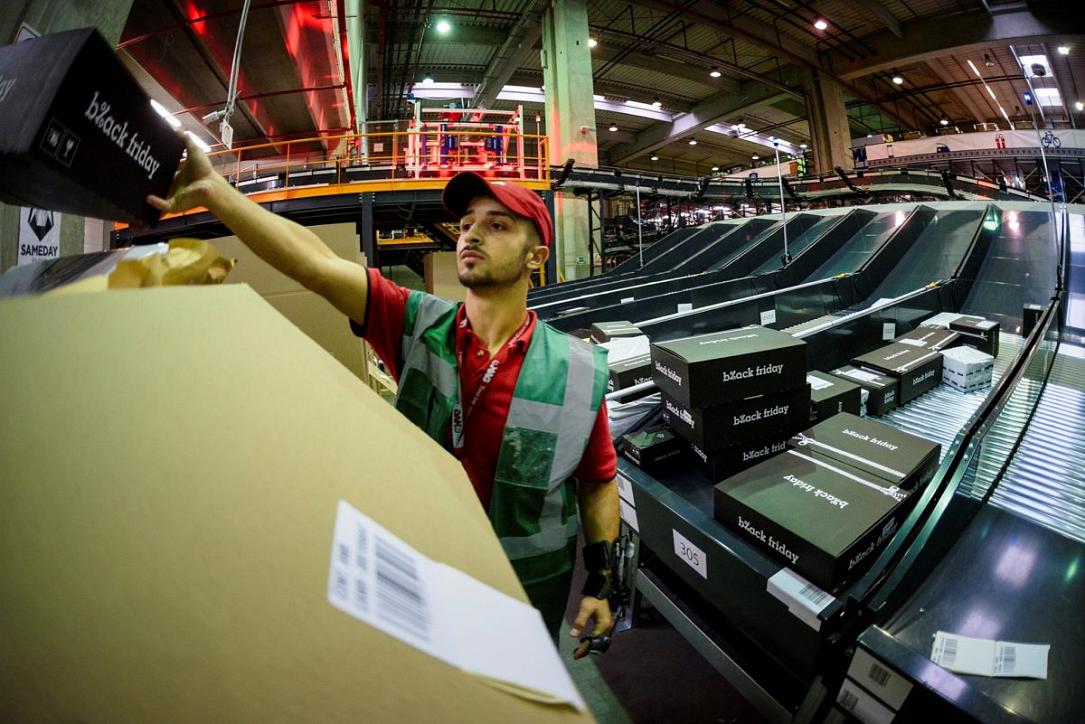 The Black Friday campaign has grown to be very popular in Romania, with the Romanians' appetite for sales reaching new levels this year.
eMag, the biggest online retailer in Romania, registered sales worth RON 240 million (EUR 51.5 million) in the first two hours of the Black Friday campaign, which kicked off in the morning of November 16, at 06:56. The amount is much bigger than last year, when the retailer saw sales of some EUR 30 million in two hours.
In fact, eMag has seen several sales records this year. For example, it registered sales of RON 1 million (EUR 215,000) after only 12 seconds, RON 6 million (some EUR 1.3 million) after one minute, and RON 100 million (EUR 21.4 million) after only 37 minutes. By the end of the day, the online retailer expects to sell products worth more than RON 400 million (EUR 86 million), as it initially estimated.
By 10:00, eMag registered 3.2 million visits. Its offer for Black Friday included more than 3 million products from various categories: smartphones, TV sets, refrigerators, washing machines, laptops, clothing and footwear, home & deco, watches, tickets to concerts and other events, holidays, Vodafone subscriptions, and even medical subscriptions.
Clients ordered more than 575,000 products by 09:00, with the most expensive one, of RON 28.000 (EUR 6,000), being placed by someone from Cluj. Most of the traffic came from mobile devices (78%), and 33% of the payments were made by card, up from 30% last year.
So far, the Romanians ordered 43,000 home & home care products, over 39,000 small home appliances, over 24,000 TV sets, more than 22,000 mobile phones, and over 11,000 fashion items. Record sales in the mobile phones category were registered for the Apple iPhone X, 64GB, 4G, Space Grey - 500 such phones sold in 43 seconds, and for Samsung Galaxy S8, 64GB – 1,000 phones in 64 seconds.
Among the "surprise" products, there were 80 cars, 1.7 kg of gold, 1,000 nights of holiday accommodation, 200 tickets to various events, and 80 luxury watches and jewelery.
Over half of adult Romanians want to buy something on Black Friday
Black Friday 2018: Deals & tips for this year's sales campaign in Romania
Irina Marica, [email protected]
Normal