Black Friday 2018: Deals & tips for this year's sales campaign in Romania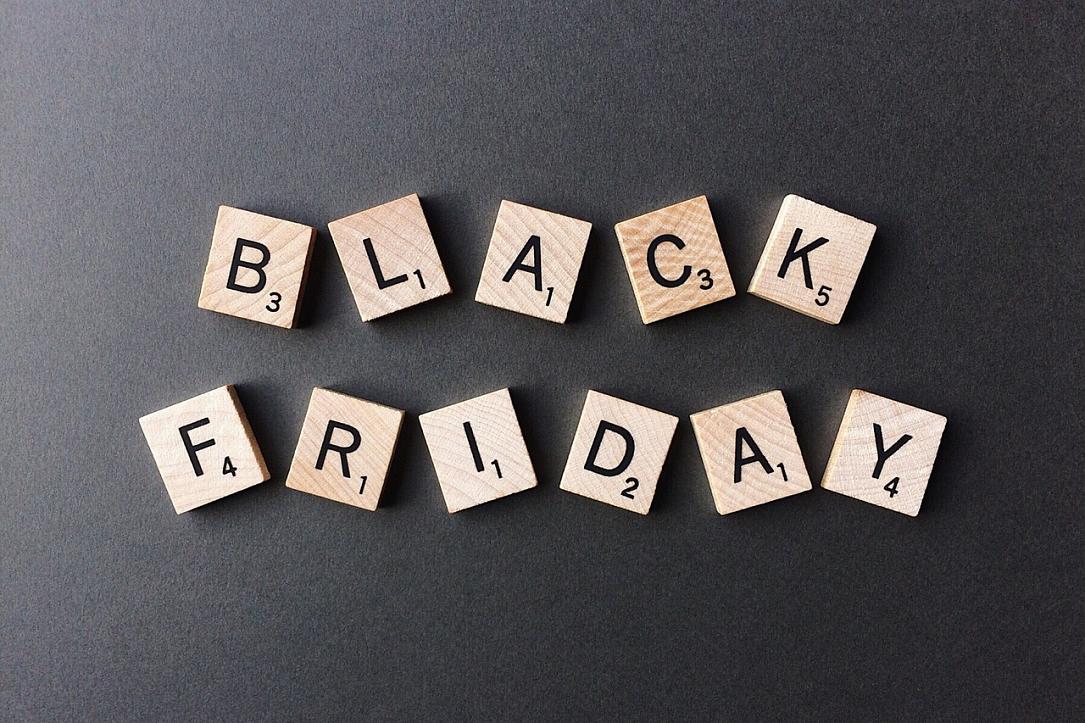 The biggest sales event of the year – Black Friday - is happening in Romania on November 16. Some retailers, however, have been offering discounts for weeks now. Others are waiting for the big day, and so do many Romanians.
Introduced in Romania back in 2011, the Black Friday mania saw a fantastic increase in popularity among Romanians over the years. For example, a recent study revealed that seven in ten urban Romanians wait for the Black Friday and Christmas sales campaigns to make important purchases. Usually, most Romanians hope to find good deals for household appliances, TV sets, mobile phones, laptops, and tablets.
Another example would be the sales registered by eMag, the biggest online retailer in Romania, during the Black Friday campaign last year: some EUR 77.5 million. And the retailer, which was the first to bring this international concept to Romania, expects even higher sales this year, of EUR 85 million.
Talking about eMag, the online retailer has over 3 million products on sale on November 16, 50% more compared to last year. The list includes the Romanians' favorites – smartphones, laptops, and TV sets, but also less common products such as BMW i8 electric cars, gold bars and coins, luxury watches and jewels, tickets to major sports events and concerts, holiday packages and medical services. Football fans can even buy tickets to the Champions League final while music fans can find tickets to the Metallica concert next year.
Meanwhile, other online retailers in Romania started the sales campaign much earlier this year. For example, electro-IT retailer Altex kicked off the campaign on November 1 and plans to keep offering discounts until December 5 in both its traditional stores and on Altex.ro. Meanwhile, competitor Flanco will end the Black Friday campaign on November 19, offering discounts of up to 80% in both Flanco stores and on Flanco.ro. Online retailer evoMag also started its Black Friday campaign on November 1 and said it would have three rounds of discounts until November 18. Their offer includes household appliances, IT&C products, personal care, sports & fitness products, home & garden products, gaming products, and others.
Other retailers that joined the Black Friday mania are Elefant.ro, CEL.ro, IT&C retailer Media Galaxy, photo equipment retailer F64, gadget retailer QuickMobile, and Germanos. A novelty this year is that Doraly.ro, a wholesale and retail marketplace where the prices are connected to the purchased volumes, also joined Black Friday, offering discounts between November 15 and November 17.
Of course, there's almost no limit to what one can buy on this day. French retailer Carrefour has also joined the campaign, but sales fans can go directly to retailers targeting specific segments to buy what they've been planning. For example, those who want to find good deals for books can try Libris.ro, Elefant.ro, Carturesti and Diverta bookshops, while fashion enthusiasts can try one of the most popular retailers such as Fashion Days, Answear, Hervis, Brandcircus.ro or Miniprix. Footwear retailers such as Deichmann, Otter, Ecco, Epantofi.ro and Depurtat.ro will also have discounts on November 16.
Meanwhile, Autovit.ro has over 300 offers on November 16 for cars, trucks and heavy machinery, Autoeco.ro will have discounts for over 180,000 auto parts and accessories, and Bicicletepegas.ro will sell bikes at discounted prices.
Local lender Banca Transilvania also has some offers ready for Black Friday, within a campaign named Bank Friday, and so does UniCredit Bank, while telecom operators Telekom, Orange and Vodafone have a several offers planned as well.
Those planning a vacation should know that both tour operators and airlines have special offers for Black Friday. In fact, most tour operators are present at the Tourism Fair of Romania in this period, where they come with their best and cheapest tourist packages, which could get quite cheap given that some of them linked the tourism event to the Black Friday campaign. The event takes place at Romexpo in Bucharest and ends on November 18.
Other things one can buy this Black Friday include bio and natural products from Vegis.ro, glasses from Lensa.ro, educational/creative games for children from Educlass.ro or Bekid.ro, or writing instruments from top producers at Penhouse.ro. Meanwhile, those who are looking for new furniture or other products for their homes can try Vivre.ro, Mobexpert and SensoDays.
Tips for a happy Black Friday (online):
Set a budget and make a list. All these discounted products can make buyers spend more than they initially planned, on things they don't really need. Also, make sure the product you want is still available because products sell out fast on Black Friday.
Compare offers and try to see how the prices evolved over time. Some discounts can turn out to be fake discounts.
Buy from trusted platforms and, if you already have an account, make sure your data is correct before the big sales event, as this will help you move faster. Also, the wishlist option available on some of the websites can help you save time as well, as you can save your favorite products there and just return to this page when you're ready to buy them.
Reading the Black Friday regulations of the retailers before buying something from their websites and knowing the return policy is also a good idea. Also, check the delivery times before placing an order, as they can vary a lot given that the courier companies are quite busy in this period.
The Romanian Consumer Protection Authority (ANPC) published a guide for Black Friday, which is available here (in Romanian). Among other things, ANPC advises consumers to pay their purchases by card because, in some situations, such as fraud cases, you can use the payment refusal procedure to recover the amount you paid.
Irina Marica, [email protected]
(Photo source: Pixabay.com)
Normal