100 Places to See in Romania: Beautiful cities full of history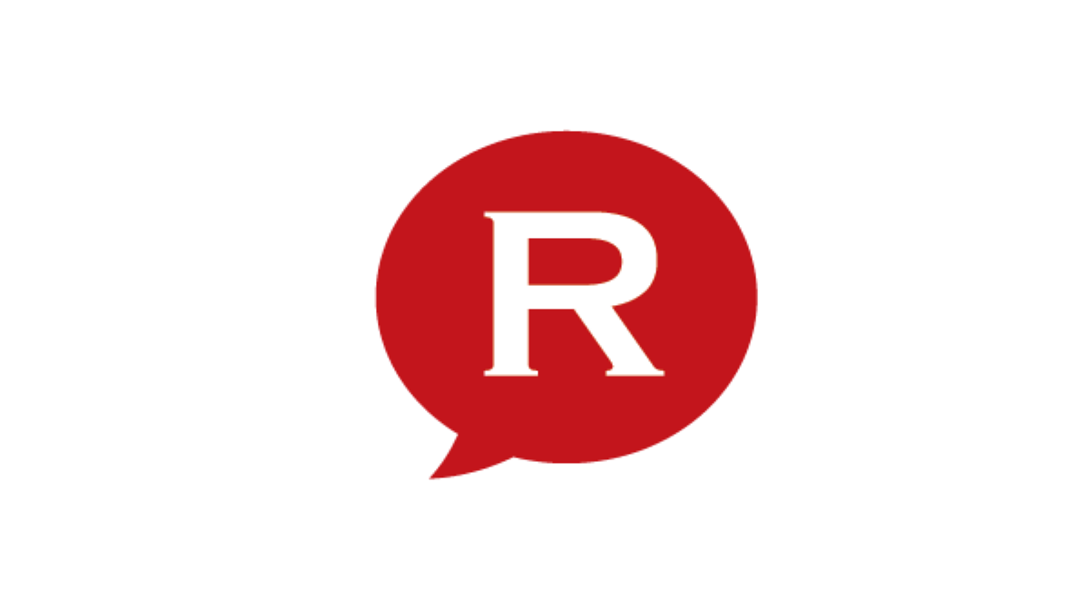 This article is part of a series of stories divided by main categories, meant to celebrate Romania and its richness. Check a list of all the articles in this series here.
If your first and only experience of a Romanian city was Bucharest, then getting out there to visit some more is a must. Ancient settlements, medieval towns, or Art Nouveau architecture, Romanian cities will surprise the traveler with unexpected offerings.
23. Sighisoara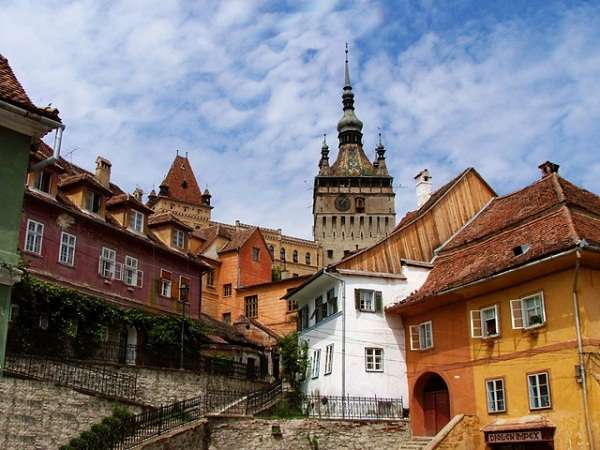 This city is for many locals the first that comes to mind when thinking "medieval town." Its old center preserves lots of medieval buildings and the tourist programs it offers, including a highly popular summer festival, is centered on its medieval heritage. The citadel dates back from the 12th century and it has been listed as an UNESCO World Heritage Site. More here.
24. Timisoara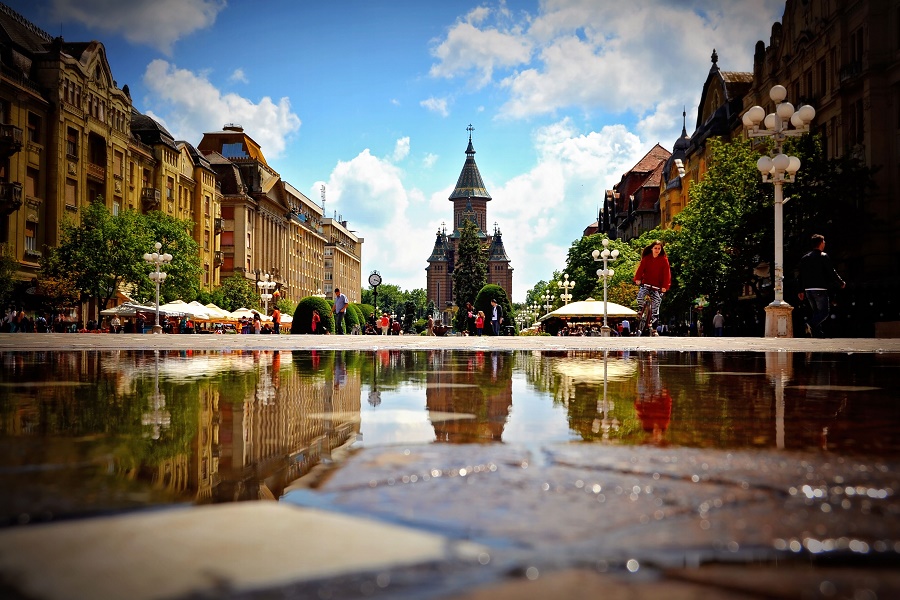 Nature, architecture, arts, and street cafes are among Timisoara's top attractions. The city is known to many in the country as the capital of the Banat region. It is also one of Romania's most diverse cities, hosting Hungarian, German and Serbian minorities. It is also the place where the Romanian revolution of 1989 started. One more reason to visit it in the coming period: it will be a European Capital of Culture in 2021 and has began preparing an extensive program of events before and for the year it holds the title. More here.
25. Brasov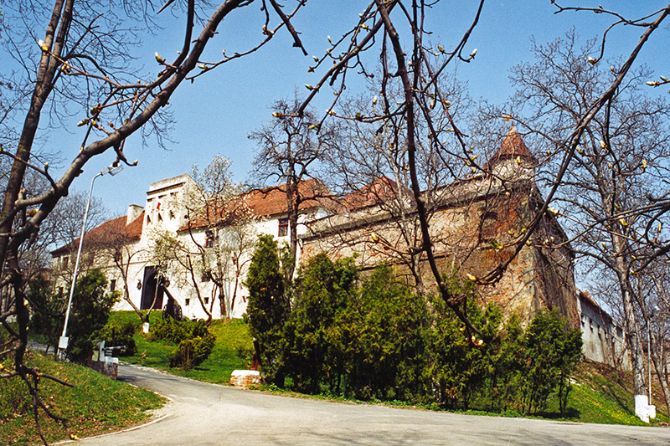 The city in central Romania sees a peak of tourists in winter because of the nearby ski resort Poiana Brasov. But it can make for a wonderful summer destination as well. Founded by Teutonic knights at the beginning of the 13th century, the city has a well-preserved medieval core and is home to the most visited Saxon church in the country. More here.
26. Sinaia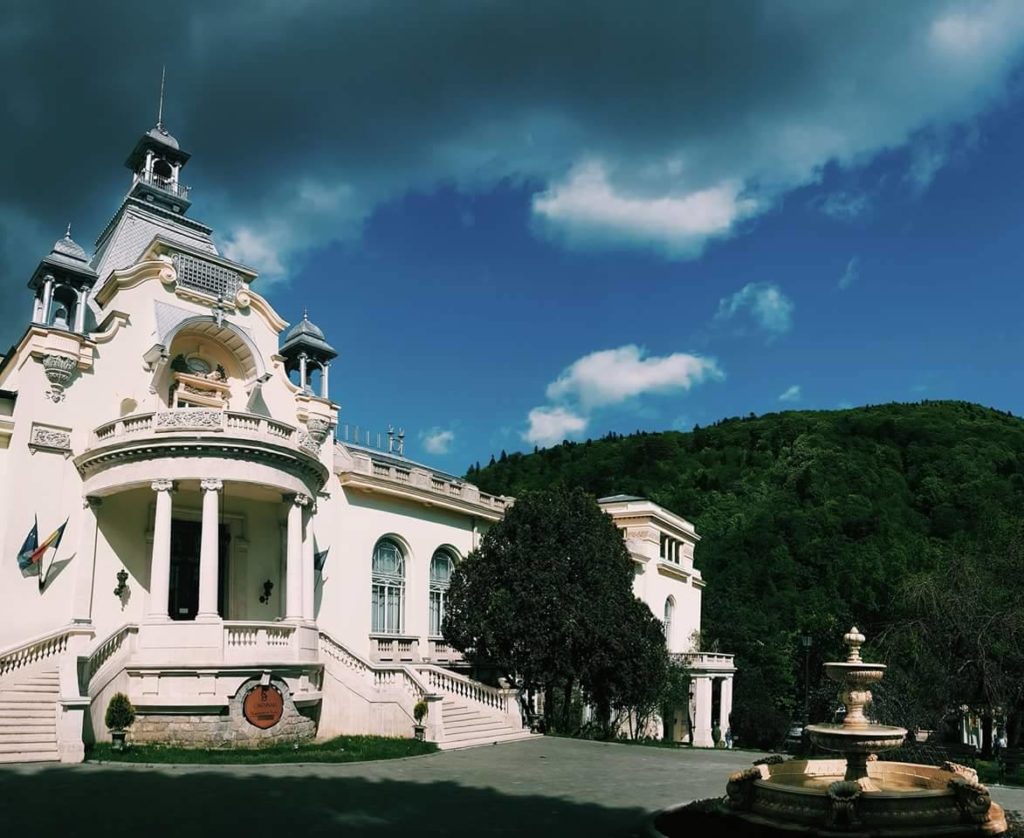 One of the most popular mountain resorts in the country, the city blends the small-town charm with its heritage of a former summer residence of the Romanian royal family. Think fairy-tale castles – yes, two of them – and elegant architecture. Romania's most famed composer, George Enescu, also used to have a house in the city, which has been turned into a museum. More here.
27. Sibiu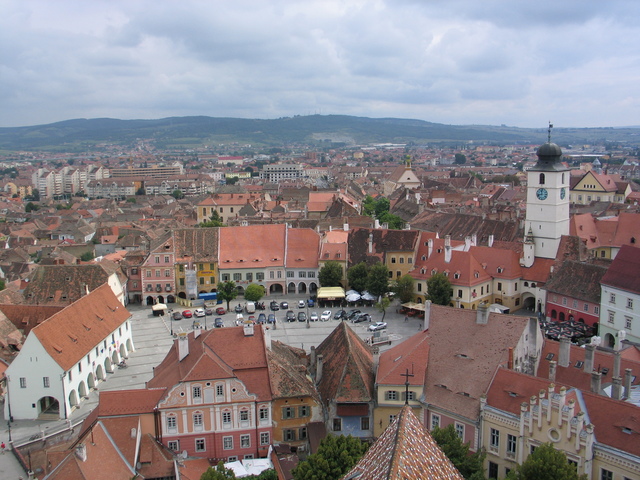 The city that used to be run by Romania's current president has seen a complete transformation since holding the European Capital of Culture title in 2007. A high-profile international theater festival, a jazz festival and a beautiful Christmas fair are just some of its seasonal offerings. The Astra museum complex is a must-see for anyone interested in learning more about Romania's history and traditions. Sibiu is also home to one of the first art and history museums in Eastern Europe. More here.
28. Cluj-Napoca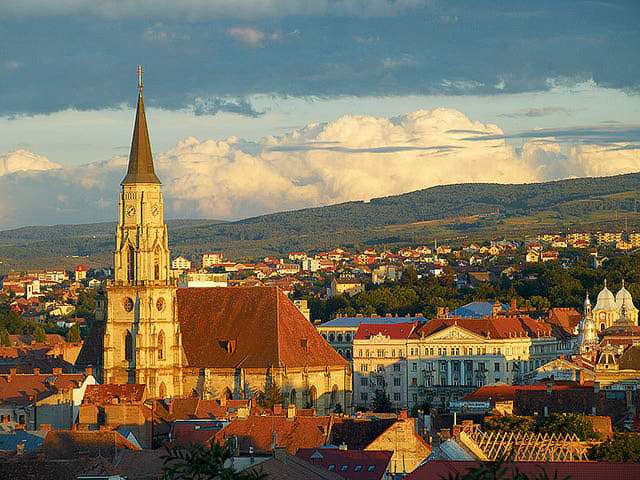 Besides its spectacular development in recent years, the city welcomes tourists with year-round events, including the largest film festival and the largest electronic music festival in the country. Its vibrant art scene has produced some of Romania's most recognized artists internationally, like painter Adrian Ghenie. All in all, a cosmopolitan experience catering to the most diverse of tourist interests. More here.
29. Iasi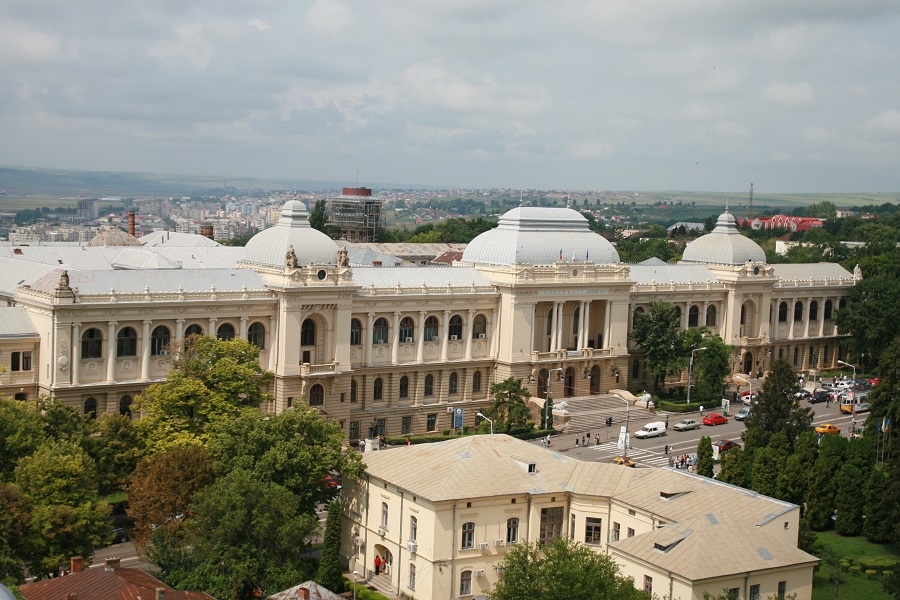 The largest city in eastern Romania, it is often associated with a rich literary tradition that has produced some or the country's most praised classical authors. This continues to this day, as Iasi is host to a large international literature and translation festival. The city's Palace of Culture reopened last year, giving an insight into the history and arts of the place. While there, stop by the library of the Gheorghe Asachi Technical University – it was listed as one of the most beautiful in the world. More here.
30. Oradea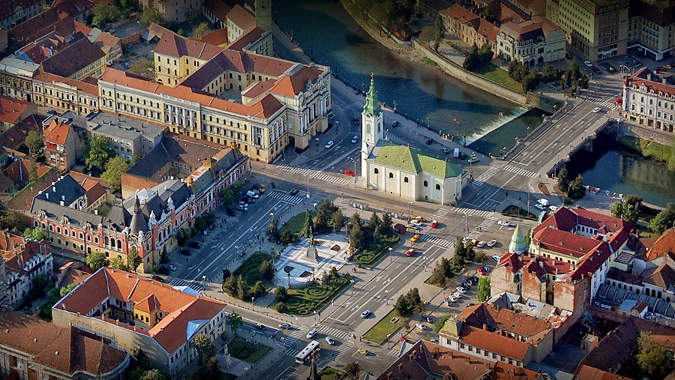 Close to the border with Hungary, Oradea stands out with its heritage of Art Nouveau architecture which got it included in a European network of Art Nouveau cities. Secession-style palaces, churches, beautiful parks and river banks, and art galleries await visitors wishing to discover the city. More here. (Photo: Oradea.travel)
31. Alba-Iulia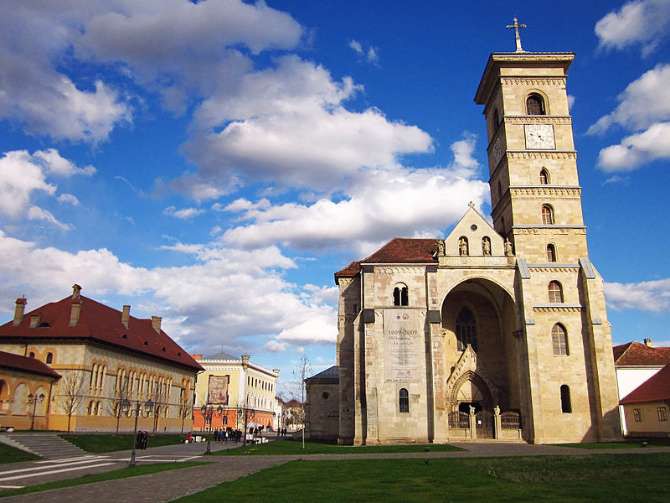 This city is a must see for history buffs, who will find there the Vauban fortress called Alba Carolina. A trip to the city is a trip through the country's history, from the Dacian and Roman settlements to the 1918 union that marked the beginning of modern Romania. More here.
32. Constanta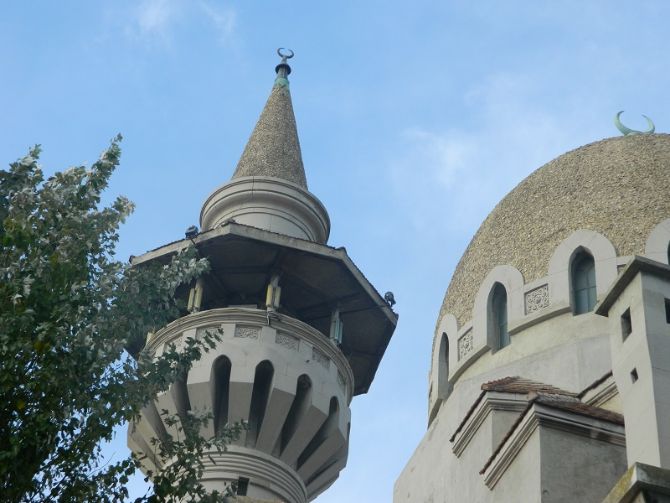 This harbor city at the Black Sea is one of the oldest settlements on the country's territory. It was established around 600 BC and used to be known by the name of Tomis. Visitors can find here sunny beaches, museums, historical monuments, and a traces of an ethnically diverse areas. More here.
100 Places to See in Romania: Nature and Wildlife
100 Places to See in Romania: Beautiful cities full of history
100 Places to See in Romania: Man-made landmarks
100 Places to See in Romania: Rich history & traditions
100 Places to See in Romania: Food & Wine
100 Places to See in Romania: Seasonal destinations
100 Places to See in Romania: Spectacular roads
100 Places to See in Romania: In the footsteps of…
100 Places to See in Romania: Well-known and less-known
editor@romania-insider.com
(Photos: Romania Insider/ City Compass archives)
Normal