Travel planner: A walk down the historical centre of Sibiu
On a relaxing summer day, a walk through the historical centre of Sibiu might just be what the doctor ordered for dumping the stress. After a more general piece about the city of Sibiu here, guest writer Mariana Ganea now focuses on its downtown, historic area.
Sibiu's historical center is clustered around three squares, The Large square (Piaţa Mare), The Small Square (Piaţa Mică) and Huet Square.
The Large square (Piaţa Mare)
The Large Square was mentioned in documents for the first time in 1411 as a cereal market. The Square was named : Der Grosse Ring or Grosser Platz, King Ferdinand Square (between the two world wars), the Republic Square (in Communist period) and, after 1990 it returned to its original name "The Large Square".
The square has many important and valuable monuments: The Haller House, the Blue House, Brukental Palace, which includes the famous Brukental Musem, the Lutsch House, the City Hall, the Catholic Church, the Catholic Parish House, the statue of scholar Gheorghe Lazăr, the Wiedner – Reussner – Czkelius House.
From the Large Square, the famous "the eyes of the city" (windows in the roofs of the old houses) are most visible.
The Small Square (Piaţa Mică)
The Small Square has a concave shape and follows the line of the first fortifications, which separate the Small Square from the Huet Square. The buildings on the Small Square were built between 14th and 16th centuries and hosted especially artisans' workshops. Here are famous "the eyes of city" too. In the Small Square there are :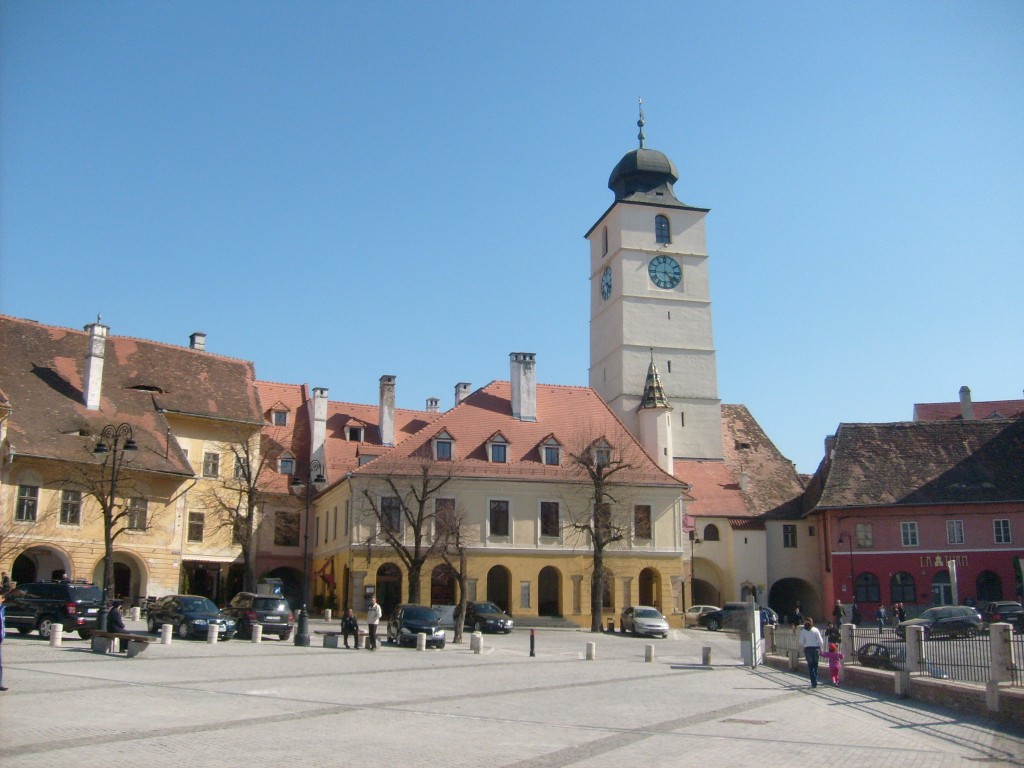 The Goldsmiths Stairway, the Pharmacy Museum, the Council Tower, the Arts House, the statue of Nepomuk, the Luxemburg House, the Bridge of Lies, the Hermes Museum, Franz Binder Museum and the Catholic Church.
The Huet Square
The Huet Square is sited on the location of the first fortified precinct of Sibiu. The actual market dates from the end of the 12th century. The buildings were erected from the second half of the 14th century, along with the complete fortification of the "Upper Town". In 1415, in this location, there was a cemetery chapel with Saint Jacob as a patron saint. In Huet Square the tourists can see: The Parish House, the Stairs Tower, the Stairs Passage, the Evangelical Church, Astra Film Studio, the monument of Teutsch and the Bruckental High School.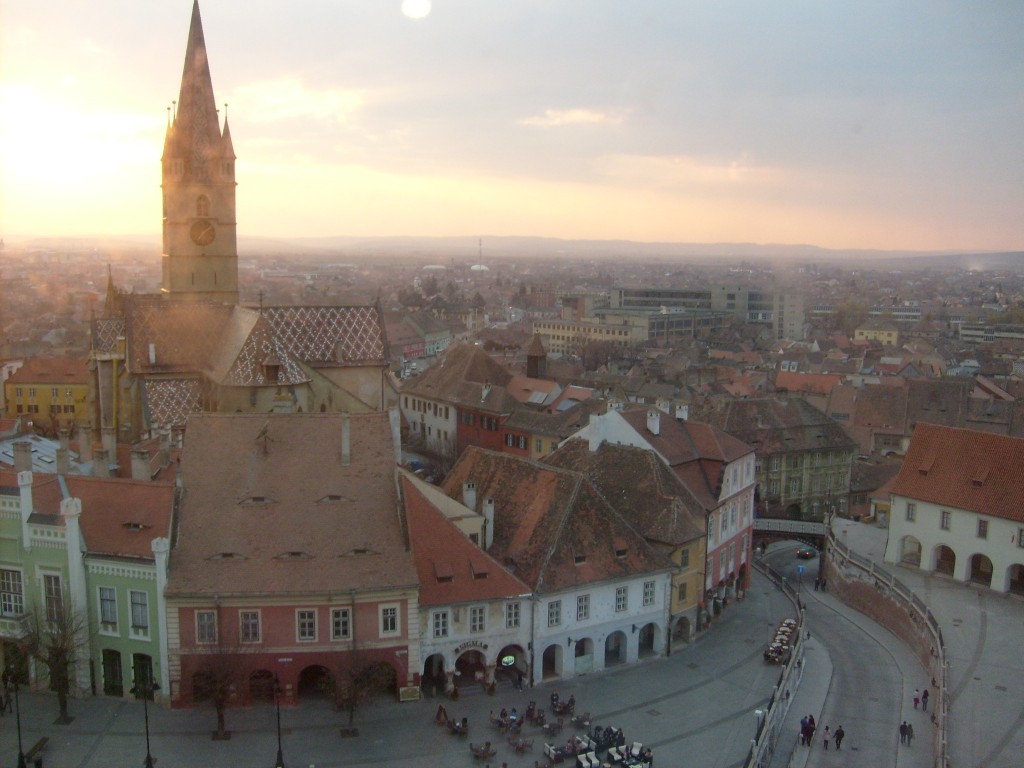 The relaxing trip could make a detour at one of the restaurants around one of these markets. Surely something will tempt you while there!

By Mariana Ganea, Guest Writer

Mariana holds a PhD in Economics and she has been working in banking since 1991. Now, she is senior training consultant in banking and she is also freelance authorized trainer in soft skills and financial banking techniques. She studied banking techniques, communication, sales, NPL, coaching and transactional analysis. She is passionate about education, travel, history, politics, music, reading, movies, cultural events and photography.

The views expressed are her own and do not necessarily reflect those of Romania Insider.com. 

(photo source and credits: Mariana Ganea)

-->

Normal

-->