Romanian Govt. adopts new pension law draft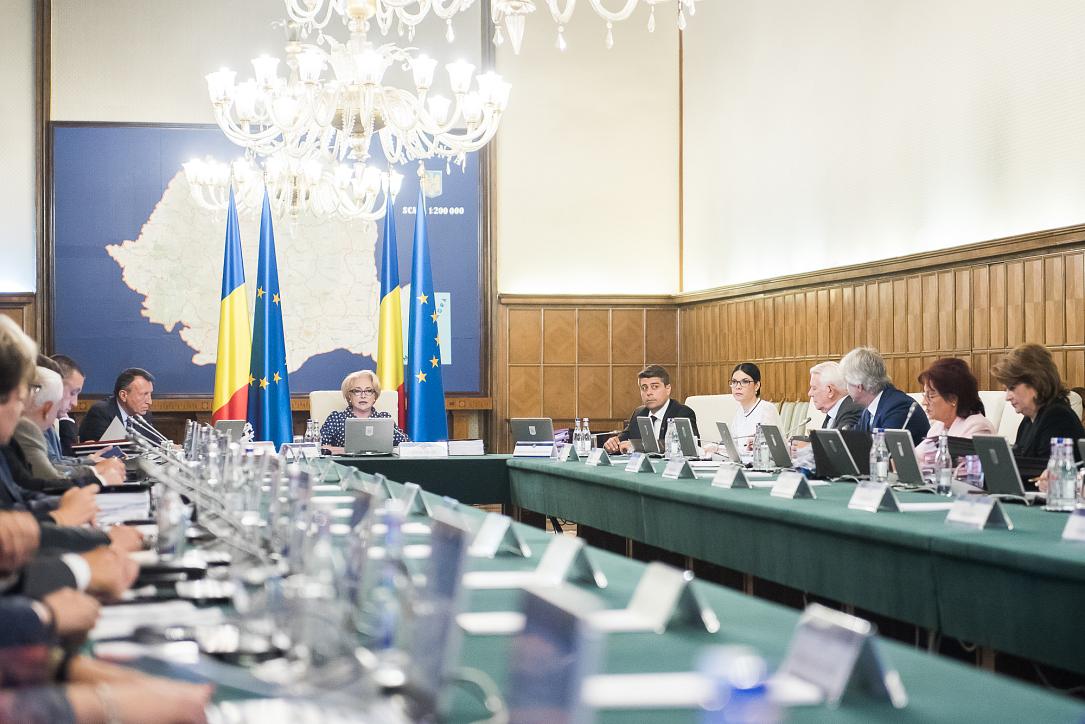 Romania's Government adopted the new pension law draft on Wednesday, October 10.
The new pension law, which still needs to be voted by the Parliament, will recalculate all pensions in Romania and increase the pension point, based on which all state pensions in Romania are calculated.
Labor minister Lia Olguta Vasilescu said that no pension will decline after recalculation. The law doesn't modify the standard retirement age or the contribution period, she added.
The pension point value will increase from the current level of RON 1,100 to RON 1,265 in 2019, RON 1,775 in 2020 and RON 1,875 in 2021. Starting 2022, the pension point will be calculated based on a formula that will take into account inflation and the real increase annual increase of the average gross wage. The pension point will thus reach 45% of the average gross wage.
The new law will also come with a significant impact on the state's budget. Thus, in 2019, the financial impact will be RON 8.4 billion, in 2020 – RON 24.8 billion, in 2021 – RON 58 billion and in 2022 – RON 81 billion, the labor minister said. She didn't mention where the money will come from.
Romania's new pension law would more than double state's pension spending by 2022
(photo source: Gov.ro)
Normal