Romania will buy 227 US Piranha armored carriers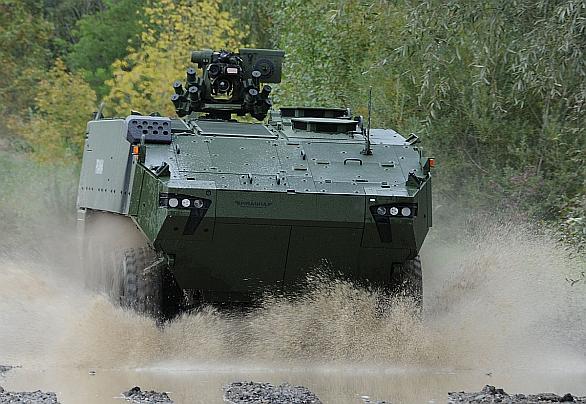 Romania will buy 227 Piranha 8x8 armored carriers from the US firm General Dynamics.
The carriers will equip the Romanian Army. The first 30 units will be manufactured abroad and the rest in Romania, reports Economica.net.
The price for the carriers amounts to EUR 895 million, without VAT. Romania will pay for them in installments between 2017 and 2021, according to government documents.
General Dynamics and the Romanian Defense Ministry have signed a multi-stage framework agreement. A first contract subsequent to the framework agreement provides the acquisition of 94 armored carriers, of which 30 units need to be provided in maximum 18 months after signing this contract. The first 30 conveyors will be manufactured outside the country, but Romanian specialists will have access to the US manufacturer's plant to gain experience.
The other 197 will later be manufactured in Romania based on the agreement between General Dynamics and the Romanian Government.
Contract with US firm to relaunch Romanian military equipment factory
Normal