Contract with US firm to relaunch Romanian military equipment factory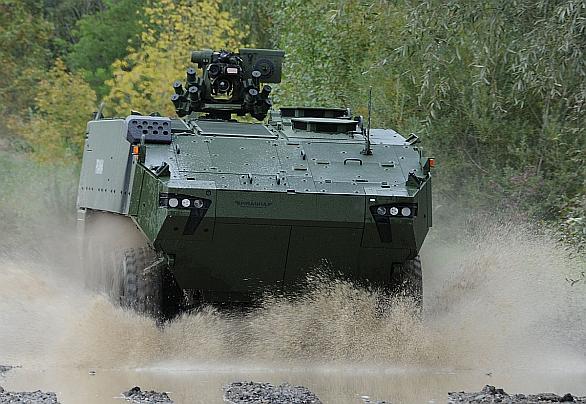 The Memorandum signed by Romania's Economy Ministry and the US weaponry producer General Dynamics European Land Systems (GDELS) will help relaunch the local military equipment factory Uzina Mecanica Bucuresti (UMB), the Economy Ministry announced on Thursday, October 12.
The plant is part of the state defense contractor Romarm. It has been underused in recent years due to the lack of orders from the defense sector.
General Dynamics will produce Piranha 5 armored transporters for the Romanian Army at the UMB plant. The agreement will be implemented in two stages. UMB will first subcontract from General Dynamics the assembly and production of components for Piranha 5. Under this form of cooperation, it will deliver its first armored vehicle order, out of a total of 227 conveyors.
UMB will propose and General Dynamics will select up to 25 employees for training at its units. UMB employees will be trained at the Swiss armored conveyor manufacturer Mowag, which is part of General Dynamics.
In the second stage, the US group will set up a Romanian limited liability company (GDELS ROM SRL) that will help establish a Romanian joint venture together with UMB. This joint venture will carry out the second order, as the main contractor.
General Dynamics to produce armored transporters in Romania
(photo source: Economie.gov.ro)
Normal