New allegations shake Romania's top anticorruption institution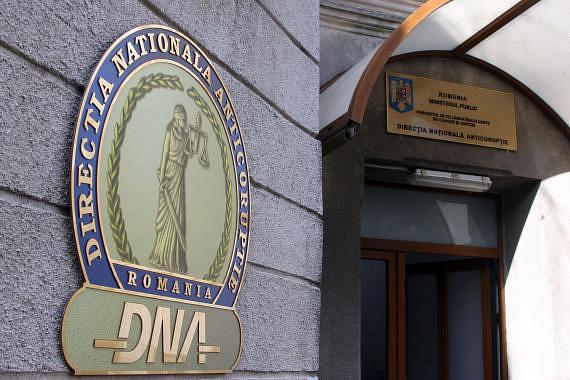 A former anticorruption prosecutor and a former member of the Parliament launched new accusations against the National Anticorruption Directorate (DNA) and its chief prosecutor Laura Codruta Kovesi on Sunday evening. DNA and Kovesi rejected the accusations arguing that they were part of a coordinated campaign to tarnish the institution's image.
DNA is the best-known prosecution body in Romania, which has sent to court former prime ministers, ministers, members of the Parliament, mayors, and influential businessmen in recent years. The ruling coalition has accused DNA of being part of a secret system that aims to take control of the political power in Romania, which they called the "parallel state".
Former DNA prosecutor Mihaiela Iorga said that Laura Codruta Kovesi called her and asked her if she couldn't expedite the investigation of a former minister who was rumored to be a candidate for prime minister. Kovesi allegedly told her that the respective minister would propose a certain judge for the justice minister position, which would have been bad for DNA, Iorga said in a TV show at Antena 3 news station, which is controlled by Romanian businessman Dan Voiculescu, who served a jail sentence for an illegal privatization after a DNA investigation. Iorga herself was dismissed from DNA last year and sent to court last week for favoring the offender and forgery.
Laura Codruta Kovesi answered to Iorga's accusations in a statement for local publication Ziare.com, saying that she had never had such discussions with "defendant" Iorga or any other prosecutor.
Mihaiela Iorga also said that the DNA chief prosecutor permanently interfered with the investigation in the Microsoft case and that she allegedly asked for indictments without solid evidence. Iorga was in charge with the investigation in the Microsoft IT licenses case, one of the biggest corruption cases in Romania. While part of the case resulted in convictions for a former communications minister, a former mayor and two businessmen, the DNA dropped the charges against seven other former ministers investigated in this case arguing that the limitation period had expired. Mihaiela Iorga claims this is not the case. Kovesi denied these allegations as well.
Former MP Vlad Cosma, the son of former Prahova County Council president Mircea Cosma, also launched serious accusations against the DNA prosecutors. He said that prosecutors from DNA's office in Ploiesti had asked him in 2015 to plant evidence against former prime minister Victor Ponta and former MP Sebastian Ghita. Cosma presented recordings of his conversations with former DNA prosecutor Mircea Negulescu and the chief of DNA's office in Ploiesti Lucian Onea in a TV show at Antena 3. Negulescu, who investigated the corruption case against Sebastian Ghita and Victor Ponta related to the visit of former British prime Minister Tony Blair in Romania, was excluded from magistracy at the end of January this year on misconduct accusations.
DNA reacted to Cosma's revelations and said the recordings had been edited. The DNA pointed out that Cosma and his father were defendants in an influence peddling case and that the High Court of Cassation and Justice may rule in this case on February 19. According to a DNA statement, people close to Vlad Cosma went to DNA Ploiesti and asked the prosecutors to create a "favorable situation" for Vhim and his father, otherwise they would release recordings that would damage DNA's image. DNA also presented the transcript of a conversation between a person close to cosma and a judicial police officer on February 9, 2018.
The new allegations against DNA determined a wave of political reactions at the highest level. Prime minister Viorica Dancila said that she would have a talk with the justice minister and that the situation was "worrying for every Romanian". She said she didn't know yet what measures she would take in this case.
Meanwhile, deputy prime minister Paul Stanescu said that under these circumstances Laura Codruta Kovesi should resign from DNA's helm. Stanescu is also targeted by a DNA investigation.
Liviu Dragnea, the president of the Social Democratic Party (PSD) commented that these new allegations brought more evidence on the existence of the "parallel state" and that what DNA has been doing resembles "political police". Other PSD leaders stated that the DNA should be completely reorganized.
The Judicial Inspection announced that it would investigate possible misconduct by DNA prosecutors.  The Judicial Inspection announced a disciplinary action against DNA chief prosecutor Laura Codruta Kovesi in January.
Romania's chief anti-graft prosecutor holds her ground
Normal