Romania's chief anti-graft prosecutor holds her ground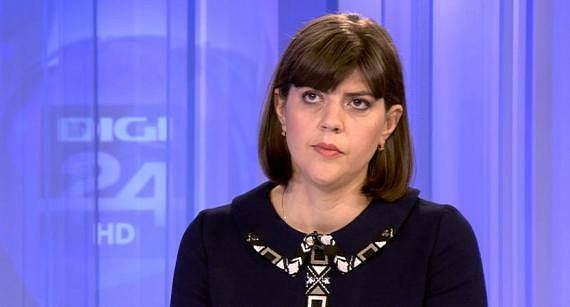 Laura Codruta Kovesi, the chief prosecutor of the National Anticorruption Directorate (DNA) said in an interview that she won't resign despite the disciplinary action against her.
"I've been working in the prosecutor's office for 22 years and in these 22 years I've never had a disciplinary action against me. Quite randomly, last year, when the attacks on justice started, when the Judicial Inspection announced that it supported the changes to the justice laws proposed by the justice minister, several complaints ex officio appeared against me at the Judicial Inspection. I think there are 15 or 16. It's very difficult to comment on that," Kovesi said in an interview with Agerpres news agency.
The Judicial Inspection recently announced that it started a disciplinary action against Kovesi and her deputy, accusing them of actions that damaged the reputation of the judicial system. The disciplinary action is to be analyzed by the Superior Magistracy Council (CSM), which will then make a recommendation on whether Kovesi should be dismissed or not from DNA's helm.
Justice minister Tudorel Toader can ask for Kovesi's dismissal, but only president Klaus Iohannis can force her to resign.
Kovesi also commented on the new justice laws saying that these weren't aimed at reforming the judicial system or making it more efficient, but at making the prosecutors dependent on something, such as the justice minister or the political factors. She says the main problem of these law changes is not what is in them, but what has been removed from them, namely the article that guarantees the prosecutors' independence.
"This means that, once this law comes into force, the prosecutors will no longer be independent in their activity, they will be subordinated to the justice minister, who is politically appointed," she explained.
She also referred to the "parallel state", an entity that, according to the ruling Social Democratic Party (PSD), aims to control the political power in Romania, which includes leaders of some important power institutions. Kovesi has been accused by her opponents of being part of this alleged parallel state.
When asked to comment on these allegations, Kovesi replied: "There are the parallel interests of those who have committed crimes and have damaged the state budget."
She added that the accusations related to alleged abuses by prosecutors have often been issued by those investigated and who would like to block justice.
Normal