Romania's chief anti-graft prosecutor faces disciplinary action for misconduct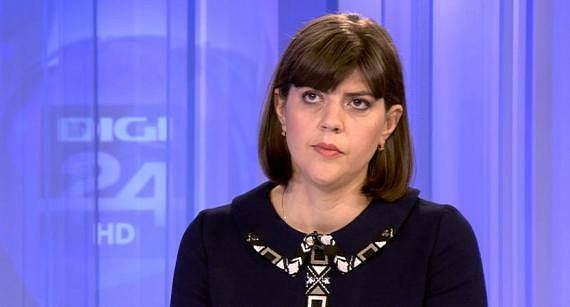 The Judicial Inspection, an institution in charge with investigating magistrate misconduct in Romania, has started a disciplinary action against the National Anticorruption Directorate's chief prosecutor Laura Codruta Kovesi and her deputy Marius Iacob.
The chief-anticorruption prosecutor is accused of three disciplinary misconduct offences that affected the honor, professional integrity and prestige of justice, according to News.ro.
The Judicial Inspection filed its action against Kovesi with the Superior Magistracy Council's prosecutor division on Friday, January 12. CSM will make a decision in this case and may even recommend Kovesi's removal from DNA's helm.
Justice minister Tudorel Toader said recently that he made a decision related to Kovesi and that he would formalize it in the coming weeks. However, only the President has the power to remove the DNA head from office.
The action against Kovesi, who is the symbol of Romania's fight against corruption in the country and abroad, comes as the ruling coalition is trying to bring significant changes to the justice laws and criminal codes, some that may weaken justice independence and the anti-corruption institution. The DNA has investigated and sent to court former prime ministers, ministers and members of the Parliament since Kovesi took over as chief prosecutor in 2013 and has become the main target of many local politicians, who claim that the institution's actions are politically motivated.
According to the Judicial Inspection, Laura Codruta Kovesi wanted to repair DNA's damaged image following a Constitutional Court decision in 2017 by accelerating the investigations in several corruption cases involving "ministers" to shift media focus on these. She also voiced her disagreement with the Constitutional Court's decision and allegedly used inadequate expressions when referring to the court and one of its judges, the Judicial Inspection said in a press release.
Romania's Constitutional Court (CCR) ruled in march 2017 that the DNA exceeded its legal competencies when it started investigating the circumstances in which the Government adopted Emergency Ordinance 13 for changing the criminal code. However, justice minister Tudorel Toader decided at that time that it was not a good moment to dismiss the DNA chief prosecutor.
The Judicial Inspection also accused Kovesi of allegedly using a superior and aggressive tone with her colleagues, "intolerable when compared to the minimal ethical and deontological standards of a magistrate".
These accusations may be based on a recording allegedly made during an internal DNA meeting, which was released to the media last year. After this recording hit the media, DNA requested the removal of two of its veteran prosecutors, Doru Tulus and Narcisa Iorga, while other prosecutors filed transfer requests.
Internal conflict threatens Romania's powerful anticorruption department
Two prosecutors dismissed from Romania's anticorruption department
The Judicial Inspection also found an email in which Laura Codruta Kovesi allegedly used insulting or threatening terms related to some prosecutors, such as "cowards", "gossipers", and "criminals".
Another accusation against Kovesi is that she knowingly assigned cases to a prosecutor who was in a conflict of interests.
The Judicial Inspection's accusation against deputy chief prosecutor Marius Iacob is that he investigated cases although he was in a conflict of interests.
Normal