Going global: Romanian IT companies that have grown into international brands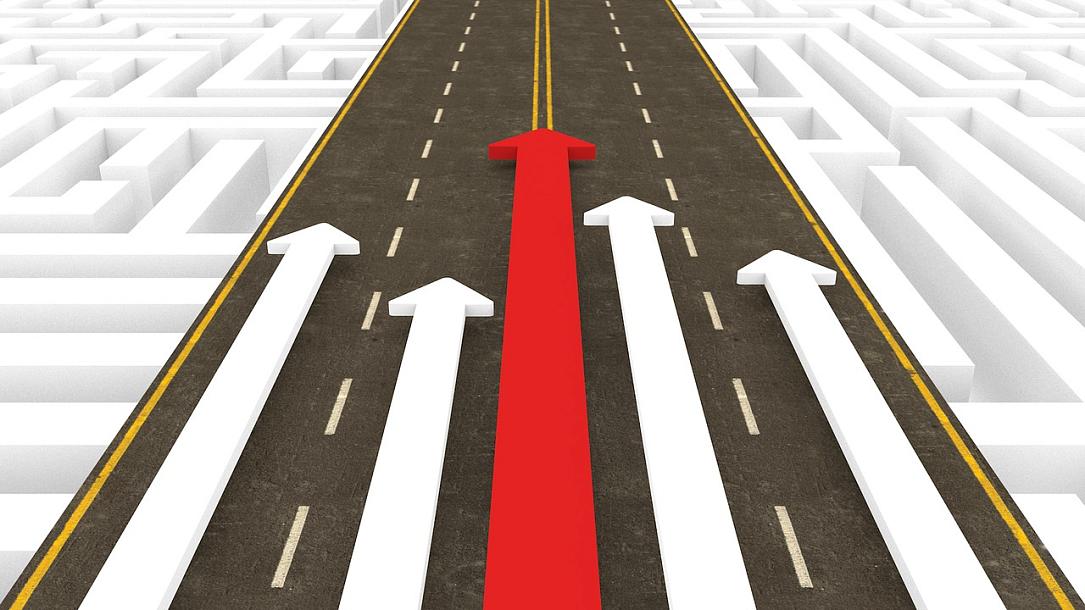 Romania's IT sector has been growing steadily for over decade, and specialists expect this trend to continue in the coming years, at an even more rapid pace. And the international success of several local IT companies stands to support their expectations.
Several local IT firms have managed to go beyond creating software for international companies and developed brands of their own, which they successfully exported. Others expanded abroad by acquiring foreign companies. Among them, Romania's first tech unicorn UiPath and the well known cybersecurity group Bitdefender, as well as other companies such as TotalSoft or Tremend.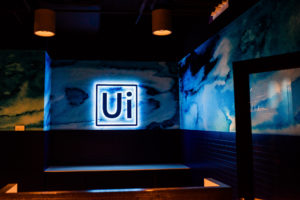 UiPath
UiPath, Romania's first tech unicorn, is one of the most successful IT companies started by local entrepreneurs. It was founded in 2005 by Daniel Dines and Marius Tirca and develops a platform for Enterprise Robotic Process Automation (RPA).
The company became the first Romanian tech unicorn after it secured a USD 153 million financing in a funding series this spring. It continued its growth and in mid-September reached a USD 3 billion valuation after raising USD 225 million from Sequoia Capital and CapitalG, two of the biggest venture capital funds in the U.S.
It is now headquartered in New York, with its presence extending to big cities around the world, such as Bucharest, London, Paris, Tokyo, Singapore, Amsterdam, Dubai, Washington, Brussels, Rome, and Milan. More than 1,500 enterprise customers and government agencies use UiPath's Enterprise RPA platform, according to the company's presentation on LinkedIn.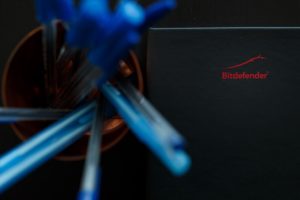 Bitdefender
Founded in 2001 by Romanian entrepreneur Florin Talpes, Bitdefender is now one of the top cybersecurity and anti-virus software companies in the world. The company serves some 500 million users worldwide, working with government organizations, large enterprises, SMEs and private individuals across more than 150 countries. It has over 1,300 employees and a team of 600+ engineers and researchers.
Romanian entrepreneur Florin Talpes controls Bitdefender while London-based private equity fund Vitruvian Partners holds a 30% stake. The group has a direct presence in markets such as US, France, Germany, Denmark, Spain, Italy, UK, UAE, Sweden and Canada. Most recently, it also established a direct presence in Australia after the acquisition of assets from its local partner SMS eTech.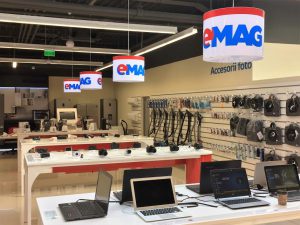 eMAG
eMAG is the biggest online retailer in Romania. Established in 2001 as an online store for computer systems and office products, eMAG was acquired in 2009 (51% of shares) by Asesoft Distribution. Three years later, in 2012, 70% of eMAG's shares were acquired by the South African investment fund Naspers. Then, in 2017, Naspers reached a stake of almost 80% in Romania's largest online retailer after investing about EUR 100 million in the company. Romanian businessman Iulian Stanciu owns a minority stake in the company.
eMAG is now serving four markets in South-Eastern Europe through offices in Bucharest, Sofia, Budapest and Warsaw, with a team of about 4,000 people. Although eMAG is a retail group, it is also one of the biggest software companies in Romania. Its IT research division, which develops the groups various sales platforms, had close to EUR 20 mln in sales and a team of 550 people in 2017, according to official data from the Finance Ministry.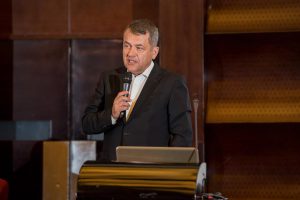 TotalSoft
A team of six specialists led by Liviu Dragan established TotalSoft in Bucharest, Romania, in 1994 and laid the foundation of one of the most successful Romanian companies. The company is now one of the most important providers of business software systems (ERP, HCM, CRM, DM and BI) in Central Europe, with projects in 46 countries on four continents.
In the autumn of 2016, Logo Software Investment, the largest independent software provider in Turkey, acquired TotalSoft for over EUR 30 million. Prior to this transaction, the majority stakeholder was Greek investment fund Global Finance, with Romanian Liviu Dragan being a minority shareholder.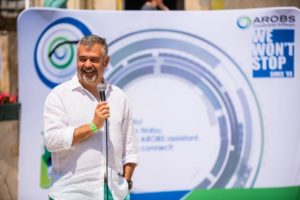 AROBS Transilvania Software
Local entrepreneur Voicu Oprean founded AROBS Transilvania Software in Cluj-Napoca, in 1998. The company is now one of the biggest software producers in the country, with over 750 employees and collaborators at its local offices in Cluj-Napoca, Tg. Mures, Baia Mare, Arad, Suceava, Iasi and Bucharest and international offices in Germany, Hungary, Moldova, Indonesia, Netherlands and Belgium.
In September this year, AROBS signed an agreement to take over SAS Grup, a smaller IT firm that specializes in fleet management services. Following this transaction, AROBS became one of the biggest fleet management services providers in Central and Southeastern Europe, with over 6,500 clients and 85,000 vehicles monitored every day.
The company also acquired two IT companies in Belgium and the Netherlands earlier this year.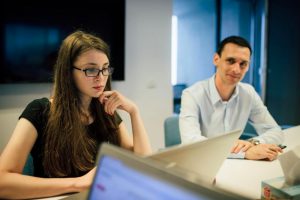 Tremend Software Consulting
Tremend Software Consulting is a software engineering company with 13 years of experience in developing highly complex solutions for companies around the world. The company was founded in 2005 by Romanian entrepreneurs Ioan Cocan and Marius Hanganu. Now, it has clients in 15 countries on three continents, having developed over 400 high-grade projects. The developed solutions have over 60 million end-users and are deployed by top banking, automotive, telecom, finance, professional and medical services companies.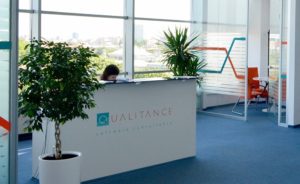 Qualitance
Qualitance is yet another Romanian technology company that has been growing at a fast pace, being included in rankings of Financial Times 1000 in 2017 and 2018, Deloitte Technology Fast 50, Inc.5000 Europe. Founded in 2007 by Romanians Ioan Iacob and Radu Constantinescu, it brings to life high-end digital solutions using emerging technologies.
Qualitance has offices in Bucharest, San Francisco and Sydney. In 2016, the company acquired LaunchPodium, the San Francisco experience design company founded by Mike Parsons, who previously served as managing director at 215 McCann in San Francisco.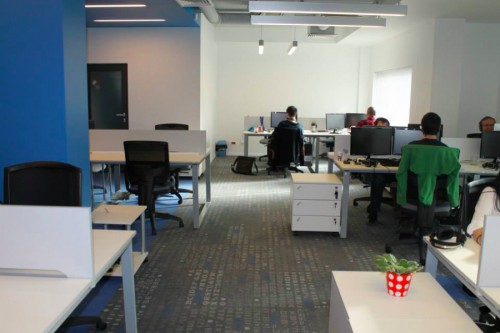 Softvision
Romanian entrepreneur Laurentiu Russo founded the Softvision digital services company in Cluj-Napoca. Since 2016, Softvision is a global company, extended across five continents. It now has a network of 2,800 product, design and engineering professionals in 27 studios in 11 countries.
The company has studios in five cities in Romania, including the capital Bucharest, as well as in countries such as the U.S., UK, Australia, Argentina and Brazil.
Fortech
Cluj-Napoca-based IT group Fortech was founded in 2003 by Romanian entrepreneur Calin Vaduva, who still controls and manages it. In recent years, the company has implemented over 270 projects for 165 clients. It mainly works with foreign clients in industries such as automotive, retail, telecom, IT and others. The client list includes big international groups such as T-Systems, Swisscom, Symantec, Pfizer and Renault.
Employing more than 700 software engineers and growing, Fortech is one of the largest IT service providers in the region, repeatedly included in Deloitte rankings of the fastest growing technology companies in Central and Eastern Europe.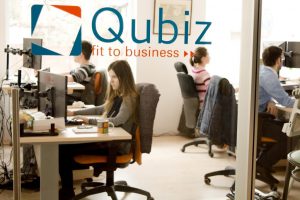 Qubiz
Qubiz was founded by Romanian Marcel Anghel in 2008. It delivers complete IT solutions and services for Western European enterprises and startups, with offices in the Romanian cities of Oradea and Cluj-Napoca, in addition to its presence in the Netherlands, UK and Germany. Quibiz means a team of 170 highly skilled professionals and over 150 successful projects implemented so far.
In September this year, Qubiz has partnered with Sioux, a Dutch tech company centred on cutting edge technologies and innovation.
With a 331% turnover growth rate between 2013-2016, Tremend was Romania's fastest growing company in the 2016 Deloitte Technology Fast 50 Central Europe. Last year, it consolidated its international presence by acquiring the US-established web and mobile company 648 Group.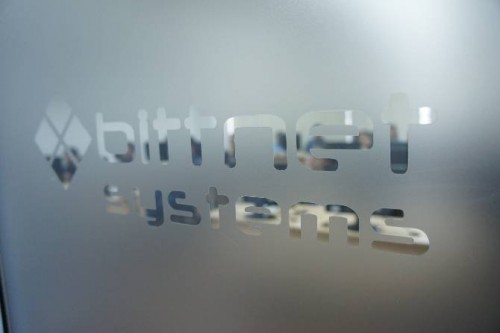 Bittnet

Romanian businessmen Mihai and Cristian Logofatu started the company in 2007. Now, Bittnet is one of the most dynamic local IT companies, with a 58% organic increase of its business in 2017. The company's main activity focuses on IT trainings and delivering end-to-end IT infrastructure services and solutions for top companies such as Cisco, Microsoft, Dell, VMware, HP.

In 2017, Bittnet has fully taken over Gecad Net, an IT integration company. The deal amounted to EUR 600,000.

Bittnet is the first IT company listed on Bucharest Stock Exchange's alternative trading system dedicated to small and medium companies.

Irina Marica, irina.marica@romania-insider.com

(Opening photo: Pixabay.com)

Normal

-->