Romanian region named European Region of Gastronomy 2019 launches local currency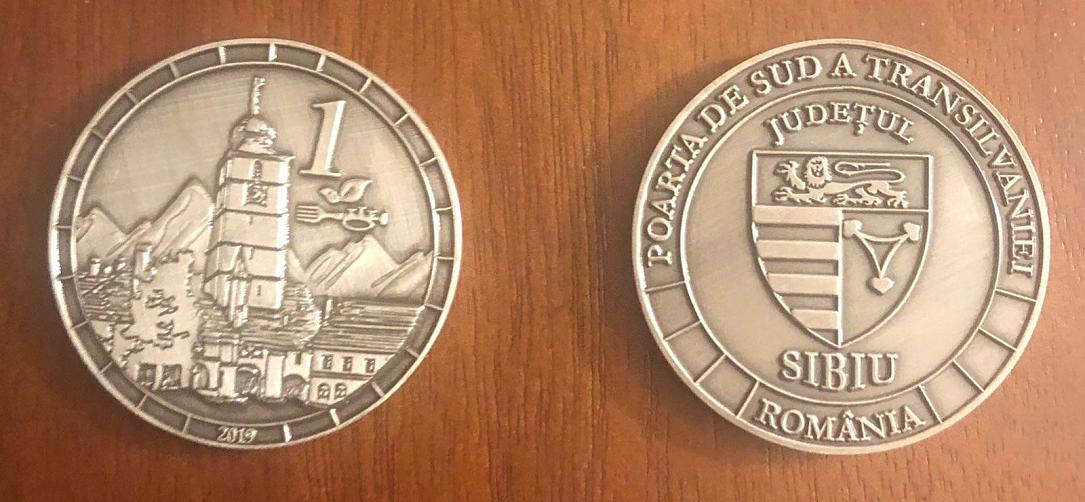 Sibiu will be the first region in Romania to launch a local currency, which would be used next year when Sibiu will be the European Region of Gastronomy.
The currency, named Sibcoin, will be launched in Bucharest on November 21. The name was chosen through a contest won by Eugen Ţîntar. Other names proposed for Sibiu's local currency were Sibian, Cibin, Cibinum or EuroSibanul, local News.ro reported.
"The local currency circulates in a limited geographic area and can only be used within a local/regional network of organizations. It does not replace the national currency, it is not in competition with it and is not traded in the banking system, being a complementary currency. The local currency aims to encourage local exchanges and the construction of local/regional production and trade networks," the Consortium Sibiu European Gastronomic Region 2019 explained.
There are approximately 300 local currencies in the world, listed in the Complementary Currency Resource Center (a global database for local or regional currencies), according to representatives of the Consortium.
Sibiu received in January 2017, in Athens, the European Region of Gastronomy 2019 title from the International Institute of Gastronomy, Culture, Art and Tourism. The region of the South Aegean in Greece will also be European Region of Gastronomy next year.
The European Region of Gastronomy award aims to contribute to better quality of life in European regions, by highlighting distinctive food cultures, educating for better health and sustainability and stimulating gastronomic innovation. IGCAT (International Institute of Gastronomy, Culture, Arts and Tourism) organizes the award with the support of European institutions.
In 2007, Sibiu was awarded the European Capital of Culture title. It was the first Romanian city to receive this title.
Irina Marica, [email protected]
(photo source: Facebook / Sibiu Regiune Gastronomică Europeană)
Normal