Romanian high school funds itself with fruits and vegetables crop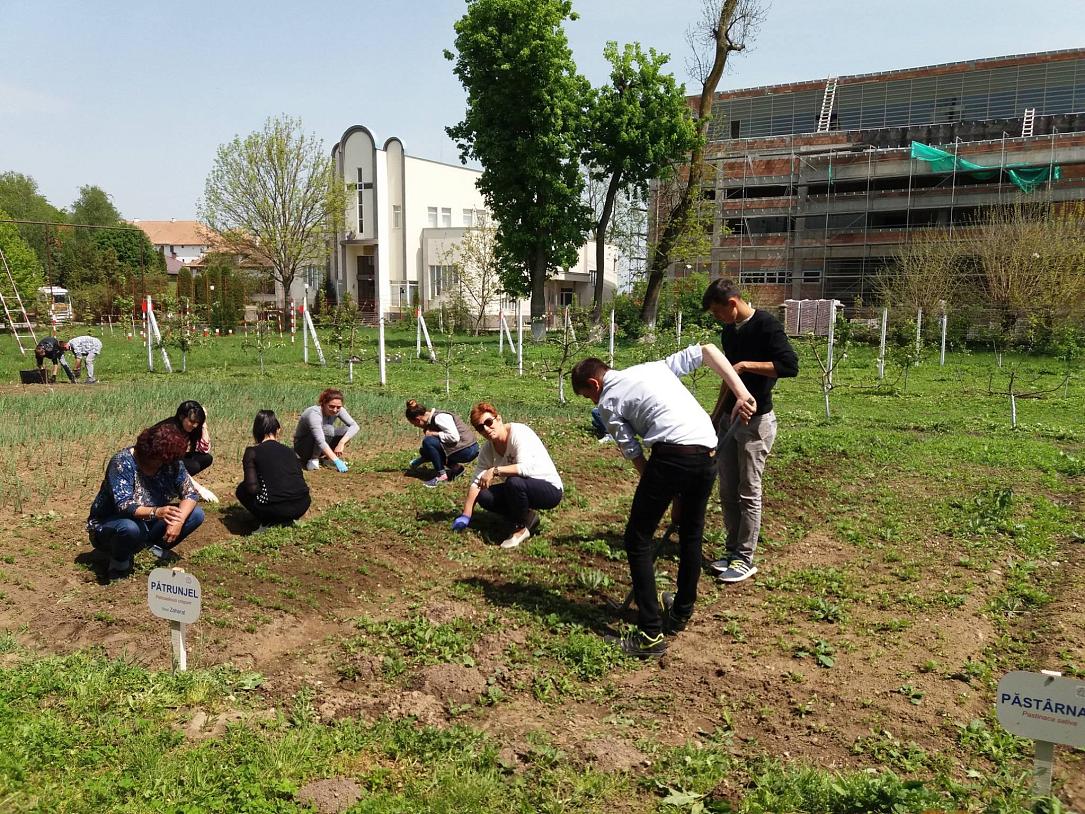 The Agriculture High School in Beclean, a town in Bistrița-Năsăud County, in north-eastern Transylvania, is covering its expenses through the sale of the fruits and vegetables it grows.
The students, alongside the headmaster, work on the 3,500 sqm plot of land of the school, which includes an orchard and a solarium garden. The production is sold and the money used for the needs of the school, such as furniture, video projectors, printers or the maintenance of the cars from the high school's driving school. This means that the students do not contribute money to a "classroom fund" as it often happens in local schools.
"We are doing the work together with the children. In the spring we sow […], everything with the director leading. I enjoy it too, otherwise I wouldn't be doing it. The money goes towards the needs of the teachers and the students. There is no 'school fund," Florin Magdea, the high school's director, explained, quoted by Adevarul.
Many times, the teaching staff of the school purchases the fruits and vegetables, and they get priority on buying the school's crop. Every day, a list of available fruits and vegetables is announced, accompanied by the price.
"We use the blackboard to list the vegetables. If we have radishes, we write on the blackboard that we have them. If they cost RON 2 (some EUR 0.5) at the market, we sell them for RON 1.5," the director explained. "We cover our expenses and have a profit."
The people in town also come and buy vegetables from the school. This year, the school made RON 19,000 (EUR 4,086) from the sale of fruits and vegetables.
At the same time, on 6 hectares of land the school is growing hybrid corn from Pioneer, which is testing 7 types of hybrids near Beclean, Adevarul reported. the school received the seeds for free for 2 -3 hectares and purchased the amount needed to the remaining land.
"We started collaborating 5 years ago. We went to one of their presentations in Bistriţa, got in touch with them and they made us a proposal," Magdea said.
Two years ago, the high school's corn production was sold through the electronic public acquisitions system SEAP. It was purchased by the Telciu Forestry Unit. This year, the high school made RON 16,000 (EUR 3,440) from selling corn.
(Photo: Agricol Beclean Facebook Page)
Normal