Update: Romania's former anticorruption head, investigated just as she prepares to be heard for European Prosecutor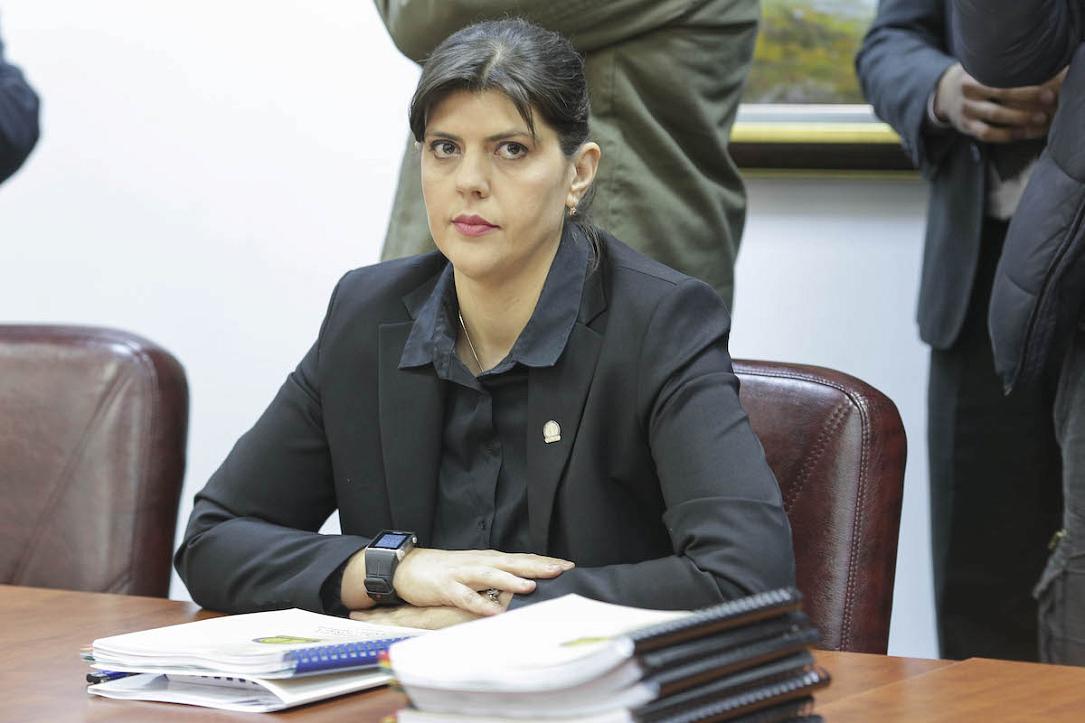 Laura Codruta Kovesi, the former chief-prosecutor of Romania's National Anticorruption Directorate (DNA), was called in for questioning by the newly established section for investigating magistrates on the same day that she is supposed to appear before the European Parliament's LIBE committee for the final interview for the European Chief Prosecutor position - February 26.
Kovesi confirmed for local radio station Europa FM that she was called in for questioning as a suspect in a case in which the charges against her are abuse of office, taking a bribe and false testimony. "The subpoena comes just before I go to the European Parliament for hearings, but it's probably also a coincidence," she said ironically.
"It's obvious that, through this method, someone is trying to stop me from participating in this procedure and from getting this position," she added. Kovesi also said that, in her almost 24 years of activity, she has never been targeted by disciplinary or criminal investigations.
Laura Codruta Kovesi submitted her candidacy for the European Chief Prosecutor position last year. After an evaluation process and interviews carried out by a committee of independent specialists, she emerged as the candidate with the best qualification for this position. The shortlist with the three candidates proposed for this position also includes a German and a Frenchman.
Bundestag's Chairman of the European Affairs Committee Gunther Krichbaum said on Thursday, February 7, in Bucharest that France and Germany could reach a compromise to support Kovesi for European Chief Prosecutor. Austrian justice minister Josef Moser also stated that his country would back Kovesi.
The largest political group in the European Parliament, the European People's Party (EPP), also supports Romanian's candidate for the post of European Public Prosecutor, Esteban Gonzalez Pons, Vice-President of this group, said on Tuesday, February 12.
Meanwhile, Romanian justice minister Tudorel Toader, who forced Kovesi's dismissal form DNA's helm in 2018, said he would try his best to block her from being appointed as European Prosecutor. He sent a letter to the other justice ministers in the EU informing them of the way Kovesi was dismissed from DNA's helm, according to Mediafax. He also pointed out that Kovesi was among the chief prosecutors who signed "secret and anti-democratic" protocols with the Romanian Intelligence Service (SRI), based on which SRI officers helped with DNA's investigations. He also mentioned that the protocols were deemed anti-constitutional by Romania's Constitutional Court.
Update: The head of the special section for investigating magistrates, Adina Florea, said on Thursday morning that the case targeting Laura Codruta Kovesi was opened following a complaint filed by runaway businessman Sebastian Ghita in December 2018. She added that the investigation will respect everyone's rights and, especially, the law, according to News.ro. She didn't go into details about the investigated deeds.
Sebastian Ghita, who fled to Serbia in December 2016, amid several corruption investigations targeting him, filed a denouncement against Kovesi in early-December 2018, according to Hotnews.ro. He said that Kovesi asked him to pay RON 200,000 (EUR 43,000) for the extradition of Nicolae Popa, one of the key people involved in the National Investment Fund (FNI) Ponzi scheme at the end of the 90s. Nicolae Popa was arrested in Indonezia in December 2009 and was brought to Romania in April 2011. Kovesi was the general prosecutor of Romania at that time.
Nicolae Popa was heard by the special section in December, after Ghita's denouncement, and testified that he was brought to Romania with a private plane operated by Tiriac Air. The Romanian Police said that it covered the extradition costs.
editor@romania-insider.com
(Photo source: Inquam Photos/Octav Ganea)
Normal