Romania's former anticorruption head appeals her dismissal at Human Rights Court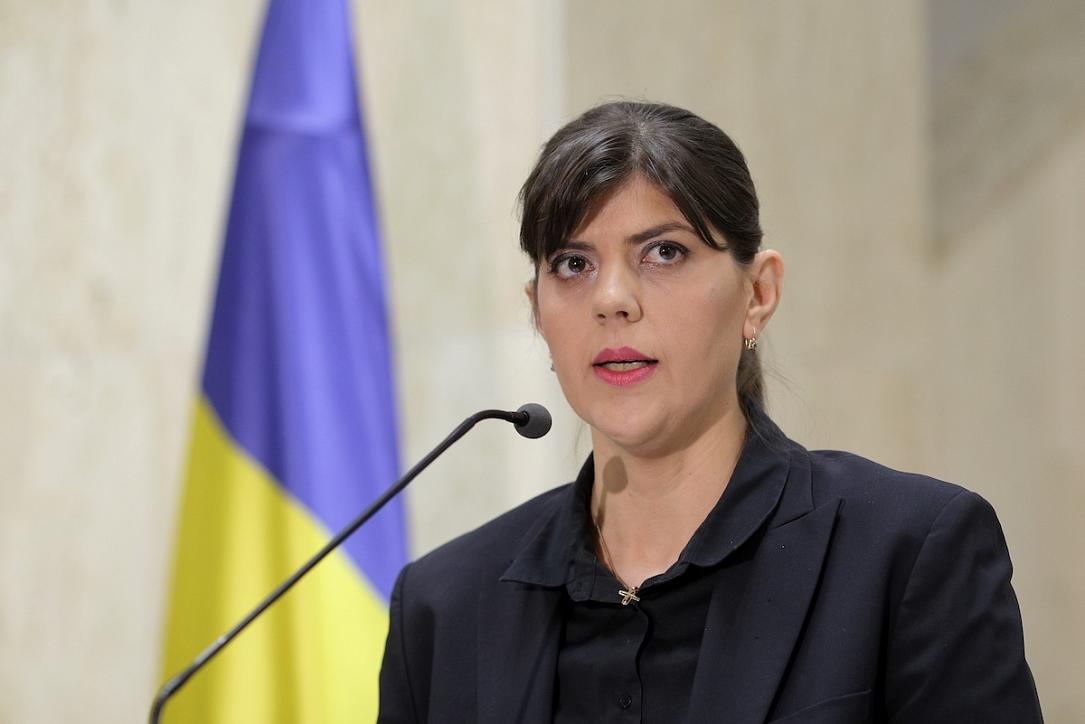 The former head of Romania's National Anticorruption Directorate (DNA), Laura Codruta Kovesi, appealed her dismissal at the European Court of Human Rights (ECHR), Mediafax informed.
Kovesi reportedly accused human rights breaches in the procedure that led to her dismissal. The appeal was submitted to ECHR in December 2018.
"In December 2018, I filed a personal complaint with the ECHR in which I showed that several rights set out in the European Convention on Human Rights have been violated in the process of revoking the DNA chief prosecutor following the Constitutional Court's decision No. 358 on May 30, 2018," Laura Codruta Kovesi said in an official answer the General Prosecutor's office sent to Mediafax on Tuesday, January 8.
She argued that she had no official role in the conflict settled by the Constitutional Court and that she didn't have the possibility to intervene and express a point of view in her defense.
"We have also complained that there is no domestic law under which an appeal may be lodged against the Constitutional Court's (CCR) Decision no. 358 of May 30, 2018," she added.
Laura Codruta Kovesi made new statements on Wednesday morning saying that the complaint she filed with the ECHR is only aimed at stopping the abusive procedure of revoking top prosecutors in Romania in the future. She added that she didn't ask to be reinstated or any financial compensations, according to Hotnews.ro.
Justice minister Tudorel Toader, who initiated the procedure for revoking Kovesi from DNA's helm, in February 2018, said that a decision of the Constitutional Court can't be subject to ECHR control, as it is final. "CCR decisions can't be controlled by the ECHR. The decisions of CCR are definitive, refer to constitutionality or legal conflicts of a constitutional nature," Toader told Mediafax.
Laura Codruta Kovesi headed the National Anticorruption Directorate for 5 years, from 2013 until July 2018, when president Klaus Iohannis signed her dismissal after the Constitutional Court obliged him. During her mandate at DNA's helm, the institution recorded an unprecedented string of high-profile corruption cases, targeting former prime ministers, ministers, MPs and other top politicians. DNA's results brought Kovesi international fame and decorations from the embassies of western powers, who praised Romania's anticorruption campaign.
The Social Democratic Party (PSD), which came to power in December 2016, initiated a string of legislative changes aimed at limiting the prosecutors' powers. PSD and its allies also carried out a campaign aimed at discrediting the DNA, alleging that the anticorruption prosecutors worked together with intelligence officers to the benefit of a so-called "shadow state", an occult structure that aimed to take the power from the parties that won the elections. PSD leader Liviu Dragnea has been targeted by several DNA investigations, one of which is currently on trial at the High Court.
Internal conflicts within DNA and leaked recordings of prosecutors allegedly plotting against politicians and judges helped enforce the idea that DNA didn't always use the right methods, weakening the public's trust in the institution.
Romania's anticorruption directorate launches probes into new internal scandal
Currently, DNA is still without a leader, six months after Kovesi's dismissal, as the candidate selected by justice minister Tudorel Toader for this position was rejected twice by president Klaus Iohannis. The deadlock may again be settled by the Constitutional Court.
Romania's acting anticorruption head gives up interim position
Romanian president rejects justice minister's proposal for anticorruption department
Meanwhile, a similar procedure as the one that led to Kovesi's dismissal, is ongoing for Romania's general prosecutor Augustin Lazar. President Iohannis recently rejected the justice minister's request to dismiss Lazar.
editor@romania-insider.com
(Photo source: Inquam Photos/Octav Ganea)
Normal