Protest against Romanian Govt.'s new justice changes planned for Sunday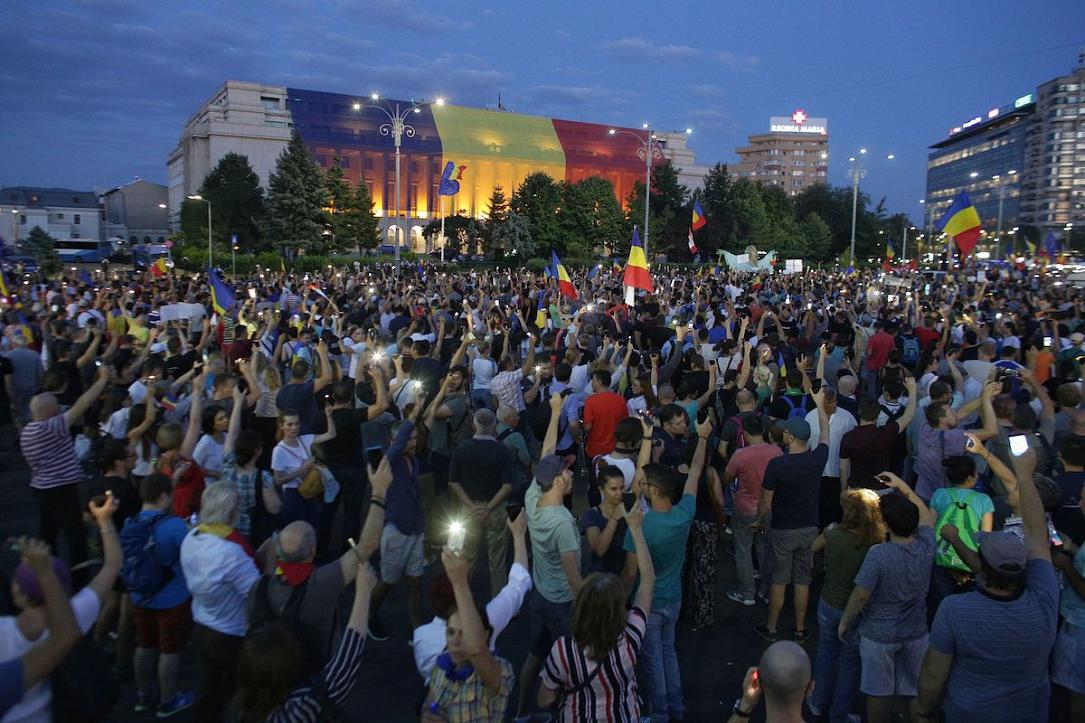 A new protest is to be organized in Bucharest's Victoriei Square this Sunday, February 24, against the new emergency ordinance (OUG) adopted by the government earlier this week, which brings new changes to the justice laws.
Named "Repeal it and then leave!" (Abrogati si apoi plecati!), the protest is scheduled for Sunday, starting 18:00, according to its dedicated Facebook page. Dan Barna, the leader of opposition party USR, said that the newly formed electoral alliance USR-PLUS would also join the street protest.
Justice minister Tudorel Toader announced the adoption of two OUGs on justice on Tuesday. One of them, which is also the most criticized, changes the rules for naming top prosecutors and gives more independence to the special section for investigating magistrates. This has triggered many critical reactions, from the Romanian president, opposition and magistrates associations, as well as from the European Commission.
As a reaction to these new changes, judge Cristi Danilet said that the Romanian magistrates consider organizing protests following the Polish mode, meaning that some judges and prosecutors would go in the courtroom "for urgent cases only," more precisely for cases involving arrests, and will "find reasons" for other causes to be postponed.
(Photo source: Inquam Photos/Octav Ganea)
Normal