Bucharest street theater festival gets ready for anniversary edition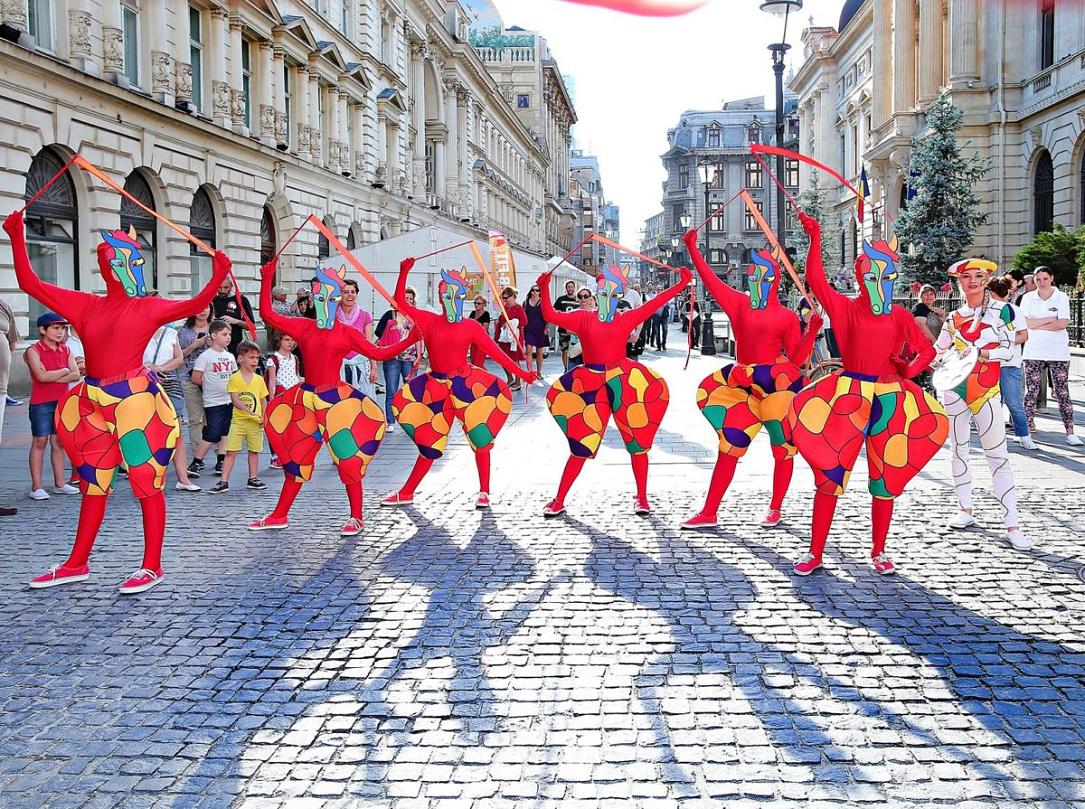 Over 400 international artists are set to attend the street theater festival B-Fit in the Street!, taking place in the capital between July 13 and August 5.
It is the tenth edition of the event, and the 100-year anniversary of the 1918 Union will be marked as well, with the largest selection of local productions so far.
The four weekends of the event will feature over 40 performances by companies from 12 countries. Artists from Asia, South America and Europe will entertain the public with a variety of artistic means from pantomime to circus, dance, acrobatics, street music or jugglery.
A first for the event is the first large-scale Romanian production reinterpreting the tale of Harap Alb. At the same time, the University Square will be fitted with an installation of Danish artist Karoline H. Larsen. It features 300 km of colored ropes allowing people to change the public space in a creative way.
The Cişmigiu Park will host every weekend workshops for children, on percussion, acting or doll-making.
Normal