Five things to try in Bucharest this winter holiday season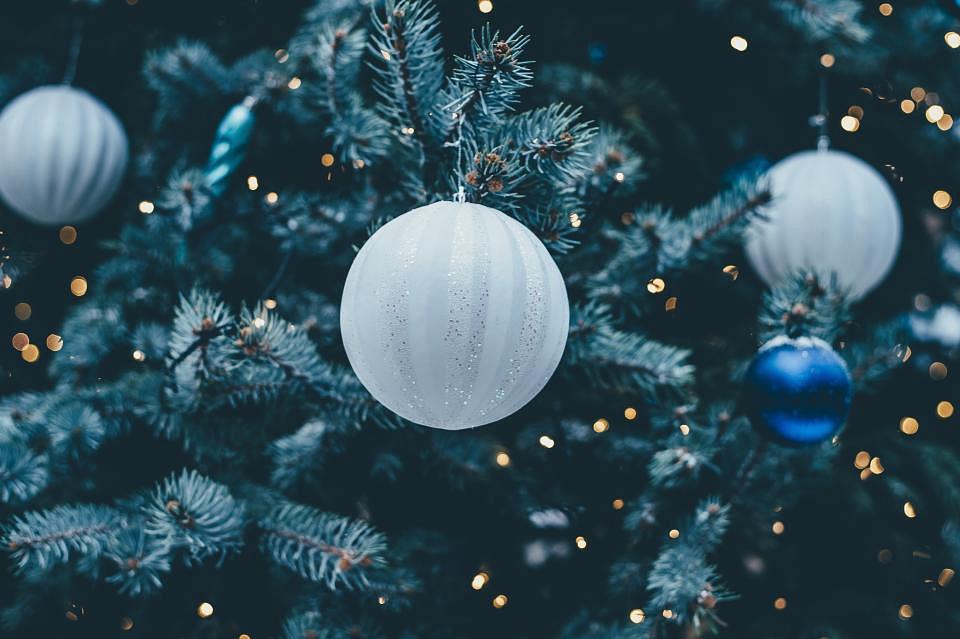 In between end-of-the-year deadlines and planning and covering the Christmas shopping list, here are some suggestions for getting into holidays spirit this December.
Check some of the fairs in town
From traditional Christmas fairs to events focused on products of local designers, there are many fairs taking place in Bucharest beginning December. The Peasant Museum and the Village Museum usually hold events where numerous traditional products, from food to decorations, clothing and accessories go on sale. A Saint Nicholas' Presents Fair is scheduled at the Village Museum between December 1 and 6, and it will also feature workshops on caroling and making season decorations. More here.
The Bucharest Christmas Market is set to open November 30, in Constitutiei Square, bringing with it Santa's House, an ice-skating rink, and various performances and concerts, plus many stalls selling season products. Marché de Noël, the designer presents fair covering contemporary jewelry, art, fashion and more, is scheduled for December 15 – 16. Designist is holding the Made in Romania fair of contemporary design on November 24 – 25 and Impact Hub, while Dichisar's winter edition focused on X-mas presents takes place on December 8, also at Impact Hub.
The Nutcracker
Tchaikovsky's ballet has long become a season classic, up there with carols and X-mas trees, and there are several opportunities to see it in Bucharest as well. A new production of The Nutcracker premiered at the Bucharest Opera this November, and the next performances are scheduled for December 9, 16, 29 and 30. Tickets are available here. On December 23, St. Petersburg Classical Ballet of Andrey Batalov will also perform Tchaikovsky's popular ballet, at Sala Palatului. Batalov is a first soloist of the Mariinski Theater, open in Saint Petersburg, Russia since 1860. Tickets here.
X-mas and carol concerts
Bucharest has plenty of season concerts going on throughout December, catering to all tastes. The Johann Strauss Ensemble returns to Bucharest with their Vienna Magic. Christmas Edition concert, on December 17 at Sala Palatului, and the Ukrainian Radio Symphony Orchestra is holding an Extraordinary Christmas Concert on December 24 at the National Theater. The Bucharest Opera House scheduled a Christmas concert for December 23 (sold out) and December 27, while the National Radio Orchestra and the Radio Big Band have a Christmas Concert on December 21, at the Radio Hall. Madrigal Choir, one of the oldest choir ensembles in the country, will hold a concert of Christmas concert on December 8 and 9 at Sala Palatului.
This month, chances are you will also encounter carolers coming at your door, either to perform the Steaua (star) carol or Capra. More on these local Christmas traditions here and here.
Bake a traditional cake
The bread cake cozonac is a staple of local cooking for Christmas, and Easter. Usually filled with chopped nuts, poppy seeds, and cocoa cream, it is available in stores year round but baking it at home is a tradition during the winter holidays. We have a recipe here. Alternatively, you can try your hand at the very popular papanași or this peach-yoghurt cake.
Lend a helping hand
This rings true year-long but even more so during the winter holidays. From donations, service support to volunteering, there are many ways to help and the list of those in need long. As the cold weather has already settled in, why not donate some good clothing items you no longer wear? We have compiled a list of places in Bucharest where you can donate clothes here. A popular campaign around Christmas is Shoe Box, offering a box of small presents and useful things to children in need. They post updates on their initiatives here. For corporate givers, a traditional charity event in December is the Christmas Trees Festival, organized by Save the Children Romania NGO. It auctions designer X-mas trees and the proceeds from the event go towards helping the children the organization works with.
Normal