Thousands join funeral of Romania's last king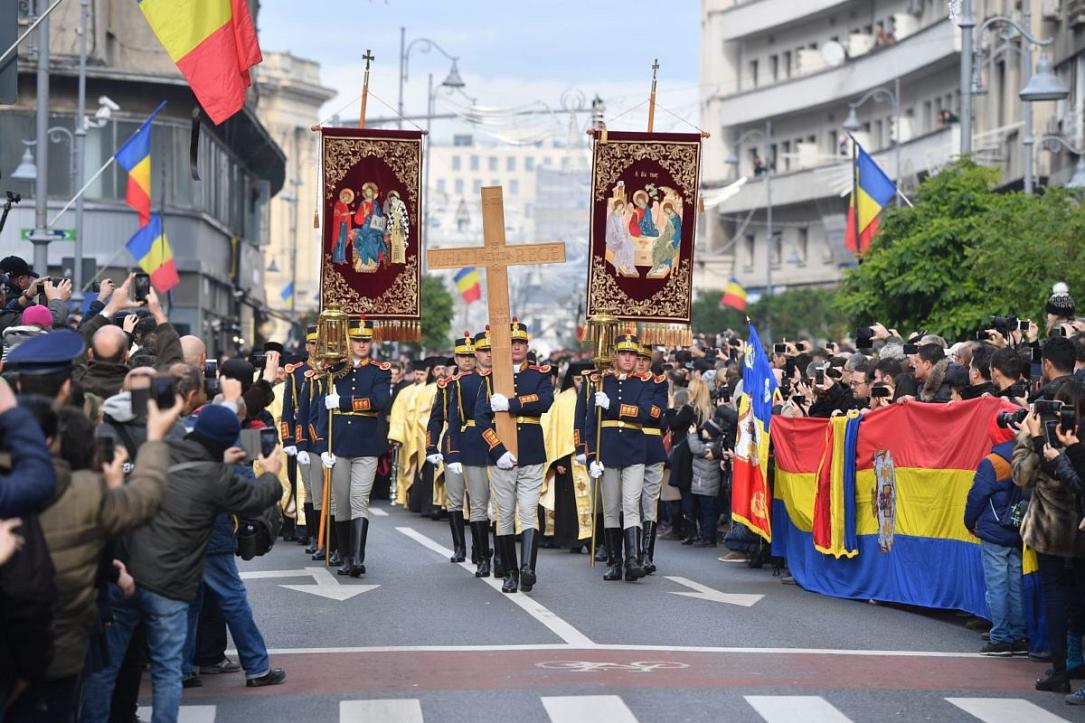 Over 20,000 people joined the funeral cortege of Romania's late King Mihai I in Bucharest today, December 16.
Boulevards downtown Bucharest closed for traffic, alloying to cortege to go from the former Royal Palace, where the casket was placed, to the Patriarchy for a religious ceremony, and later to the Baneasa train station, heading to the burial site.
The ceremonies were broadcast live by the main state TV station TVR on all its channels, as well as by all of Romania's tv stations.
King Mihai I, who died aged 96 on December 5 at his residence in Switzerland, was buried December 16 in Curtea de Arges, in Southern Romania. The casket traveled by Royal Train from Bucharest.
Royalties from all over Europe joined King Mihai I's funeral in Bucharest and in Curtea de Arges, including Prince Charles of Wales, the heir to the British throne and a supporter of Romania's Transylvanian heritage, including Spain's former King, Juan Carlos and his wife Queen Sofia, King Carl Gustaf of Sweden and his wife Queen Silvia, Greece's former Queen Anne-Marie, Henri, Duke of Luxembourg, and Belgium's Princess Astrid and her husband Prince Lorenz.
Romania's president Klaus Johannis and his wife, as well as prominent politicians also took part in the ceremonies.
More royals confirm attendance at King Michael's funeral in Romania
Romania's King Michael, Queen Elizabeth's cousin, had blood ties to major European Royal Houses
Romania's King Michael returns home for final rest after decades of exile
History: 20 facts about Romania's last king
Romania's last king dies at age 96
(photos from Basilica - Romania Patriarchy News Agency, Klaus Johannis and Gabriela Firea on Facebook)
Funeral of King Mihai I of Romania
Normal