State-owned cinema opens in Eastern Romania city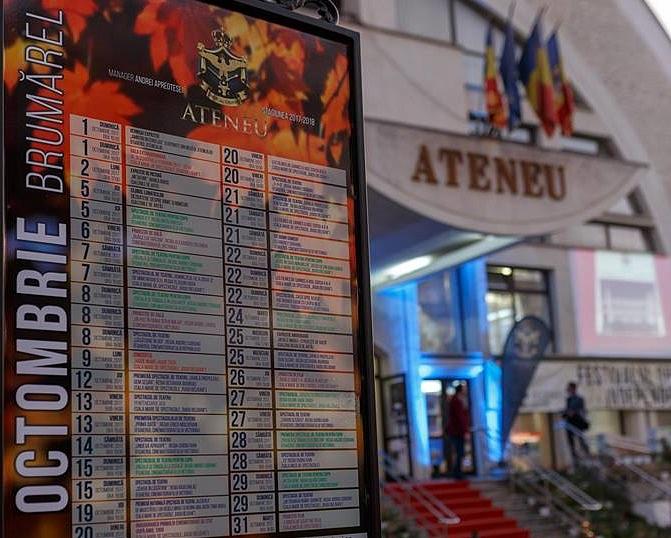 A new state-owned cinema will open on the premises of the Athenaeum in Iasi, a city in North Eastern Romania, Agerpres reported.
This is the first cinema under state ownership to open after 1990. Since then, most of the public cinemas have closed down and their venues have been used for other activities.
The international multiplex networks coming to Romania have opened new cinemas in malls in the decades following the 1989 revolution but their offer comprises mostly of US films. The remaining state-owned cinemas are thus among the few places that also show Romanian or art films, which have a difficult time finding their way into modern cinemas. They also host various film festivals screening independent productions.
The new cinema will open on Friday, October 20, with the Iasi edition of the Les Films de Cannes a Bucarest festival, an event initiated by Iasi-born Romanian director Cristian Mungiu, a Palme d'Or winner in 2007 and recipient of other awards at the Cannes Film Festival. Actor Nahuel Pérez Biscayart is the special guest of the Iasi edition of the festival and will attend the screening of the film 120 battements par minute, awarded at the Cannes festival this year.
A photo exhibition looking at this year's edition of the Romanian Film Days will also mark the opening of the cinema. The organizers of the Romanian Film Days were among the supporters of the idea of a new cinema hall at the Iasi Athenaeum.
This September, Andrei Apreotesei, the manager of the Iasi Athenaum, said the City Hall and the Local Council approved a EUR 100,000 investment to equip the Athenaeum with a 3D screen and a high-quality projector in order to turn it into a cinema, Ziarul de Iasi reported.
editor@romania-insider.com
(Photo source: Ateneul din Iași on Facebook)
Normal