Short guide to Bucharest's public transport, taxis and car sharing services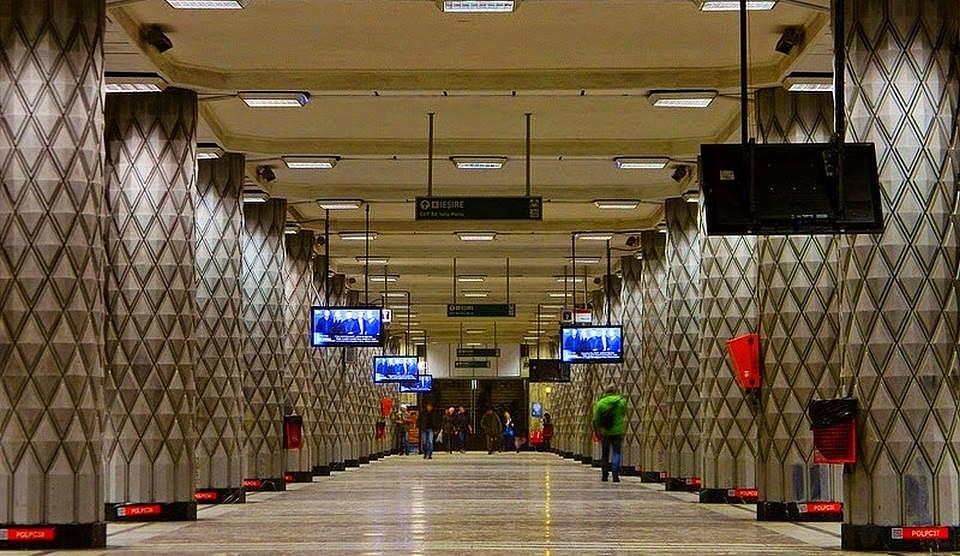 It is well known that the Romanian capital is among the world's cities with the most congested traffic. So what other choices are there for those days when driving doesn't seem to be an option or for those moments when you just don't feel like driving? How can you get around Bucharest when you are in the city for just a few days? We've made a list of options, which includes buses and trams, the subway, taxis, and ride sharing services such as Uber and Taxify, as well as all you need to know about them.
Public transport – buses, trams, trolleybuses
RATB is the company running the network of buses, trams and trolleybuses in Bucharest. In addition to the bus and tram lines linking different parts of Bucharest, there are also express bus lines to the Otopeni Airport, as well as several night lines. Moreover, the Bucharest City Tour line operates in the summer, being the perfect choice for tourists visiting the capital, while the recently launched Museums' Line connects the main museums in Bucharest. 
A trip by bus, tram or trolleybus costs RON 1.3 (some 28 euro cents) while a trip by the express bus has the price of RON 3.5 (EUR 0.75). However, RATB also offers several types of subscriptions, namely one-day, 7-day or 15-day passes, and monthly passes. Their prices vary depending on the lines/line the user needs it for, with discounts being applied for students, pensioners or blood donors.
The RATB travel cards can be charged at the ticket kiosks that are usually located in stations, or by SMS, and must be validated at the orange devices inside the bus/tram. More information on tickets can be found on the RATB website here (it also has an English version).
Unfortunately, the buses and trams running in Bucharest are not equipped with GPS trackers and thus there is no information on the buses' ETA in the stations. The Bucharest City hall has promised it would introduce such features in the near future.
One can plan a route on the RATB website here, or with the help of mobile apps such as the Google Maps, Moovit or Transport Urban.
Underground transport – the subway
The Bucharest subway is ran by Metrorex. The metro system is made up of four lines (M1, M2, M3 and M4) with a total of 53 stations. Taking the subway is usually the best choice in Bucharest, even during rush hours when the capital gets extremely crowded. Unlike the buses or trams, you can estimate how much time you'll need to reach your destination, especially as the trains' ETA is shown in stations.
Unfortunately, taking the subway is not yet an option for those who want to go to the Otopeni airport. Authorities hope to have this line finished by 2020.
The metro trains run daily from 05:00 to 23:00. Travelers can choose from several types of cards, such as the two-trip card (RON 5), 10-trip card (RON 20), one-day pass (RON 8), weekly, monthly or yearly passes, and cards for groups.
Moreover, RATB and Metrorex have introduced several types of single tickets in December last year, which means that a person can travel by both bus/tram/trolleybus and subway with only one ticket. For example, a single ticket valid for 60 minutes costs RON 5 while a one-day joint pass costs RON 17. They can be purchased from both RATB and Metrorex ticket offices. More details here.
A map of the subway network is available here.
Taxi
There are several taxi companies in Bucharest, such as Meridian, Speed Taxi, Cristaxi, Taxi 2000, Cobalcescu and Pelicanul. Their tariffs start at around RON 1.39 per km but can go up to RON 3.5 per km, and the prices are usually written on the cars' doors. The numbers for calling a cab can be found on the cars, as well as on the taxi companies' websites, with some of them even having mobile apps.
For those landing at the airport, it is recommended to take one of the taxis from the dedicated area in front of Arrivals, or order a taxi with the help of the touch screens in the airport. Find more information on airport taxis here.
A dedicated area for taxis can also be found at the Gara de Nord railway station. Similar to the airport, it's recommended to take a taxi from there and not one of the cabs waiting in other places.
The Bucharest City Hall has prepared special rules for the taxi companies in Bucharest. According to the new taxi transport regulation put up for public debate on the City Hall's website, taxi companies in Bucharest may be obliged to introduce a card payment system in all cars, and the taxi drivers may be fined if they refuse trips. If applied properly, the latter may solve one of the biggest problems Bucharesters have with taxi drivers, as some have complained that the drivers refuse them if the trip is "too short." The draft project also stipulates that the taxi drivers are obliged to have a civilized and preventive behavior towards other road users and the control authorities. More information on the new rules can be found here.
Ride-sharing: Uber, Taxify
There are two companies offering ride-sharing services in Bucharest, namely Uber and Taxify. Both are cheaper than the taxis, but their activity may be affected by the City Hall's new regulation, which stipulates that only authorized carriers with dispatch services authorized by the municipality will be able to carry out taxi transport activities in the Romanian capital. (More details here.)
To get an Uber or Taxify ride, the user needs to install the app, make an account and set a payment method, and then request a ride. Uber has also introduced a new option in Bucharest, which lets users tip their drivers.
Premium taxi services
Several premium taxi services are also available in Bucharest for business clients or those willing to pay extra for comfort. Black Cab, Taxi Bucuresti, Elegance Taxi are some of the companies that offer such premium taxi services, including airport pickup services.
Black Cab has a flat rate for airport pickup services, namely RON 70 (some EUR 15), which is convenient for travelers who don't want to worry about the final cost of their ride. Although traditional cabs are should be cheaper, sometimes they take advantage of foreign tourists and increase their bill or don't pay change.
If you've tried any of these transportation options in Bucharest and have a story to share, please drop a line in the comment box below.
Irina Marica, irina.marica@romania-insider.com
(Opning photo: subway station in Bucharest; photo source: Metrorex on Facebook)
Normal