More royals confirm attendance at King Michael's funeral in Romania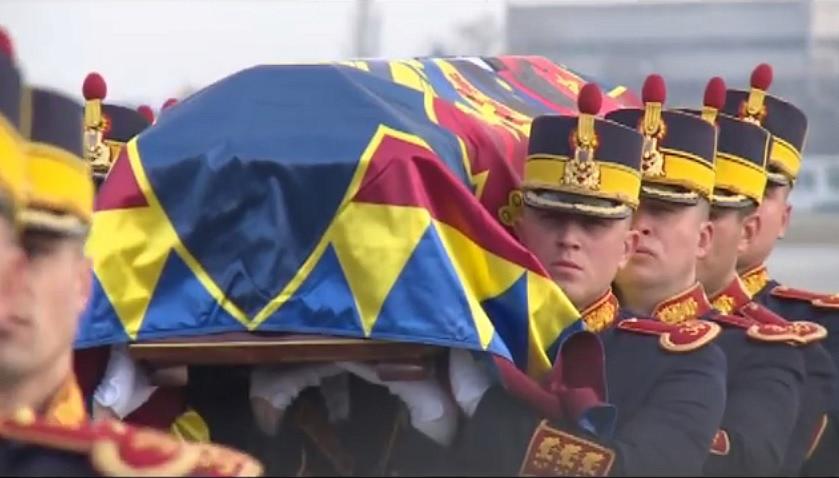 Several additional members of royal families from Europe have confirmed the attendance to King Michael's funeral on December 16. Representatives of royal families of Britain, Sweden, Spain, Belgium, Luxembourg, Bulgaria, Greece, and Serbia, among others, will be in Bucharest this Saturday.
The late king will be buried at Curtea de Arges on December 16. Funeral ceremonies will take place in Bucharest the same day.
The King of Sweden, Carl XVI Gustaf and his wife, Queen Silvia of Sweden will come to Bucharest for the event, according to their agenda. From the royals set to attend, the Swedish King and Queen are among those ruling.
Princess Astrid of Belgium, Archduchess of Austria-Este, and Prince Lorenz will also attend. The princess is the second child of King Albert II and Queen Paola of Belgium. Prince Lorenz of Belgium is a member of the Royal Council of the Romanian royal family.
Simeon II of Bulgaria, the last Bulgarian monarch, who also served as Prime Minister of Bulgaria from 2001 to 2005, is also on the list of those who will attend the funeral. King Simeon already arrived in Bucharest on December 14, the first foreign royal to come to the Romanian capital for the event. He paid his respects to the late King Michael in the Throne's Hall, at the Royal Palace.
Henri, Grand Duke of Luxembourg is also set to attend the funeral ceremonies. The current Grand Duke of Luxembourg has been reigning since October 2000.
The attendance of Charles, Prince of Wales, had been announced earlier in the week. King Michael was a third-degree cousin of Queen Elizabeth II of Great Britain, the mother of Prince Charles.
Queen Doña Sofía of Spain, a first degree cousin of King Michael, and Juan Carlos I of Spain, who reigned from 1975 until his abdication in 2014, will attend the funeral ceremonies as well. Queen Sofia of Spain was the first child of King Paul of Greece, the brother of Queen Elena of Romania, who was the mother of King Michael.
Queen Anne-Marie of Greece, born Princess Anne-Marie of Denmark, will be present as well. She is the wife of King Constantine II, who reigned from 1964 until 1973. The mother of King Michael, Helen of Greece and Denmark, was the daughter of  King Constantine I of Greece and his wife Sophia of Prussia.
Archduke Dominic of Austria is also reported to attend. He is the son of Princess Ileana of Romania, the youngest daughter of King Ferdinand I of Romania and Queen Marie of Romania.
Other names on the list of those set to attend include Alexander, Crown Prince of Yugoslavia, the Duke of Braganza in Portugal, Leka, the Crown Prince of Albania, and Princess Irene of Greece and Denmark, according to romaniaregala.ro.
National days of mourning for King Michael I begin in Romania
European royals come to Romania for King Michael's funeral
Normal