Romanian Police union calls for end of "political games" after pedophile cop case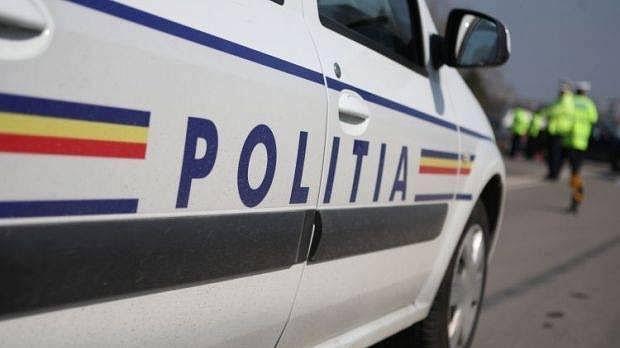 The National Union of Police Agents has appealed to prime minister Mihai Tudose to put an end to the "political games" that are currently made "in the open, against an unprecedented crisis for the police agent job."
"The Romanian Police doesn't answer to anyone's whims. If the political is not capable, just let competent and honest police agents select their leaders. We want a decision as soon as possible, we want a leadership that helps rebuild the authority of the Romanian Police. We will not wait any longer," the union said.
The call comes as the Romanian Police has been at the center of a scandal after a traffic police officer was arrested on January 8 as the main suspect in a sexual assault case against two minors. The arrest caused a strife between the Domestic Affairs Minister Carmen Dan and the prime minister over who should be held responsible for the case.
After the arrest, the minister Carmen Dan asked for the resignation of several Police heads. Among them, was the head of Romanian Police, commissioner Bogdan Despescu. In his turn, prime minister Tudose suggested Dan should resign and accused her of lying when she said she had a replacement for the Police head.
On January 11, Dan said she would not resign and announced she sent the Domestic Affairs Ministry (MAI) control body to the Romanian Police to look into claims that the Romanian Police commissioner knew about the pedophile cop's previous involvement in a sexual assault case in December 2016.
Despescu was appointed to the job in 2015 by former prime minister Dacian Ciolos.
Minister Dan also asked the head of the Bucharest Police Crimes Service, Radu Gavriş, to "take a step back." Many associated the request to comments made by Gavriş at the end of last year about the effects of the planned changes to the criminal codes.
In a TV interview, Gavriş explained then that excluding surveillance cameras from the means of evidence that can be used would take the local judicial system 20 years back, and allow any criminal to walk away free. At the time, Gavriş said he made the comments in a personal capacity. In response, Dan said policemen should stay away from the political sphere and show some restraint because of their job. Associations of Romanian prosecutors and judges criticized the changes as well.
The policeman arrested in the sexual assault case against the two minors was working for the Traffic Police.
In a new turn of events, the MAI control body has performed checks at the Alexandru Ioan Cuza Police Academy on Friday. The rector of the Academy, Daniel Costel Torje, is suspected of having harassed sexually a student.
editor@romania-insider.com
Normal