Romanian PM's talks with protesters about justice laws fail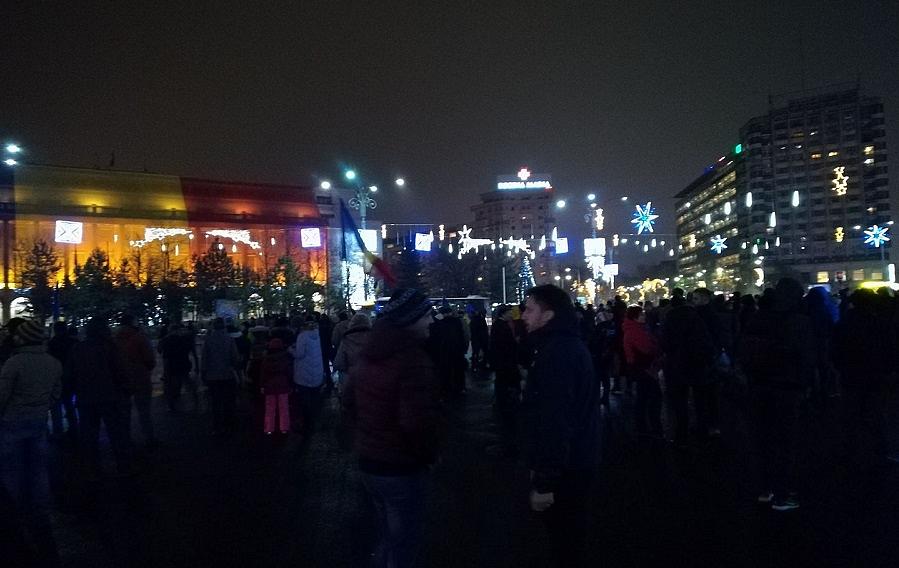 Romanian prime minister Mihai Tudose met on Wednesday, December 27, with civil society representatives to talk about the amendments to the justice laws.
However, the meeting was not "satisfying", and street protests will continue until the amendments to the criminal laws are stopped, Mihai Politeanu, representative of the Initiativa Romania NGO, said on Wednesday.
"Romania is at a moment of major slippage from democratic standards and rule of law standards and the prime minister must take over his responsibilities and use institutional leverage to halt these major slippages," Politeanu said.
A group of 43 civil society organizations involved in this year's street protests against the changes to the justice laws and criminal code asked for a meeting with the prime minister on December 23. The PM accepted to meet seven of their delegates.
The civic organizations asked for the immediate dismissal of justice minister Tudor Toader, arguing that he is not a morally and professionally credible partner for the civil society, the independent state institutions and external partners anymore.
NGOs also asked the Government to notify the Venice Commission for an opinion on the new justice laws adopted by the Parliament and to use its power and delay the coming into force of these laws until the Venice Commission presents its opinion.
Prime minister Mihai Tudose told the delegates that he would check the possibility of notifying the Venice Commission on the new justice laws and present his opinion on this issue by the end of this issue. His answer didn't satisfy the civic organization representatives.
"The protests must continue until the laws of justice adopted in December and the changes to the criminal law are stopped for good," Politeanu said.
Romania's opposition party leaders join civil society protests against new justice laws
Unconventional protests across Romania against changes to justice laws
editor@romania-insider.com
(Photo source: Initiativa Romania on Facebook)
Normal