Romanian film review: Summer screenings in Brașov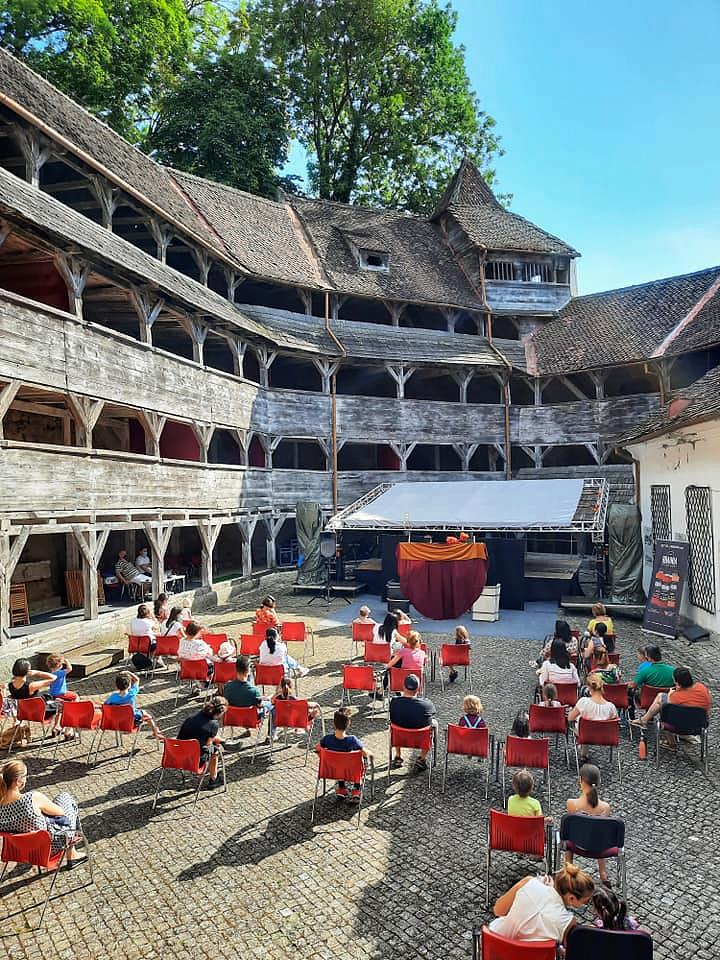 Most events covered here are in Bucharest, sometimes in Cluj or Sibiu, cities that host important festivals, on occasion in Iași or Timișoara, and this is for the simple reason that both theatres and major festivals are often concentrated in the same few larger cities.
___STEADY_PAYWALL___
Brașov is not one of them, sadly. The city used to have quite a number of state-owned cinemas until, like in so many other cities, they were closed one by one in the 1990s and by the beginning of the 2000s. Now there is Cinema One, a multiplex inside a large mall, and a venue right in the old centre that shows films and hosts festivals once in a while. There is also Cinemateca Patria, screening classical films in the former building of the impressive Patria cinema, but it has remained closed for more than a year now with no info on what will happen, at least none that I could find. Then there is a festival, tailored to Transylvania's myth as a spooky place, Dracula Film Festival, happening annually, but somehow it does not seem to really take off.
Fortunately, more and more initiatives have been bringing films to various new locations, and interestingly it is often documentaries. Maybe they are better suited to the respective project, or maybe the audience prefers them, or maybe (something I strongly assume) documentary people are most ingenious in using unconventional spaces, or spaces that do not have to be equipped with the latest technology for top-notch projections. Whatever the reason, it is a happy occurance.
This summer, with the ease of restrictions, two other locations (re)opened. First, there is Grădina de filme in the outdoor area of Visssual (on Fabricii Street), a venue hosting all types of artistic and cultural events, a friendly, multi-disciplinary space to interact. They screen movies once a week, either arthouse films or films about art. This week it was a film about painter Keith Haring; stay tuned for future screenings here.
In a more Brașov-typical setting (at least in terms of tourist expectations), the medieval Bastionul Țesătorilor (9 George Coșbuc Street) turns into Bastionul Artiștilor (the Artists' Bastion) and hosts Caravana Docuart on 20 and 21 July, each time at 9 pm. The two documentaries coming to Brașov are excellent: Dragoș Turea's, Grădina Sovietică/ The Soviet Garden, an eye-opening documentary on experiments with radiation made in agriculture in Moldova in Soviet times; and Pavel Cuzuioc's Așteptați răspunsul operatorului/ Please Hold the Line, following cable technicians around Moldova, Romania, Bulgaria, and Ukraine, one of my favourite films from last year. I had the great joy to talk to Pavel about his doc, you can read the interview here.
By Ioana Moldovan, columnist, ioana.moldovan@romania-insider.com
(Photo info & credit: Bastionul Artiștilor on Facebook)
Normal