Romanian film review – The Man and His Shadow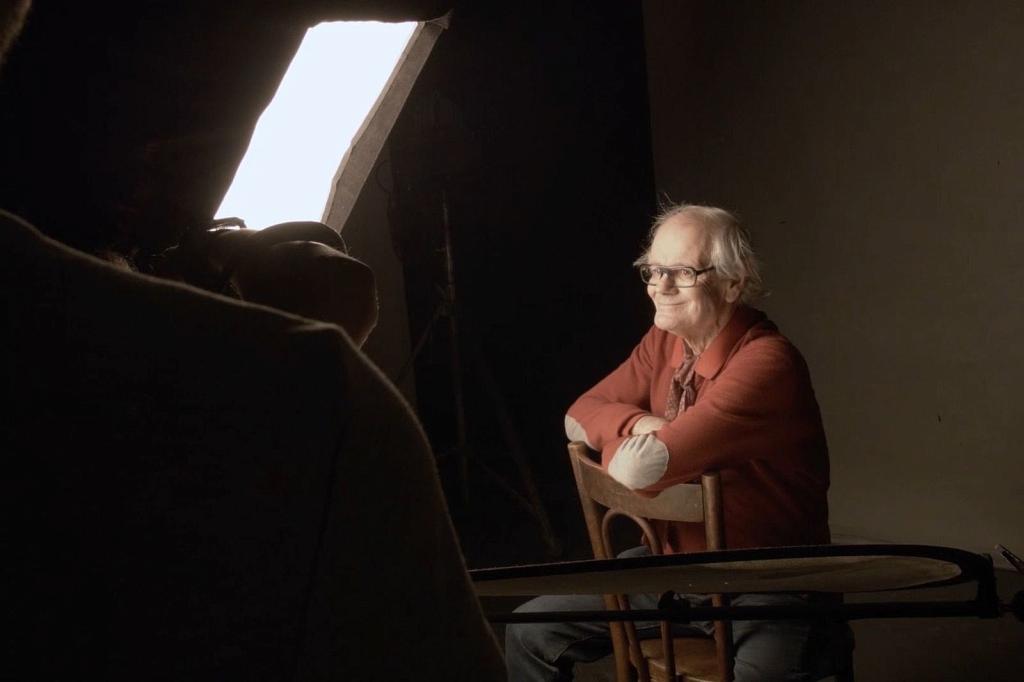 Omul cu umbra/ The Man and His Shadow is Dragoș Hanciu's debut feature documentary, having just been released in cinemas. Its protagonist is Gheorghe Blondă, or 'nea Jorj' (uncle Jorj), as the students (and almost everybody) call him, the technician in the lab for processing analog image at the National University of Theatre and Film in Bucharest (UNATC). Having been there for more than 25 years, he is already retired but has had a temporary extension of his employment contract. When we meet him, he is applying for a new extension, backed by the students who sign a petition to allow him to stay longer.
It is the particular context that matters, though, because Blondă is not just trying to hold on to his job, but also to prolong what has been his life's content: analog film. He already has a new colleague appointed by the university to take over, and then it would be of digital technique. The management does not consider analog to be relevant anymore and plans to march ahead with switching to digital only. Blondă tries to argue the importance of film for students who study cinema, but as it seems it is too expensive to hold on to it 'just' for teaching students of 'how it used to be done' (never mind that one can still shoot on 35, 16 or even 8 mm).
It is both the struggles of a man to keep doing what gives him most purpose, and the (almost) inevitable technical change in filmmaking that Hanciu captures by following Blondă with his camera (the "shadow" of the title). His connection to the lab and the students goes past the professional, he IS the lab, its vivacious, garrulous heart and soul. Uncle Jorj is chatty, loud, often foul-mouthed, always with an open ear for his students, not timid in sharing his own personal stories. He is also brilliantly adept at improvising with anything analog in his crammed office, a real MacGyver Eastern-European-style, using everything at hand. Just watch how the man boils his coffee. The interactions with the students keep him alive, and sadly, just a few years after his employment was finally terminated in summer 2017, he died in 2021.
Hanciu also sets the film in a political context, when the 2017 protests against the government are happening, but the political level is a bit clumsily used here, it is the personal story of a man and his lifelong passion that makes The Man and His Shadow so compelling and moving to watch. Ironically, the movie was shot on digital, a logical but in this context particularly sad reminder of the speed of changing times.
The Man and His Shadow is also remarkable because it was shot, edited, produced, distributed fully independently, with no funding. Its run in theatres is an even greater reason for joy.
By Ioana Moldovan, columnist, ioana.moldovan@romania-insider.com
(Photo source: cinemagia.ro)
Normal