Video
Travel inspiration: Discover Romania through the lens of foreign travel vloggers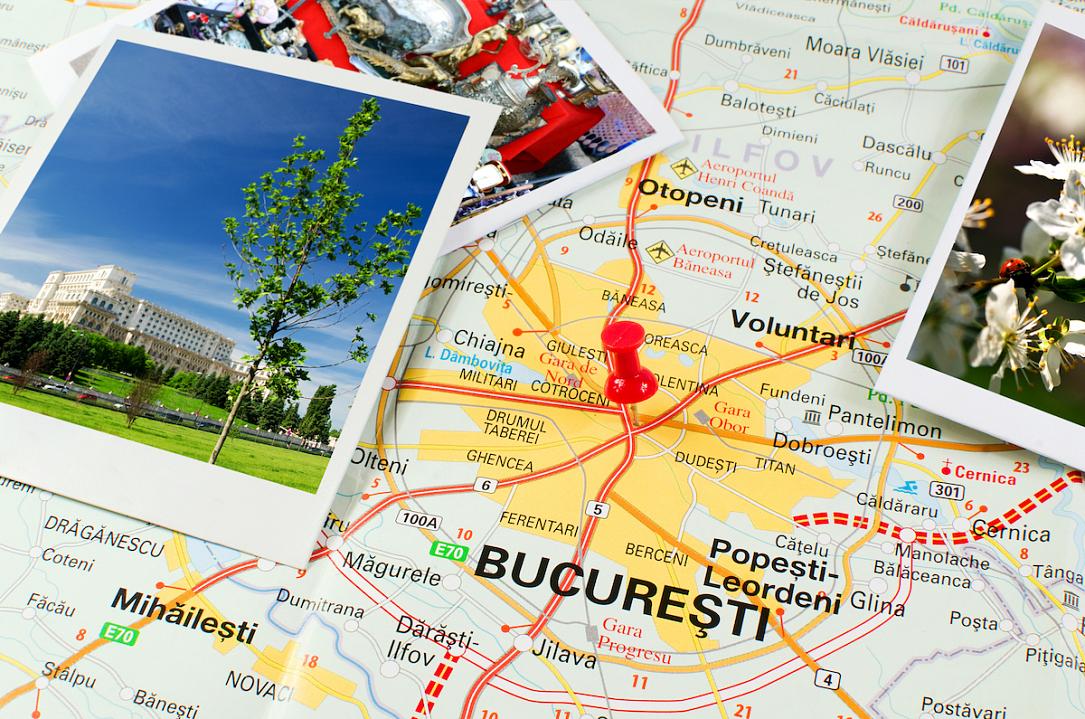 Romania may still have some work to do when it comes to promoting its tourism potential, but even so, many have been coming here to discover the country's wilderness, remote villages, famous buildings or delicious food. Among them, foreign travel vloggers with lots of followers online. And, as seeing a destination through the lens of other travel enthusiasts can be quite fun, we've made a selection to inspire you for your next travel to Romania.
A young Australian family has been travelling around the world since 2015, sharing their adventures online under the name Flying the Nest. And their YouTube channel, with around 1.1 million subscribers, has grown to become one of Australia's most subscribed travel channels.
They've also lived the Romanian experience about two years ago, exploring both well-known and hidden gems, tasting the food, and discovering local traditions. In the video below, for example, they tried authentic Romanian food such as papanasi or ciorba de burta and visited the Rosia Montana mining landscape, the hidden mountain retreat called Raven's Nest, and the spectacular underground world of Turda Salt Mine.
More Flying the Nest videos about Romania can be found here.
Famous food vlogger Mark Wiens also visited Romania in the fall of 2019, trying traditional (and less traditional) Romanian dishes in cities like Brasov, Sibiu and Bucharest, or the unforgettable Danube Delta. In the video below, which was Wiens' first in Romania, the vlogger started off with a lunch in downtown Brasov, then continued with Transylvanian truffles and a wild stew dinner before ending the adventure with an e-bike ride up the ski slope and a Romanian mountain breakfast.
Currently based in Thailand, Mark Wiens was born in the US. He travels around the world to find and try delicious food and share his discoveries online. His YouTube channel has gathered more than 8.3 million subscribers so far. More of his videos from Romania can be found here.
"To me, Romania is the most beautiful country in all of Europe." That's what Polish travel vlogger Eva zu Beck wrote on her official website. She visited the country twice, in 2017 and 2020, and fell in love with the landscapes and hidden villages, the traditions, and friendly locals. In fact, she liked it so much here that she says she is thinking of building her future home in Romania.
Eva spent two months in Romania in 2020, experiencing the shepherd life and discovering the life of a small village in Maramures. In the video below, which she shared on her Youtube channel (with about 1.35 million subscribers), she shares the life of a local shepherd family and the life lessons she learned during this experience.
Eva zu Beck is a travel vlogger and blogger and a travel TV host, having collaborated with Euronews or TRT World. She has travelled to dozens of countries so far, including Pakistan, Yemen, Mongolia, Saudi Arabia, and Iraq. More of her videos from Romania can be seen here.
Molly and Matt, two young full-time travel vloggers from London, have also visited Romania in 2021. They explored big cities like Bucharest, Cluj-Napoca and Brasov, as well as other tourist landmarks such as Turda Salt Mine, the Peles and Corvin castles, resorts on the Romanian Black Sea coast, and even the scary Hoia Baciu Forest. They share their adventures on the YouTube channel Dabble and Travel, which has so far gathered a community of about 160,000 subscribers.
For a rather different Romanian experience, check the video below, which Molly and Matt shot in the Hoia Baciu Forest - a perfect place for mystery fans and enthusiasts of paranormal stories. More videos from Romania can be found here.
Eric and Allison from The Endless Adventure were also curious to discover Romania, so they travelled here in 2018. From trying a wide variety of local foods to travelling by train and discovering cities like Bucharest and Brasov, they shared their entire Romanian experience with the over 510,000 subscribers on YouTube.
In the video below, the American couple takes a street tour of the Romanian capital to find some of the city's special places, secret coffee shops, teahouses or yoghurt shops, and hidden street art. More of The Endless Adventure's videos from Romania can be seen here.
Travel YouTubers Ernestas and Darina also spent over a month exploring Romania in the fall of 2021, falling in love with the Fagaras Mountains or Salina Turda. They documented their Romanian experience in a 13-minute video guide, which they shared on their YouTube channel called Dream Team Travels.
Talking about the things they liked or disliked in Romania, Ernestas said: "The cities were clean with beautiful architecture, which definitely exceeded our expectations. Also, we felt safe while in Romania, and the locals were very friendly and helpful."
Ernestas Tyminas, 28, is from Lithuania, while his partner Darina Karpitskaya, 30, is originally from Ukraine. They met in China by chance: just as Ernestas arrived in China to start exploring Asia, Darina was ready to leave Beijing, but her plane broke down. The two shared their story with Romania-insider.com in an article that can be read here.
irina.marica@romania-insider.com
(Photo source: Masezdromaderi/Dreamstime.com)
Normal