Romania travel: Destinations for film fans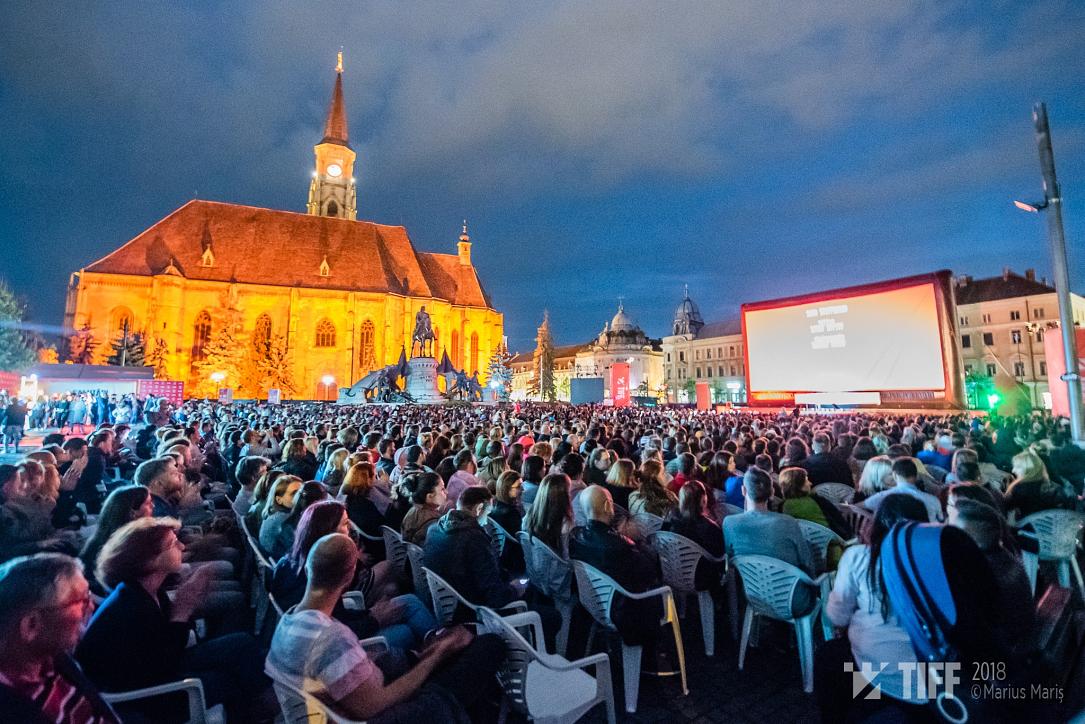 The many festivals taking place in the country give film fans have the opportunity to see fresh productions and curated selections on various topics. With beautiful locations also in the mix, a short holiday starts taking shape. We list some of the options below.
Cluj Napoca
The Romanian city with the best quality of life is also top of the list when it comes to film festivals as it hosts the largest such event in the country, Transilvania International Film Festival (TIFF). Established in 2002, the festival attracts very many filmmakers and a large audience to Cluj-Napoca each year. Among the film personalities who were recognized at various editions of TIFF are Alain Delon, Sophia Loren, Nastassja Kinski, Jiří Menzel, Debra Winger, Claude Lelouch, Wim Wenders, Jacqueline Bisset, Catherine Deneuve, Claudia Cardinale or Vanessa Redgrave. They came to the western Romania city to meet fans and pick up their award. In addition to presenting fresh, innovative productions, the event has development sections for filmmakers and also runs an educational program for children. The festival also runs several local editions across the country.
Cluj-Napoca also hosts an international short film festival, ClujShorts, and a festival covering comedy films, stand-up and improvisational performances, Comedy Cluj.
Outside of the film festival period, Cluj-Napoca remains a city worth visiting and it is probably the Romanian city most often presented in international media for the attractive cafes or impressive post- 1989 development. An IT hub, the city also has a vibrant art scene, and artists such as Adrian Ghenie, Ciprian Mureșan or Victor Man are associated with the Cluj School. More on what to visit in Cluj-Napoca here.
Sibiu
The holder of the European Capital of Culture title in 2007, Sibiu has its share of festivals, including the standout international theater festival SibFest. On the film side, it hosts the large documentary film festival Astra. Started in 1993, the festival had in 2018 five competitive sections, and more than 400 film events were held in the city's old town, a draw for tourists who stop in Sibiu. At the same time, the festival runs an educational program for young audiences and industry sections meant to support the filmmakers.
Another film festival taking place in Sibiu is Este Film Festival, which screens European productions in five sections, including one dedicated to the most awarded films. This year, it will also add a competitive section for Romanian fiction shorts. More on Sibiu here.
Biertan
Also in Sibiu county, Biertan, one of the most important Saxon villages with fortified churches in Transylvania, is home to the horror and fantasy film festival Luna Plina (Full Moon), giving those attending the chance to discover the ins and outs of this beautiful UNESCO site. The festival, which held its seventh edition last August, screens both established and new productions of this genre, in a program that also includes concerts.  
Brașov
Another festival dedicated to horror, SF and fantasy film is held in Brașov. Dracula Film Festival has several competition sections for feature films, Romanian shorts, and international shorts and a section dedicated to getting young audiences more interested in cinema and to discovering new talent. For more on the topic of Dracula, some 27 km southwest of Brașov, Bran hosts Dracula's castle, one of the most visited tourist sites in the country and a former royal residence.
Râșnov
Close to Brașov, the town of Râșnov is where the Histories and Film Festival (FFIR) takes place. The event started in 2009 "from the desire of valuing an important chapter of local and worldwide cinematography and from the necessity of bringing to public debate those topics with an impact able to overcome the daily transience." It covers film screenings, debates, concerts, exhibitions and more. Last year, it added a competition section, covering documentary films on all subjects related to history, and offering awards for the best documentary, an audience award, and a young jury prize.
Tulcea
Pelicam, a film festival focused on the environment, takes place in Tulcea, a town on one of the branches of the Danube. The city was chosen for its proximity to the Danube Delta, a place of rich biodiversity, and given the fact that the event looks at a variety of environmental issues. The festival has four competition sections, and also includes open-air music concerts, workshops, photo exhibitions and conferences and debates on environmental themes. It also organizes special screenings for children or of feature films. More about Tulcea here.
Sf. Gheorghe, Danube Delta
Some 70 km east of Tulcea, in the Danube Delta, the village of Sf. Gheorghe has been hosting the Anonimul film festival since 2003. The festival puts the spotlight on independent film and young directors, and runs two competitive sections: feature competition & fiction and animation short competition. It also includes screenings of films awarded at various festivals, retrospectives, Romanian films or screenings on special issues. Live performances and concerts usually accompany the festival's nights.
Arad
A festival dedicated to documentary films also takes place in Arad. Beginning with 2014, fARAD looks at "diverse forms of cinematic representation of reality, as well as modes of transcending formal and national boundaries, and offers documentary, hybrid, and experimental films that have been recognized in recent major international festivals." The festival organizes special screening accessible to the vision impaired as well as screenings for children. More on the western Romania city of Arad and reasons to visit it here.
Timișoara
Romania's European Capital of Culture in 2021, Timișoara has a festival dedicated to European film called Ceau Cinema. Its international competition section looks at the work of filmmakers whose countries have been represented by minorities in the Banat region, and is meant to reflect the diversity of the European independent cinema, through a selection of six original films.
Another festival in Timișoara is Timishort. As its name suggests, it focuses on short films, and runs an international competition, a national competition and a section dedicated to experimental films, in a addition to a section for children, and one on animation.
More on what to see in Timișoara  here.
Craiova, Port Cultural Cetate
Combining attention to Balkan cinema with gastronomy, concerts, and exhibition, Divan Film Festival takes place yearly in the southern Romania city of Craiova. It argues that the Balkans might be a poor region but not one poor in cinema talent, hence the event showcasing films made here. One other attraction in Craiova is its Art Museum, which has a gallery dedicated to Constantin Brâncuși, exhibiting six of his early sculptures.
Bucharest
When it comes to film festivals, Bucharest confirms its capital status with the number of such events organized in the city. These include: Bucharest International Experimental Film Festival; DaKino; Bucharest Fashion Film Festival; Cinepolitica, gathering feature films, shorts and documentaries with politics-related themes; the French Film Festival; Les Films de Cannes à Bucarest, showcasing films selected and awarded at the Cannes film festival and bringing top filmmakers to the capital; the American Independent Film Festival, which programs a selection of recent independent productions that were presented at top international and North American festivals; the European Film Festival; Bucharest International Film Festival; Bucharest International Dance Film Festival; Película, an event focusing on Latin American films; DokStation Music Documentary Film Festival; Animest animation festival; Docuart Fest, dedicated to Romanian documentary films; UrbanEye Film Festival, screening films and which revolve around habitation; the Psychoanalysis and Film Festival; and Bucharest Short Film Festival.
Other cities in the country also have film festivals, such as Buzz Cee - Buzău International Film Festival; Filmul de Piatra in Piatra Neamț; Câmpulung Film Fest; Arkadia Shortfest, held in 2018 at the seaside; or Ploiești International Film Festival.
editor@romania-insider.com
(Opening photo: TIFF Facebook Page)
Normal