Romania travel: Five reasons to visit Arad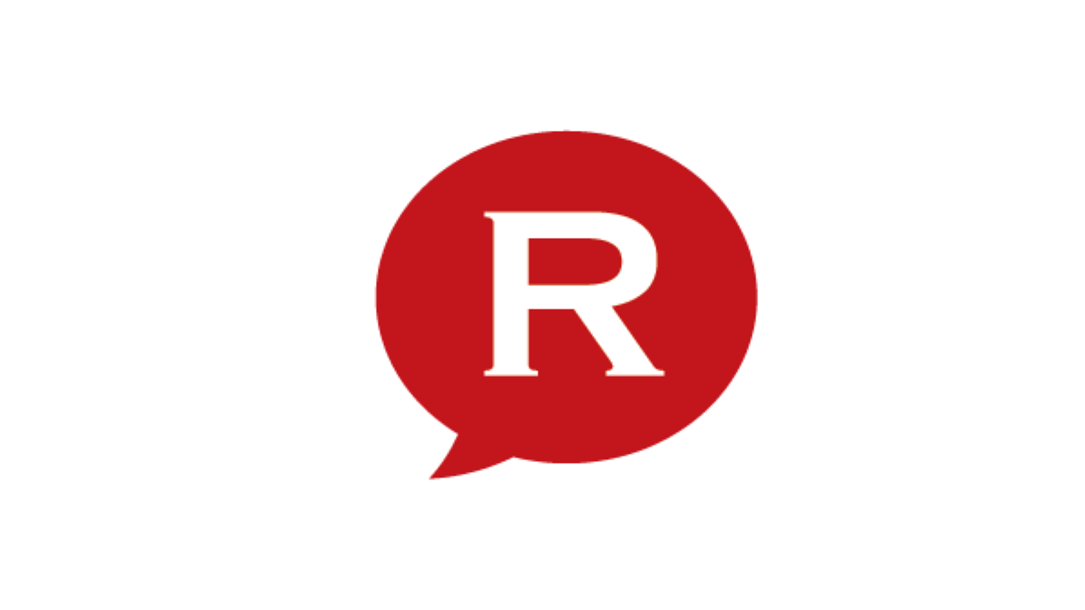 With its large parks and monumental buildings, Arad spreads on the banks of the Mureș river, welcoming visitors to its long history and 'Little Vienna' feel.
Go behind the scenes of the 1918 Union
Arad takes pride in its contribution to the making of the 1918 Union as many of the personalities who fought for the union to take place undertook their activity in the city. Among them are Vasile Goldiş, a deputy in the Great National Assembly of Alba Iulia, the body that ratified the union of Transylvania with the Romanian Kingdom of the time, Ştefan Cicio Pop, a vice-president of the same assembly or Ioan Suciu, also a deputy in the assembly. At the same time, negotiations between a delegation of the Hungarian government and the National Romanian Council took place in the city in November 1918. The Arad Museum has an exhibition on the city's role in the 1918 union. Furthermore, the Vasile Goldiş Memorial Museum is open in Arad, in a house built by the politician and where the newsroom of the Românul newspaper was also located. The newspaper helped spread the ideas of the 1918 Union. More on the Vasile Goldiş Museum here.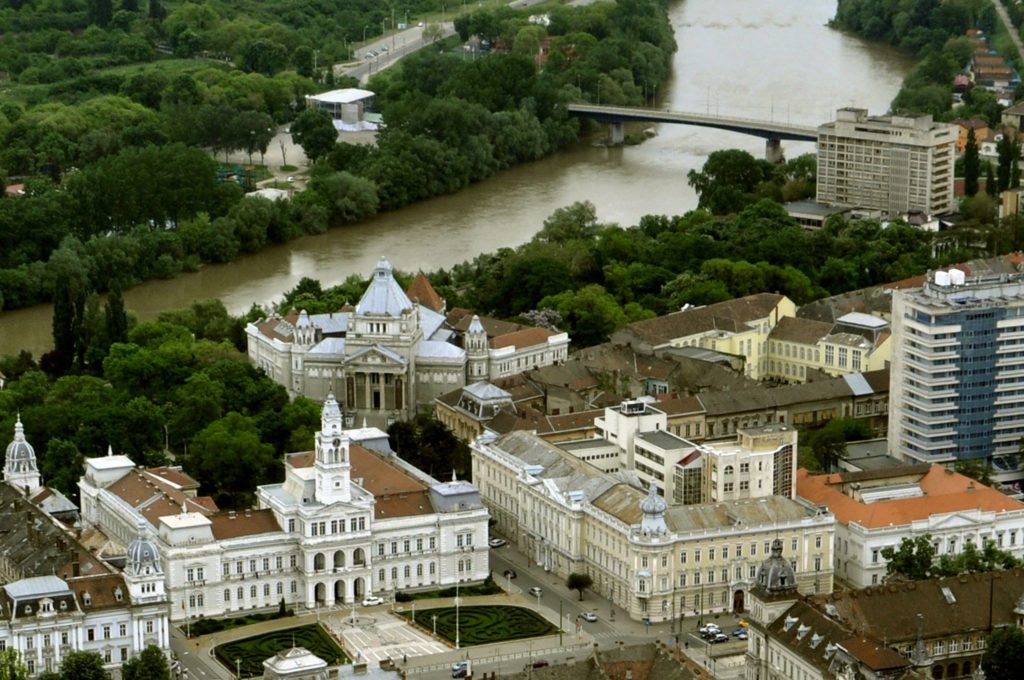 A view of the Mures river in Arad. Photo: Primaria Municipiului Arad Facebook Page
The Secession heritage
Besides the Neo-Renaissance architecture, Arad has a rich Secession heritage. Some of the landmark buildings pertaining to this trend are the Szantay Palace, the Palatul Bohuș Palace or the Földes Palace, which housed a well-known pharmacy at the beginning of the 20th century.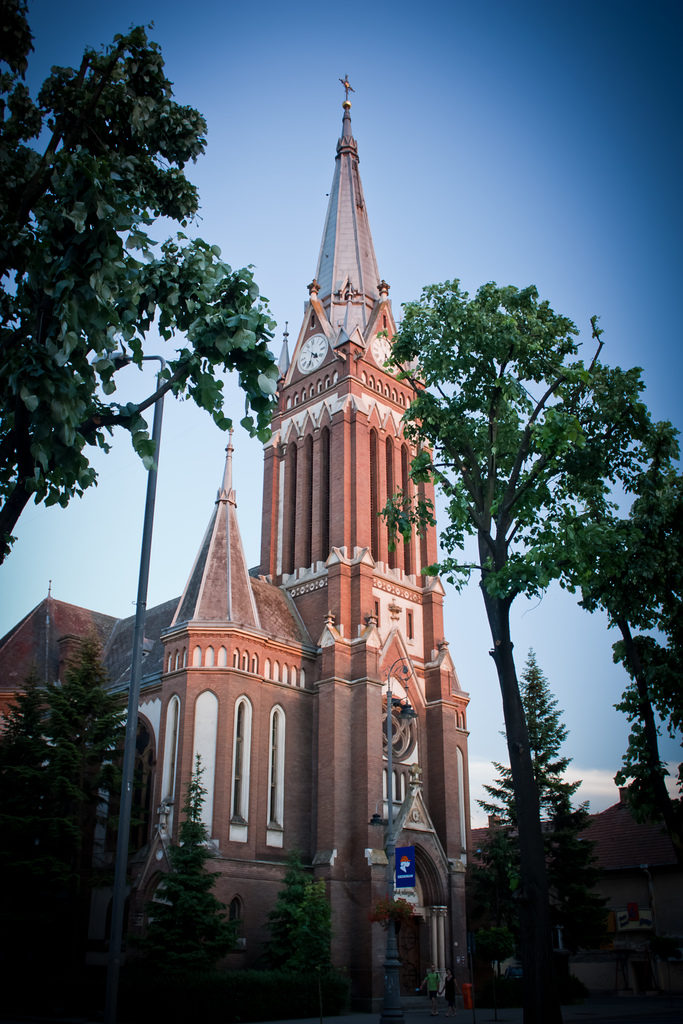 The Neo-Gothic style Red Church. Photo: Stanciu Radu Eduard/ Wikipedia
Visitors can discover the wealth of Arad's architectural legacy by walking along the Revolutiei Boulevard, taking them to such attractions as the 1906 Red Church, which belongs to the Evangelical – Lutheran Church, the Administrative Palace, housing the City Hall and the Prefecture, the Cenad Palace, or the Palace of the Central Bank. After being refurbished in 2012, the Administrative Palace now sometimes receives visitors.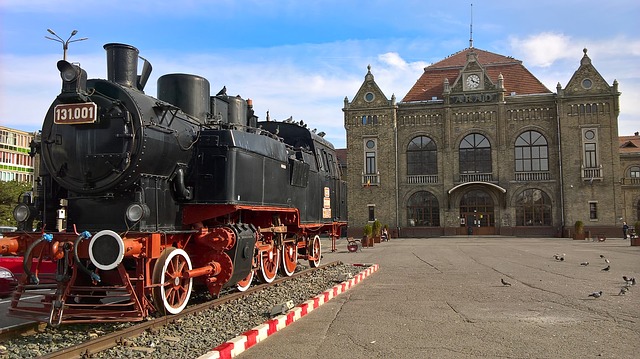 Arad Central Railway Station. Photo: Pixabay.com

The sweetest museum & more

Arad is home to a Confectionery Museum, the only one of its kind in the country. The museum was set up by retired confectioner Ioan Gui. It celebrates the city's great confectioners from the inter-war period and Arad's tradition in this area since the 1800s. Among its exhibits are various machines used for grinding and mixing ingredients, for making ice-cream and many for molds for candy, marzipan, biscuits and other sweets.  The museum is housed in Ioan Gui's home (on Nicolaus Lenau St.), and those who want to visit need to make an appointment.

For more on the city and the area's history there is the Arad Museum Complex, which has sections on archaeology, nature sciences and the arts. The latter has paintings by Romanian and Hungarian artists such as Theodor Aman, Nicolae Grigorescu, Ştefan Luchian, Nicolae Tonitza, Munkacsy Mihaly, Barabas Miklos, and Lotz Karoly. The archaeology and history section houses some 2000 exhibits, among them Dacian coins, 100,000-year old tools, the free city diploma granted to Arad in 1834, and various documents, firearms and other items from the period of the 1918 Union. More on the current exhibitions here. The museum is located inside one of the city's landmark buildings, the Culture Palace. Inaugurated in 1913, the building also hosts the Arad State Philharmonic, and the palace's concert hall hosted throughout its history artists such as Richard Strauss, Béla Bartók, and tenor Traian Grozăvescu.

Another landmark in the city is the Water Tower, which was used to provide water to the town and watch out for fires. It is now a small museum of water, hosting various exhibitions and a permanent one dedicated to the firemen in Arad.

One of the largest Habsburg prisons

The start-shaped Vauban fortress was built beginning with 1762 under the supervision and following the plans of Austrian military architect Philipp Ferdinand Harsch. Over 1,500 families from the surrounding areas participating in erecting the fortress, and more than 150 houses had to be demolished for it. The fortress hosted a military garrison and played an important part during the 1848 Hungarian revolution, when it was under siege for nine months. Afterwards, it became a prison where many of the revolutionaries were detained. In recent years it served also as a garrison. The fortress can be visited only on certain occasions.

An expanding arts & culture offer and green surroundings

Besides the regular theater and philharmonic season, concerts and exhibitions, and the yearly International Festival of Classic Theater, the city hosts the documentary film festival fARAD, the flower festival Fall Flowers Symphony, and the Arad Open Air Festival. Among the upcoming events are the Oktober BierFest, on October 12 – 14, and Ars Fotografica Arad, on November 16.

On the outskirts of Arad, the Mureș Floodplain Natural Park follows the course of the Mureș river to the border of Hungary. Home to a rich eco-system, the park offers several eco-tourism options, including bike or canoe tours, bird and wild animals observatories, and various educational workshops.

How to get there:

Arad is located in western Romania, some 50 km away from the Nădlac border point to Hungary, and 20 km away from Curtici, a railroad border point. The city has an airport which services charter flights to holiday destinations outside of Romania. Tarom, Rynair and Blue Air currently connect Bucharest to the airport in Timișoara, 60 km south of Arad. By car, Bucharest is almost 600 km away from Arad, on the E81 and A1. A train connection is also available, with the trip from Bucharest to the western Romania city taking more than 11 hours.

editor@romania-insider.com

(Opening photo: Pixabay.com)

-->

Normal

-->