Romania's best-known IT brand valued at USD 600 mln after transaction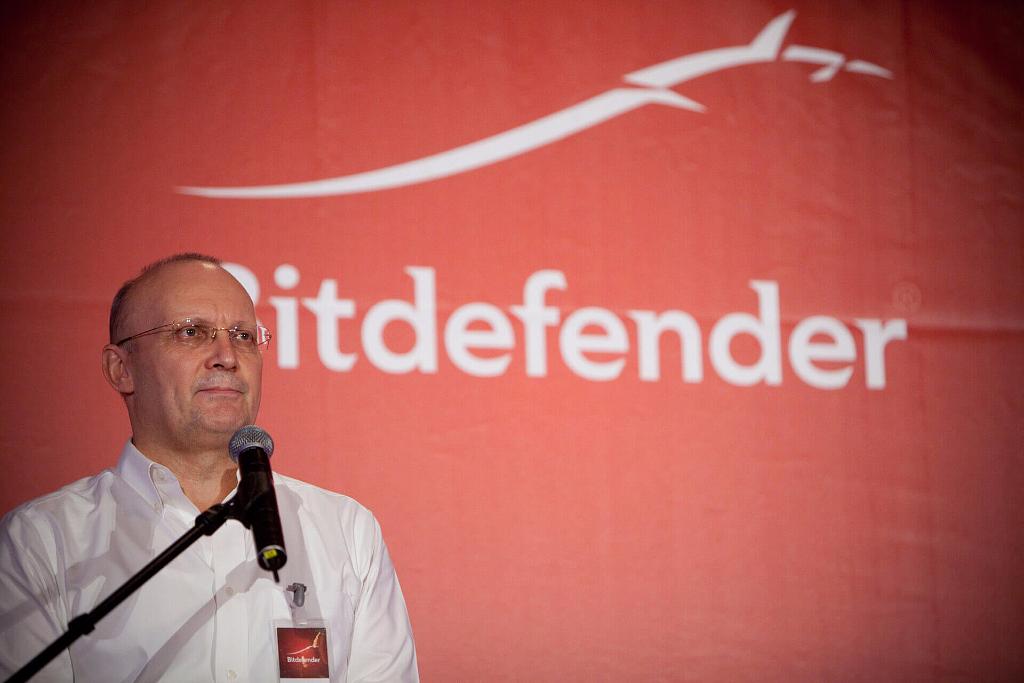 London-based private equity fund Vitruvian Partners has bought a 30% stake in Romanian cybersecurity group Bitdefender from local investment fund Axxess Capital. The deal has set a valuation of USD 600 million for the Romanian IT group, which serves over 500 million clients worldwide.
Vitruvian Partners thus became the second-biggest shareholder in Bitdefender. Romanian entrepreneurs Florin and Mariuca Talpes, the group's founders, continue to hold the majority stake in the company. A group of private investors hold a minority stake.
"This transaction demonstrates the rapid growth and scale of our business as we are now valued at over USD 600 million," said Florin Talpes, Bitdefender Founder and CEO.
"Vitruvian's extensive experience investing in high growth technology companies endorses our strategy for international growth and in particular the significant investment we are making in building our Enterprise Solutions offering and our presence in the United States," he added.
Bitdefender has scaled up its international operations significantly over the past few years, in particular driven by corporate customers addressed by its Enterprise Solutions headquarters in Santa Clara, California. As a result, more than 40% of sales are currently generated in the US, which continues to be the company's fastest growing region.
Globally, Bitdefender employs 1,300 staff across nine offices, supporting customers in over 150 countries and a network of more than 7,000 reseller partners. Half of the employees are involved in R&D, which has allowed the company to bring new solutions to the market.
The company has recently been recognized for its advances within artificial intelligence, enabling zero-day detection of the Wannacry ransomware attack and EternalBlue exploits.
Vitruvian is an independent pan European private equity firm which invests mainly in fast-growing technology companies. Vitruvian helps portfolio companies scale their operations by providing an operational support system and assistance with strategic initiatives including acquisitions. Its investments to date include global market leaders in their field such as Just Eat, FarFetch, Skyscanner, Snow Software, CRF Health, Trustpilot, Voxbone, Callcredit, Ebury and others. Vitruvian Partners raised EUR 2.4 billion in June for its third investment fund.
Bitdefender moves production from China to Northern Romania
Vitruvian Partners may buy 25% stake in Romanian group BitDefender
Normal