Romania travel: Experiences to consider this summer holiday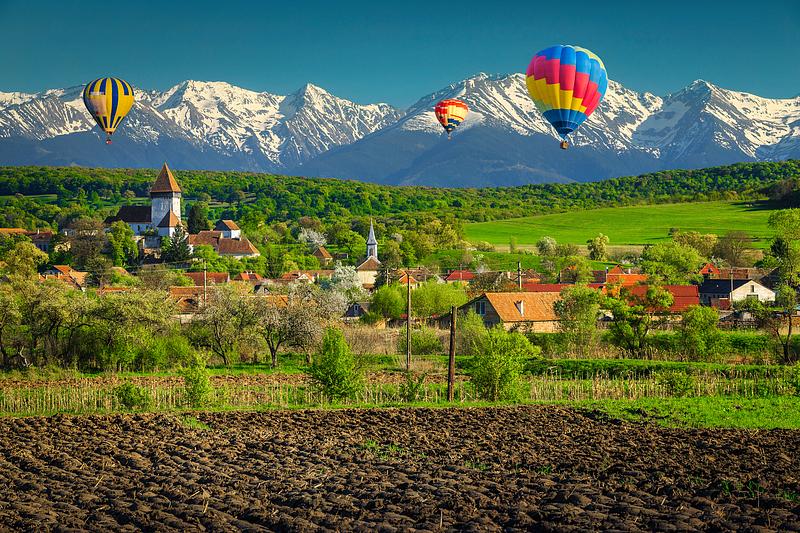 The summer holiday can be an opportunity to get acquainted with various crafts, learn about local traditions or do some wildlife watching. We outline below some of the leisure options available.

Astra Museum, the open-air ethnographic museum located 4 km away from Sibiu, holds a range of workshops aimed at getting the public acquainted with traditional crafts and customs. Several recent ones allowed participants to mow in a section of the museum.
The workshop, part of the institution's program dedicated to gardening and landscape, started early in the morning (7:00), in keeping with the traditional practice. Those attending the workshop could also learn more about the techniques used to prepare the scythe and how mowing was done in the past. As part of the same program, the museum organized last fall a Crop Day, an event that included gastronomy workshops, where participants could see the preparation process and sample several products such as the vegetable spread zacuscă or the plum jam.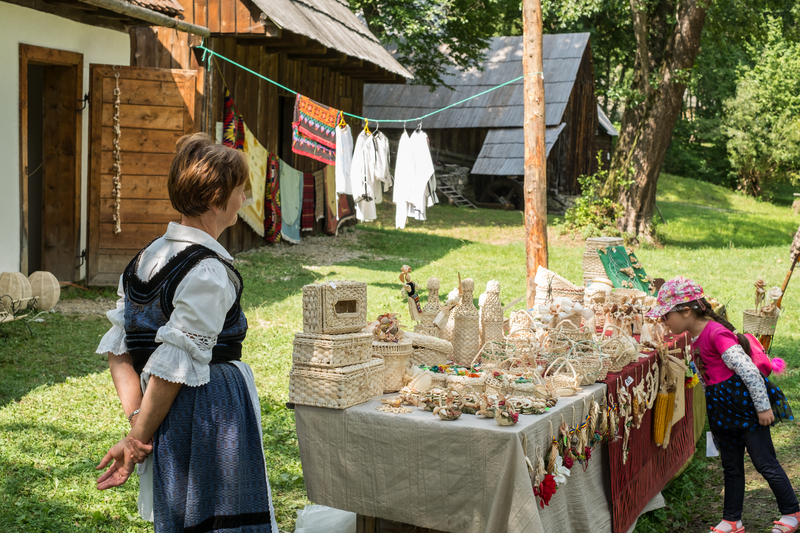 Another event, held on the week ending on July 25, invited the public to see potters from Romania, Hungary, and the Republic of Moldova practicing their craft and attend workshops, designed for both children and grownups, on clay modeling and ceramic decoration. Traditional Romania, Hungarian, and Moldovan dishes were also be prepared on site, and those present will get a chance to taste them.
Astra announced at the beginning of the year plans to turn a historic house in Sibiu into a crafts center, which will hold crafts workshops as well as a gallery retailing artisan items. Until it opens, updates about the upcoming events at the museum are posted here.
Numerous workshops focused on traditional crafts can be found at Satul Meșteșugurilor (The Village of Crafts) in Comana, about an hour's drive south of Bucharest. Visitors can try a range of activities here from rush weaving and woodwork to ceramics modeling, loom weaving, or bookbinding. More details are available here.
Glamping options multiplied in the country in recent years with the growing interest in holidays spent in quiet locations, away from the crowds, and as close to nature as possible. Now, an urban glamping facility in Brașov offers accommodation in covered cart wagons, in addition to tents. Dragonfly Garden is located inside an orchard, allowing guests to enjoy a green oasis in the middle of a city filled with tourist sites. The wagons come with bunker beds, storage spaces, a terrace with hammocks, and more. More about the glamping options in the country here.
There are several wildlife watching and birdwatching options in Romania, as we outline here and here, allowing visitors to see species such as the brown bear, the fox, deer, chamois, or the European bison.
The bison disappeared from Romania some 200 years ago, but following several reintroduction initiatives, more than 100 bison roam free in the country in the Vânători Neamț Nature Park, Făgăraș Mountains, and Țarcu Mountains. The European bison is considered a keystone species, with a large impact on the landscape, allowing many other species of flora and fauna to thrive through their grazing, browsing and other interactions with their habitat.
Vânători Neamţ Natural Park, where visitors can hike through the old forests, is also home to the brown bear, the wild cat, or the Carpathian stag. More about the park here.
In the Făgăraș Mountains, Conservation Carpathia Foundation (FCC), which introduced the bison into its area of activity, also maintains several hides, where visitors can try wildlife watching, take guided hikes through ancient forests, or spend a night at the hide. More details here.
Armeniș, the commune in Țarcu Mountains, where Rewilding Europe and WWF Romania have been working to reintroduce the bison back to the Southern Carpathians, is where a visitor center educates people on bison ecology and trophic chains and sells locally produced handicrafts and souvenirs. Last year, WWF started working on WeWilder, a rural hub with co-working and living spaces that aims to be a meeting place for freelancers, company teams, artists, entrepreneurs, and locals.
One option for spectacular views is a hot air balloon ride. Hot Air Balloon Parade will hold its 2021 edition between September 23 and September 25 at Câmpu Cetătii, a village of the Eremitu commune in Mureș county. It is located some 15 kilometers away from Sovata and 38 kilometers away from Târgu Mureș. Outside of the parade, details about booking a balloon flight are available on the event's website here.
Elsewhere, hot air balloon flights can be booked out of Timișoara from Balloony, which offer sixty-minute flights two times a day: in the morning, at sunrise, and in the evening, at sunset. More details are available here.
Close to Sibiu, the Transilvania Balloon Fiesta is scheduled between August 26 and August 29. The program includes a high-altitude party, a free flight in formation in the evening with those who want to participate in the flight and fail to reach the sky party, and bungee jumping from the hot air balloon and parachute jumps. More details are available here.
(Photo: Janos Gaspar | Dreamstime.com)
simona@romania-insider.com
Normal