Romania travel: Five Instagrammable cities to visit this summer
We all love to take pictures when travelling, keep memories of the beautiful places we visit or the special experiences we live. And more often than not, the best photos get uploaded on social media to impress or inspire our virtual friends. With its exceptional natural landscapes or man-made attractions, Romania is an excellent option for travel photography. Below we've selected five of the most Instagrammable cities in the country to add to your travel list this summer (or any other season).
Iasi
A former capital of Moldova and a cultural, educational and artistic hotspot of today's Romania, Iasi is definitely worth a visit. In summer or any other season of your choice. Just take a simple, long walk on the city's streets, and you will most surely end up taking lots of pictures to share with your social media friends and followers.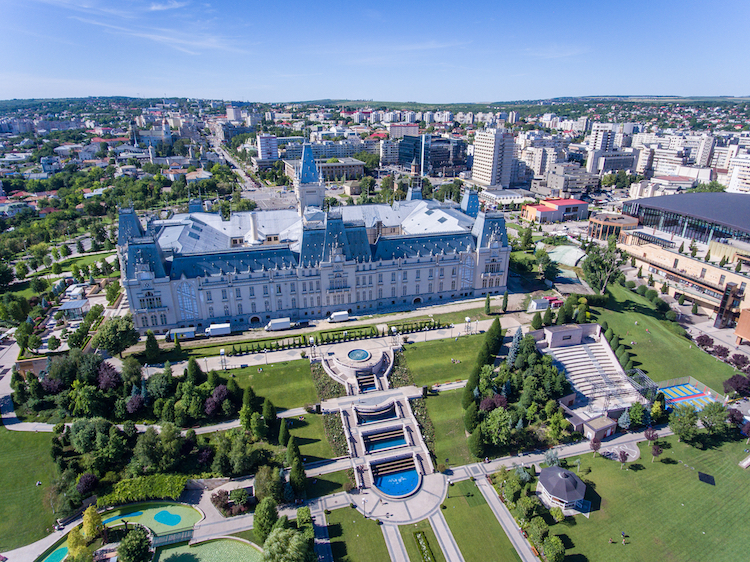 Iasi is home to a large number of old buildings with impressive architecture and many stories to tell. Probably the most famous is the neo-Gothic Palace of Culture, located right in the centre of the city, but the Roznovanu Palace, the National Theater or the many museums, churches and monasteries are also worth a visit. Just make sure that your camera or phone are fully charged.
The list of Instagrammable spots also includes Unirii Square, the Copou Park and the Botanical Garden, the Golia Monastery (with its tower that offers fantastic views), or Esplanada Elisabeta (also known as Râpa Galbenă) at the bottom of Coupou Hill.
Iasi is located in the region of Moldova, eastern Romania. You can get there by car (it's about a seven-hour drive from Bucharest), train, or plane (the closest airport is the Iasi International Airport).
Alba Iulia
Alba Iulia also has a special place in local history, mainly because the Great Union was sealed here in 1918. It is also one of the oldest settlements in Romania. In other words, a charming city that can inspire visitors for some unique shots.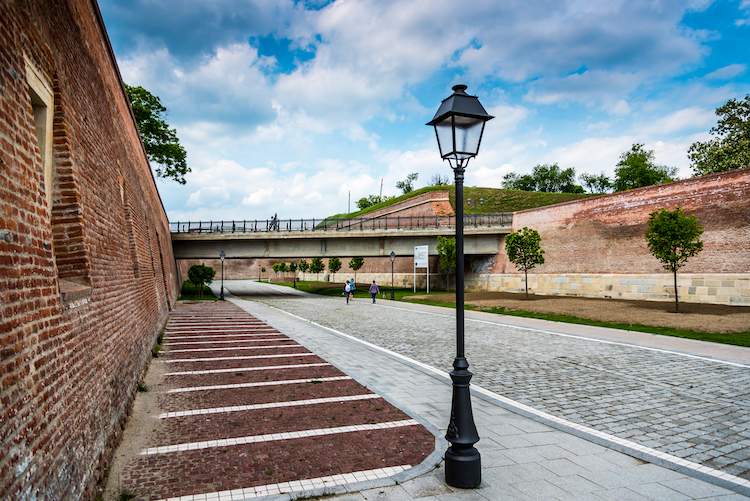 The main attraction is the 18th-century Alba Carolina Citadel. A trip through the star-shaped fortress is a trip back in time, with plenty of spots to photograph and stories and secrets to discover. It's definitely a "must-include-in-my-holiday" destination, so don't hesitate to add it to your travel itinerary. And maybe book an entire day for your tour of the fortress.
Alba Iulia is situated in the historical region of Transylvania, about 350 km from Bucharest. You can get there by car, train, or plane (the closest airports are Sibiu International Airport, the Cluj International Airport, and the Targu Mures International Airport).
Sighisoara
Also located in the famous region of Transylvania, Sighisoara is known as one of the most beautiful and well preserved inhabited citadels of Europe. Its historic centre, which deserves more than a single photo, has been included on the UNESCO World Heritage list as a "fine example of a small, fortified medieval town which played an important strategic and commercial role on the fringes of central Europe for several centuries."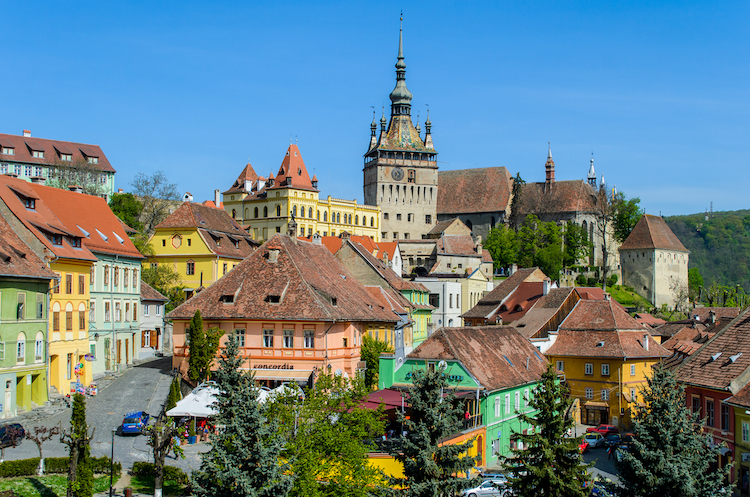 With old, cobbled streets winding through the old town, this place is perfect for colourful pictures that for sure will trigger reactions from your followers on Instagram or your friends on Facebook. Probably the best spot for photos is the Clock Tower (go up to the top for a breathtaking view of the town), but make sure also to add the Scholars' Stairs and the Church on the Hill to your list.
Sighisoara is located about 300 km north of Bucharest and can be reached by car, train, and plane (the closest airports are Sibiu and Targu Mures).
Sibiu
Sibiu is the kind of city that steals your heart. It attracts large numbers of visitors every year, being often promoted as a top travel destination in Romania. This year, for example, it ranked fifth in the European Best Destinations competition.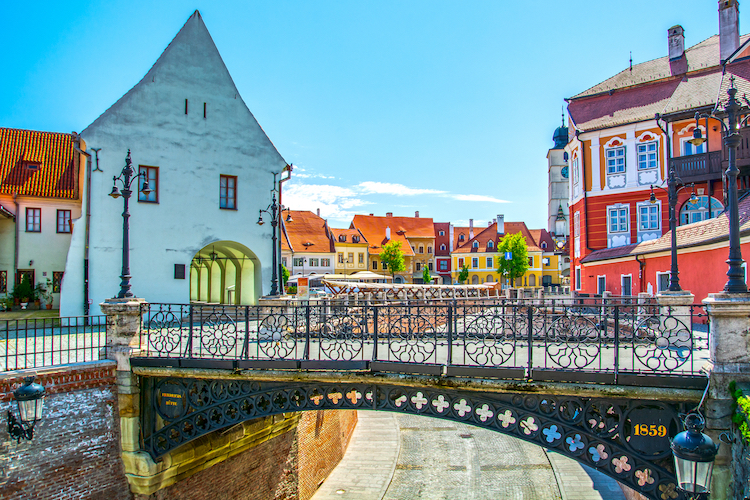 With its medieval charm, towers, narrow passages, colourful houses, and fortified churches, Sibiu is a great place for photos that you just have to share on social media. Probably the best spot for taking pictures is the Council Tower, but the entire historic centre is worth a visit. 
Don't miss the Bridge of Lies - the kind of place that also has fascinating stories to share with your Instagram photos. One of the legends says, for example, that if a person tells a lie while on it, the bridge will collapse.
And, of course, take a photo or two of the city's famous "houses with eyes." The "eyes" watching the visitors and locals alike from the houses' roofs have become a real trademark of Sibiu and one of the city's main attractions.
Sibiu is located in central Romania, not far from Alba Iulia or Sighisoara. It can also be reached by car or train, as well as by plane.
Cluj-Napoca
Located in northwestern Romania, Cluj-Napoca is nicknamed the "heart of Transylvania" or the "unofficial capital of Transylvania." It is, for sure, one of Romania's most important cultural, academic and business hubs, but also a city with a rich tourist offer.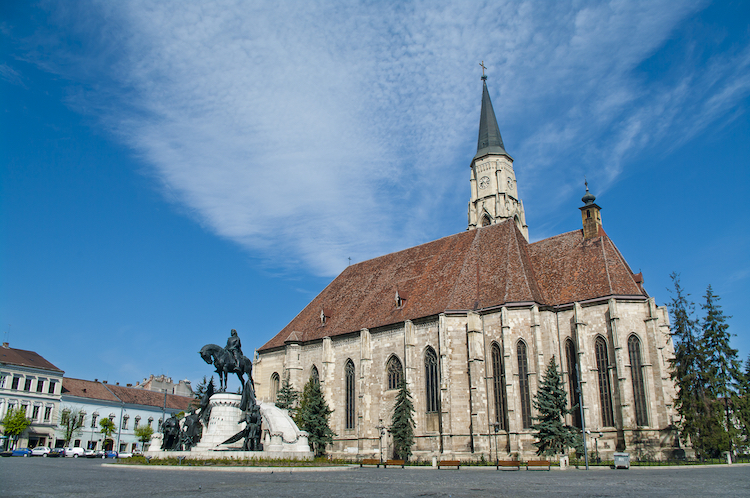 With a rich history, the city is home to an impressive collection of museums, monasteries and churches, some of them located right in central Unirii Square - a must-visit spot for pictures from Cluj-Napoca. You just can't miss the Saint Michael's Church and the equestrian statue of Matthias Corvinus in front of it. Smaller streets around Unirii Square can also take you to splendid inner gardens of old houses and isolated churches.
The city also hosts one of the most beautiful botanical gardens in Romania - an ideal place for pictures of unique flowers or trees. And maybe you'd also want to share with your virtual friends a photo or two from the first smart street in Romania (a good photo caption that will most likely boost your engagement rate on Instagram).
Tourists from Bucharest, for example, have to drive about 7 hours to get to Cluj-Napoca. However, the Transylvanian city can also be reached by train and, the fastest option, by plane.
newsroom@romania-insider.com
(Opening photo: Hongqi Zhang (aka Michael Zhang)/Dreamstime.com)
Normal