Post-lockdown travel: Camping & glamping destinations for outdoor vacations in Romania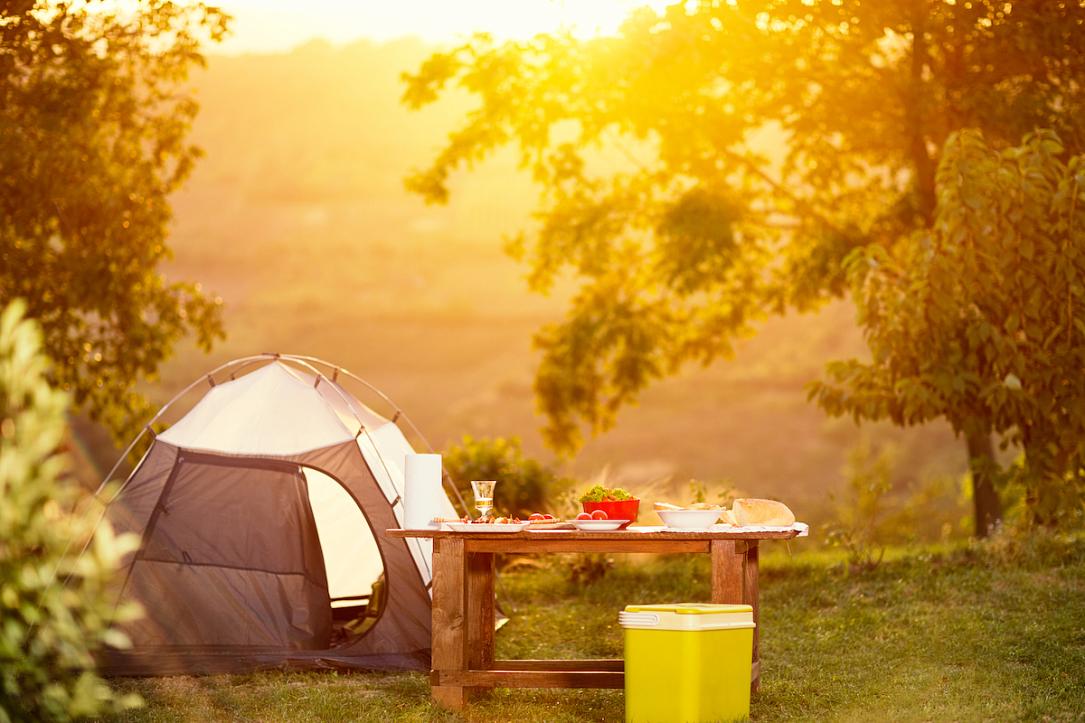 The lockdown imposed by the authorities amid the coronavirus pandemic has made traveling impossible in the last weeks. But now that people can start making vacation plans again, we've selected below a few destinations in Romania to try if you want to avoid crowded places and spend some time in nature. 
Vacations will be different this year, as people still have to respect the social distancing rules to avoid spreading the new coronavirus. But many are eager to go on a mini-break or a more extended holiday, especially after the stay-at-home orders kept them indoors for weeks. And spending time in nature, away from crowded tourist spots, seems to be the best idea for the upcoming months. Below is a list of mountain or seaside destinations in Romania to go camping (or glamping) once the travel restrictions are lifted.
___STEADY_PAYWALL___
Babou Maramures is a rural campsite and hostel in Breb, a beautiful village in Maramures county, in northern Romania. It is the initiative of a Dutch couple who moved to Romania 10 years ago. They bought an old house here, in the small village at the foot of the Gutai Mountains, and transformed into a special place for nature lovers who also want to discover Romanian village life.
The campsite, which will open again on May 21, is arranged in the garden behind the house. It offers around 6,000 sqm of land for tents and campers.
Getting here is possible both by car and train (but from the train station tourists need to take a (mini)bus to Breb and walk for about 40 minutes to Babou). Further details are available here.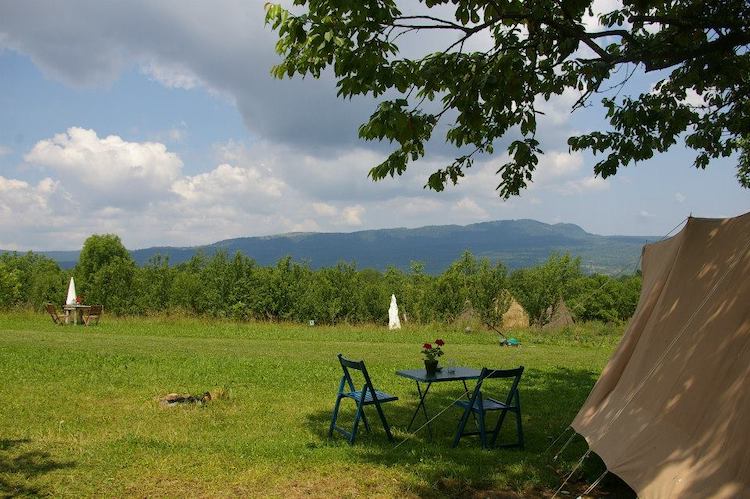 Tara Nomada is also a rural campsite and hostel where visitors can relax and reconnect with nature in the fantastic Apuseni Mountains. Similar to the first destination in our list, this location is the initiative of a Dutch couple charmed by the beautiful natural landscapes in Romania. The camping site is suitable for both tents and small camper caravans. Campers can make use of the toilets, warm showers, and washing up facilities in the hostel.  
Tara Nomada is located in the village of Runc, in Alba county, at just over an hour by car from Cluj-Napoca Airport. Find out more here.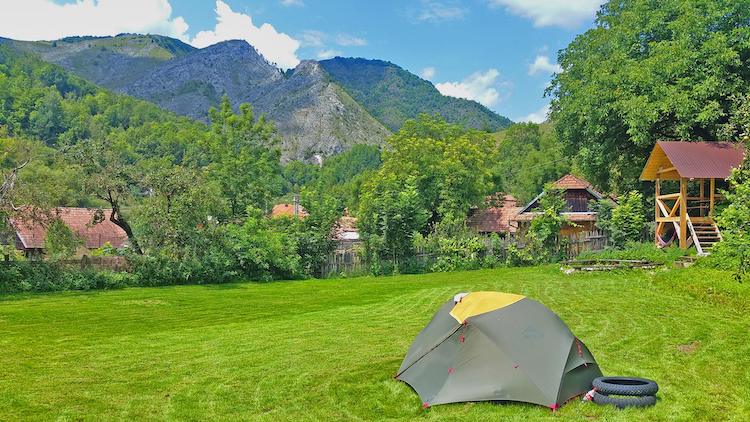 At Camping Fain tourists can sleep in comfortable beds in the tents already installed on-site, or they can bring their tents. There is also a tavern where travelers can get information on ways to explore the area or enjoy their morning coffee.
This campsite is yet another perfect place for nature lovers, offering them the possibility to breathe the fresh mountain air away from the city noise. It is located in the village of Salard in Lunca Bradului commune, in Mures county, right in the middle of a forest. Further details here.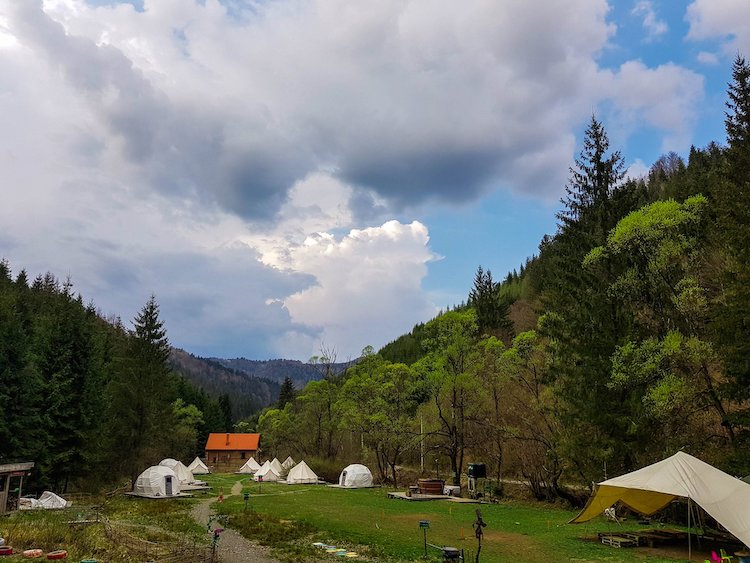 Camping Valea Iarului combines traditional camping with the comfort of hotel rooms. Located at the foothills of the Retezat Mountains, the location offers accommodation in tents furnished to the standards of a hotel room, with each tent having three beds and a small open-air terrace. The accommodation price covers access to showers and toilets, a barbecue area, and food storage spaces.
Camping Valea Iarului is 29 kilometers from the city of Uricani, in Hunedoara county, and the location can be accessed by car. Find out more here.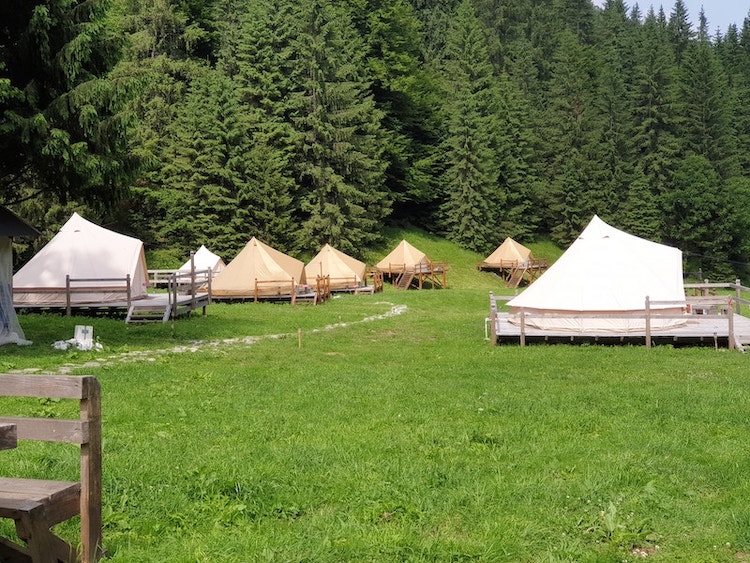 Similar glamping places have started to pop up in many places across Romania. One of them is Sunrise Glamping Retreat, north of Curtea de Arges, located close to the famous 7C national road, also known as Transfagarasan. The site has seven tents with a total capacity of 24 people. There's also a guesthouse on the premises, that can host 10 people. More details here.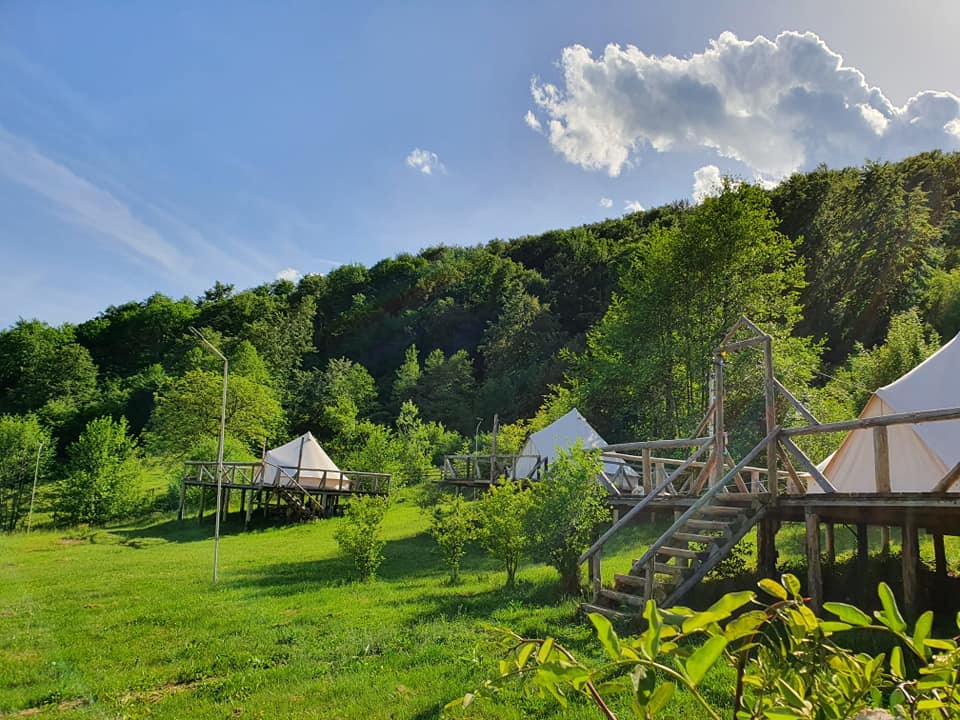 Those who want to try glamping (or are already fans) should also check Wegloo. Here, tourists get to spend the night in an igloo-like tent while enjoying the comfort of a hotel room in the middle of nature. Plus, the list of services and facilities includes an inflatable jacuzzi and a bathroom with shower, fireplace, terrace, free Wi-Fi and TV with Netflix subscription.
Wegloo is located close to the Sorica ski slope in Azuga mountain resort, in Prahova Valley. Further details are available here.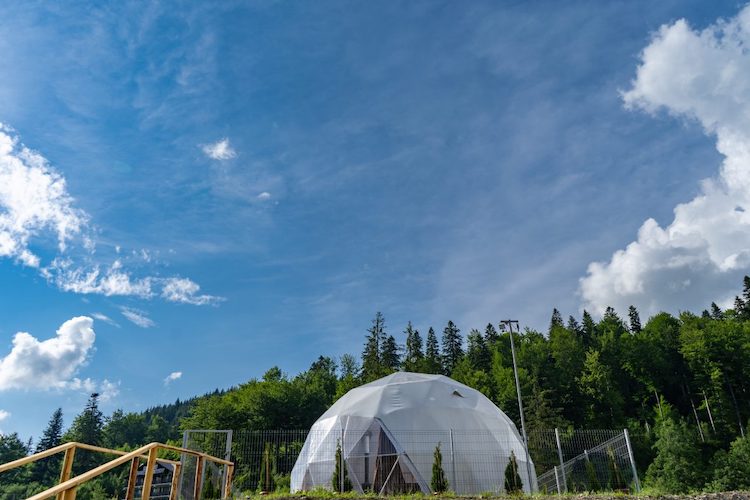 For those seeking both comfort and adventure, Green Camp is the place. This is a glamping retreat in the Nehoiu mountains in Buzau county. Green Camp offers both comfortable tents and activities in nature, such as rafting, power rafting, kayaking, and walks. The site is located in Gura Teghii comune, close to national road 1D, which connects Buzau to Brasov. More details here.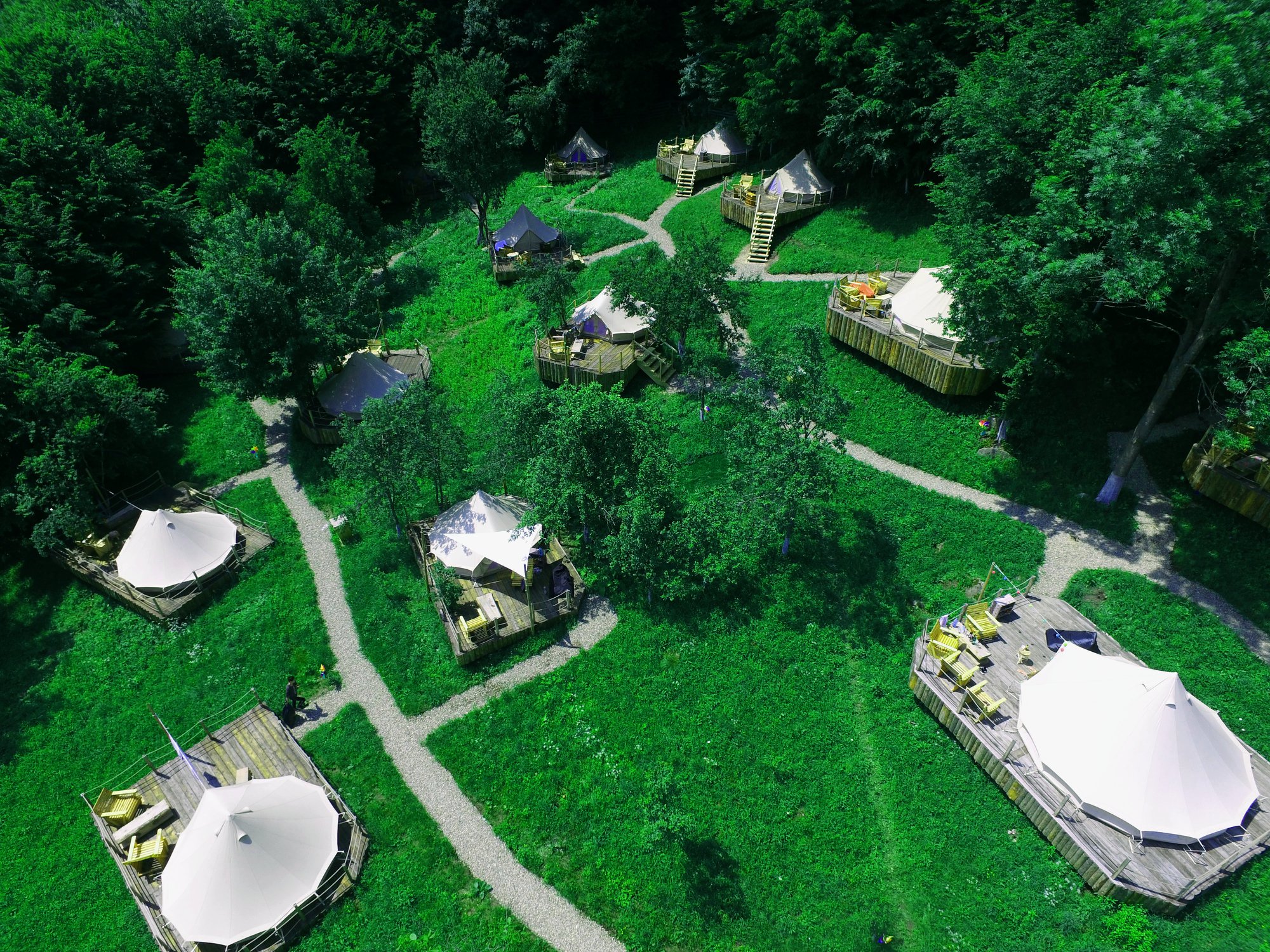 While glamping in remote places seems like the natural choice, few would expect to find a glamping site in the heart of a city. Still, the Dragonfly Gardens in Brasov prove that you can have both. The site has four fully equipped bell tents located in a green urban oasis close to the forest and a 5-minute drive to the city's main square. More about this place here.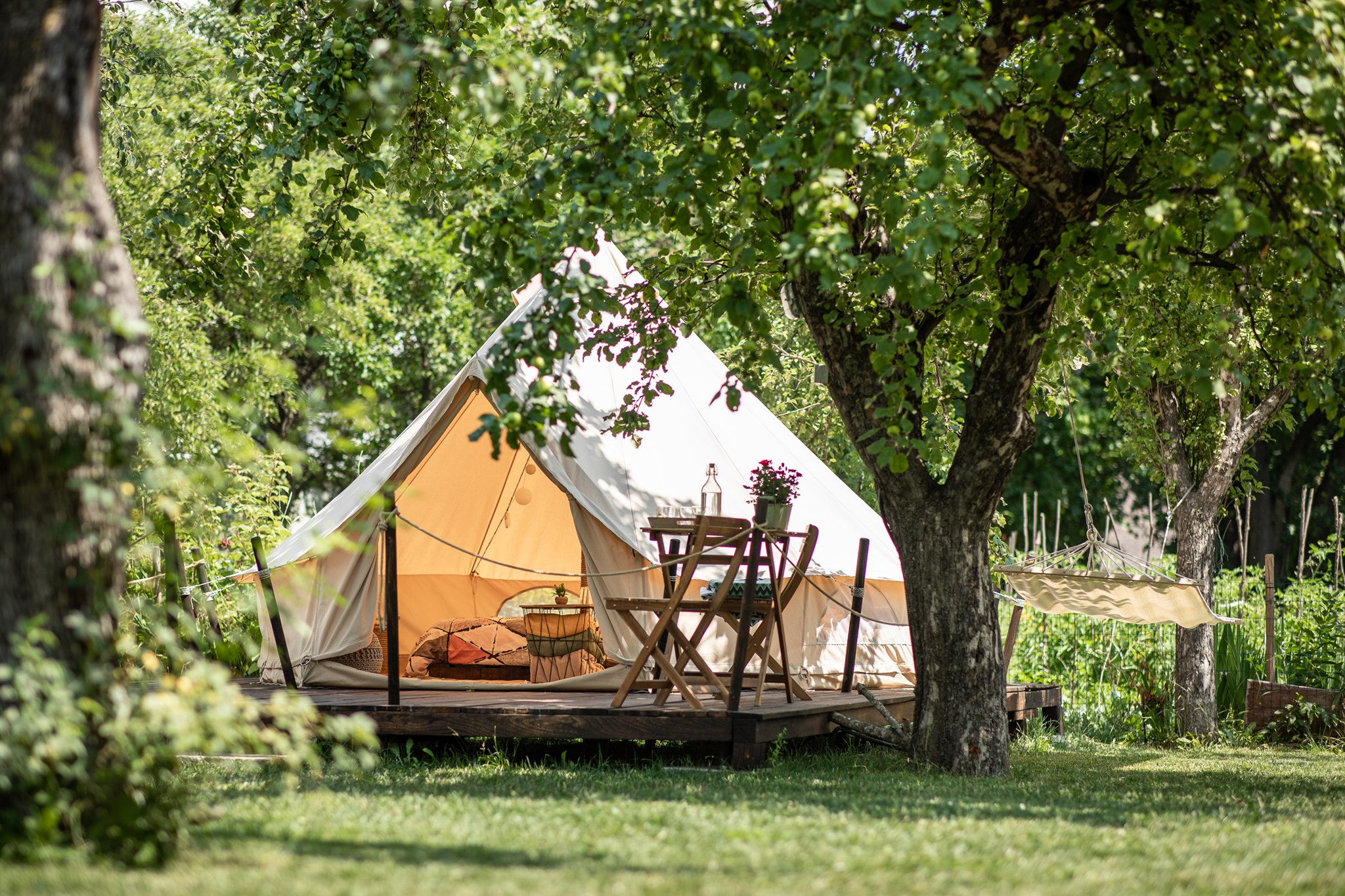 Those who prefer the seaside can try Casa Blanca at the Romanian seaside. The complex includes 12 bungalows built right on the beach, each of them with its own terrace, bathroom, small cooking area, and bedroom. All cottages have air conditioning, Wi-Fi, cable TV, hairdryer, and bathroom cosmetics.
Casa Blanca is located in the north of Olimp resort, on Copahavana beach. Tourists have to drive on a 1.2-km dirt road to access the complex. More details here.
Discovering (or re-discovering) the wilderness of the Danube Delta may also be a good idea for this summer vacation. And those who want to add the camping experience to their Delta adventure can try Green Dolphin Camping in Sfantu Gheorghe. The complex offers 55 wooden cottages (bungalows) plus camping facilities for about 500 tents. Each bungalow has its private entrance, a small patio, and is furnished with two beds.
Access to the property is made exclusively by boat. Find out more here.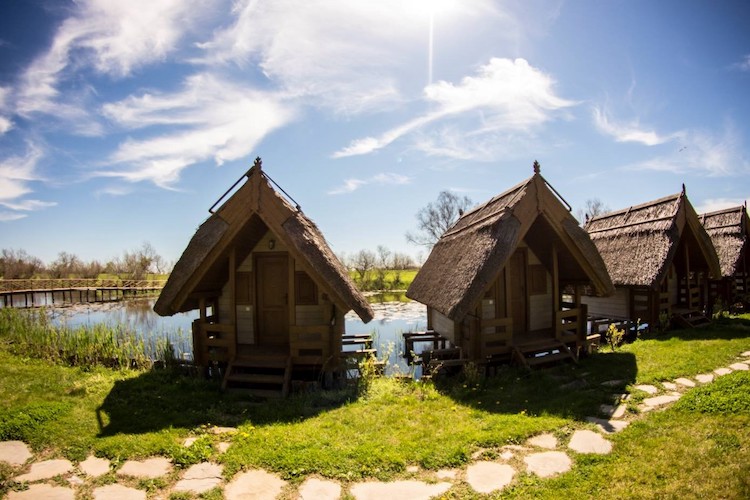 The Egreta Complex is quite a spectacular place in Romania. This lake resort awaits tourists with 15 wooden bungalows suspended on pillars on the Danube River, which are connected to the Romanian bank of the river by a long pontoon bridge. Each cottage has a bedroom, a living room, bathroom with shower, a wardrobe, a terrace, and many other facilities such as Wi-Fi and cable TV.
The complex is located in Berzasca, in Caras-Severin county, in the amazing Danube Gorge. More details here.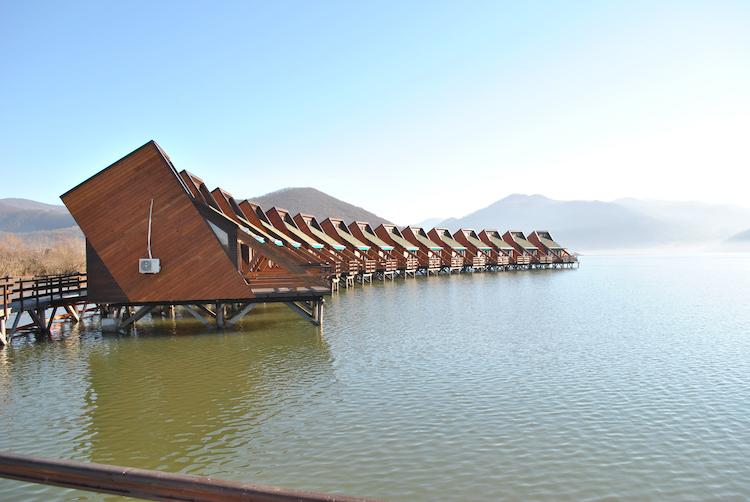 Contact the location before planning a vacation, as some may reopen later than others or they may change some things to respect the social distancing rules. 

newsroom@romania-insider.com

(Opening photo: 

ID 87882129 © Igor Mojzes/Dreamstime.com)

-->

Normal

-->