Romania's ruling party asks for investigation on possible external financing of August 10 protest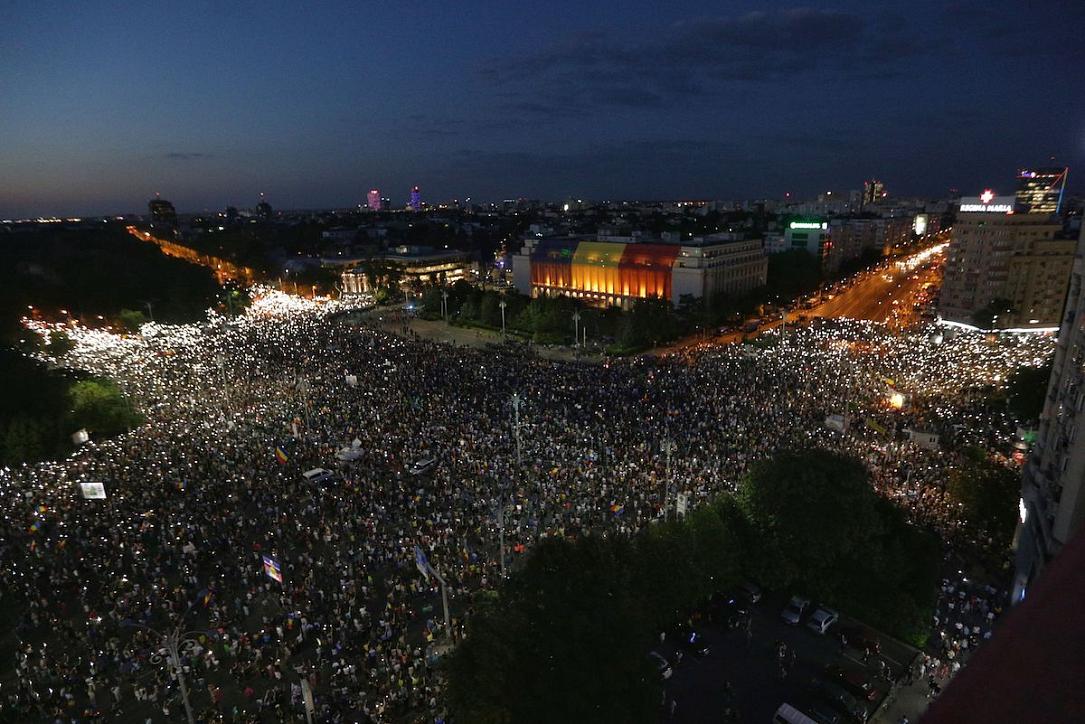 Romania's ruling party – the Social Democratic Party (PSD) – has asked the state authorities to urgently investigate alleged information about the possible external financing of the August 10 anti-government protest in Bucharest.
The investigation should also focus on alleged premediated acts that may have led to the violent incidents in Victoriei Square.
According to PSD, information that appeared in local media "contains sound clues about subversive actions aimed at making national security and the Romanian state's authority more vulnerable." The ruling party also says that Romanians and especially the people who participated to these protests in good faith have the right to know the truth behind the protests, who are the people who manipulate the public and who pays for them.
The statement came after PSD leader Liviu Dragnea said on Monday evening at Antena 3 that proof would merge this week that the August 10 protest was an attempted coup financed from abroad. On Tuesday, Antena 3 and local website Luju.ro, which promote the ruling party's agenda, presented a recording of an alleged former member of the #Rezist anti-government movement, whose identity was not revealed, who spoke about how the protests were financed and prepared.
The Parliament is expected to vote on Wednesday on a simple motion against interior minister Carmen Dan related to the riot police's brutal intervention against protesters in Victoriei Square on August 10. The motion was filed by the opposition's MPs, who accused Carmen Dan of being directly responsible for the hundreds of peaceful protesters, journalists and even foreign tourists who were gassed and beaten for no reason by the gendarmes.
Last week, Bucharest mayor Gabriela Firea, an important PSD member, also asked for Carmen Dan's resignation but the party's Executive Committee rejected her request. PSD leader Liviu Dragnea said on Monday evening that, from his point of view, Carmen Dan has no reason to resign as the gendarmes' intervention was legal and justified.
Romanian civic groups buy ad space at Geneva Airport to run video of August 10 incidents
editor@romania-insider.com
(photo source: Inquam Photos / Octav Ganea)
Normal