Protesters walk 450 km to Bucharest to join big protest next week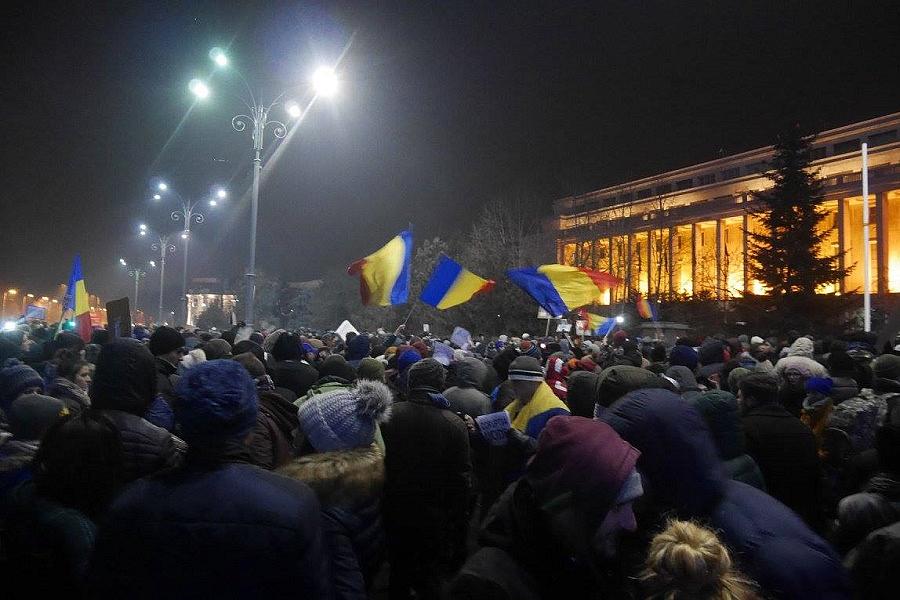 A few protesters from Cluj-Napoca, a city located 450 km away from Bucharest, have decided to walk all the way to the Romanian capital, where they will join the massive protest announced for January 20.
Their long journey began on Wednesday, January 10. The group also includes a Frenchman and a blind person. Three more visually impaired people are to join the long march on the way, as well as other protesters.
The 11-day journey is to follow the route Turda-Targu Mures-Sighisoara-Brasov-Ploiesti-Bucharest. The initiator of the so-called March for Hope (Marsul Sperantei) is a resident of Cluj-Napoca, Sorin Bobis. His older son has also joined the long walk to Bucharest, local News.ro reported.
"We don't want changes to the justice laws! Down with the communists! Freedom! The Revolution continues! We don't want to emigrate for the second time! We don't even want to emigrate for the first time!," reads the presentation of the Facebook event especially created for this long march.
Protesters from across the country are to participate in a big protest planned for January 20, according to a Facebook event created for this demonstration. The organizers have urged those in Bucharest to offer accommodation to protesters coming from outside the capital. There is also a link to a special page where protesters can find or post offers for accommodation or transport.
The protesters are mainly unhappy with the changes the ruling coalition is trying to make to the justice laws. Some of these new laws already passed the Parliament vote, and are now in the hands of President Klaus Iohannis. Next, the Parliament is to discuss and vote on some controversial changes to the Penal Code.
Last year's protests in Romania against the ruling coalition's initiative to change the justice laws and criminal code have made most headlines and have raised the highest interest among Romania-Insider.com readers in 2017.
Top U.S. papers write about democracy challenges in Romania
Irina Marica, irina.marica@romania-insider.com
Normal