Almost 70 people hurt in Friday's protest in Bucharest asked for medical certificates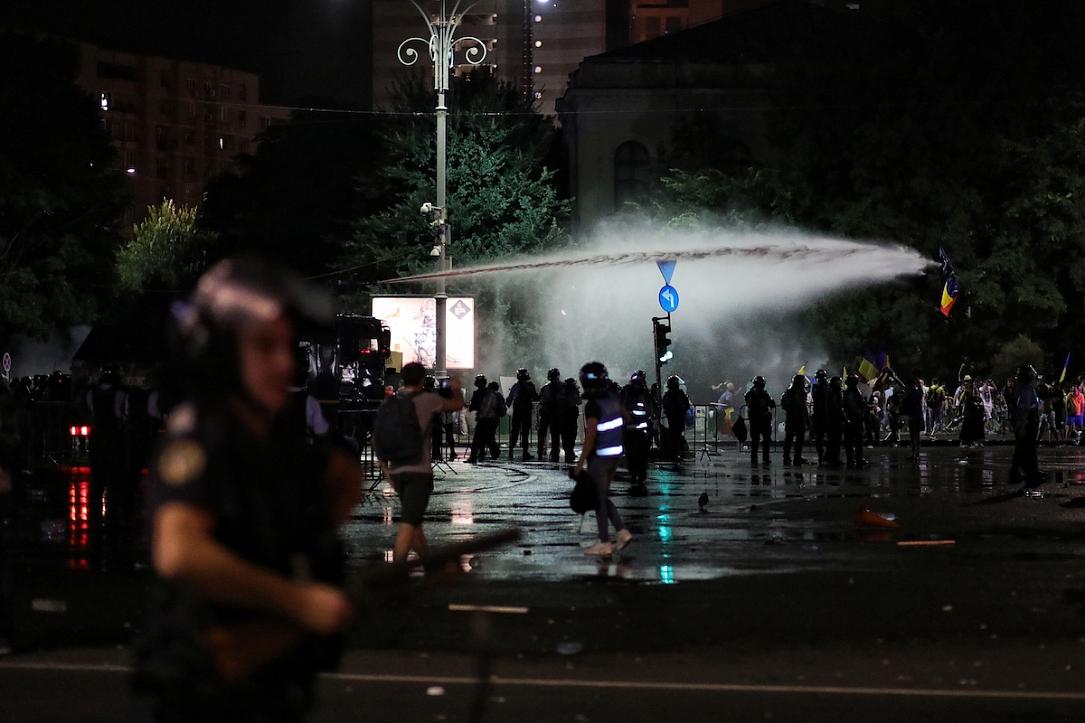 Some 68 people that were hurt during the protests on Friday, August 10, in Bucharest went to the National Institute of Forensic Medicine – INML on Monday to get medical certificates that show they were injured, local Hotnews.ro reported.
These medical certificates can be used later as evidence in court actions, if the injured protesters decide to press charges against the riot police, which intervened brutally against all protesters to calm down a few violent ones.
Some 400 people were reportedly hurt or felt sick due to the riot police intervention, which included throwing tear gas at the crowd, spraying the protesters with a water cannon as well as beating dozens of people, many of whom were peaceful. Footage of the incidents became viral in social media and the military prosecutors started an investigation on these incidents. The prosecutors will hear both protesters and gendarmes as part of this investigation. Meanwhile, a spokesman for the Romanian Gendarmerie said the images do not honor the institution.
Human rights organization Amnesty International asked for "prompt, thorough, independent and impartial investigations by civilian authorities" into the allegations of unnecessary and excessive use of force by the gendarmerie against participants at the protest in Bucharest on August 10, and bring all those suspected of criminal responsibility to justice in fair trials.
"Amnesty International is deeply concerned about the allegations of the indiscriminate use of chemical irritants while dispersing the demonstration and the announcement of the authorities that the investigation would be conducted by the Military Tribunal," reads a statement from the organization.
Media: Israeli tourists beaten for no reason by riot police during protest in Bucharest
Austrian cameraman beat by riot police during Bucharest protest
People injured during violent protest in Bucharest file criminal complaints against riot police
Diaspora protest in Bucharest ends with violent intervention of the riot police
editor@romania-insider.com
(photo source: Inquam Photos/Adel Al Haddad)
Normal