People injured during violent protest in Bucharest file criminal complaints against riot police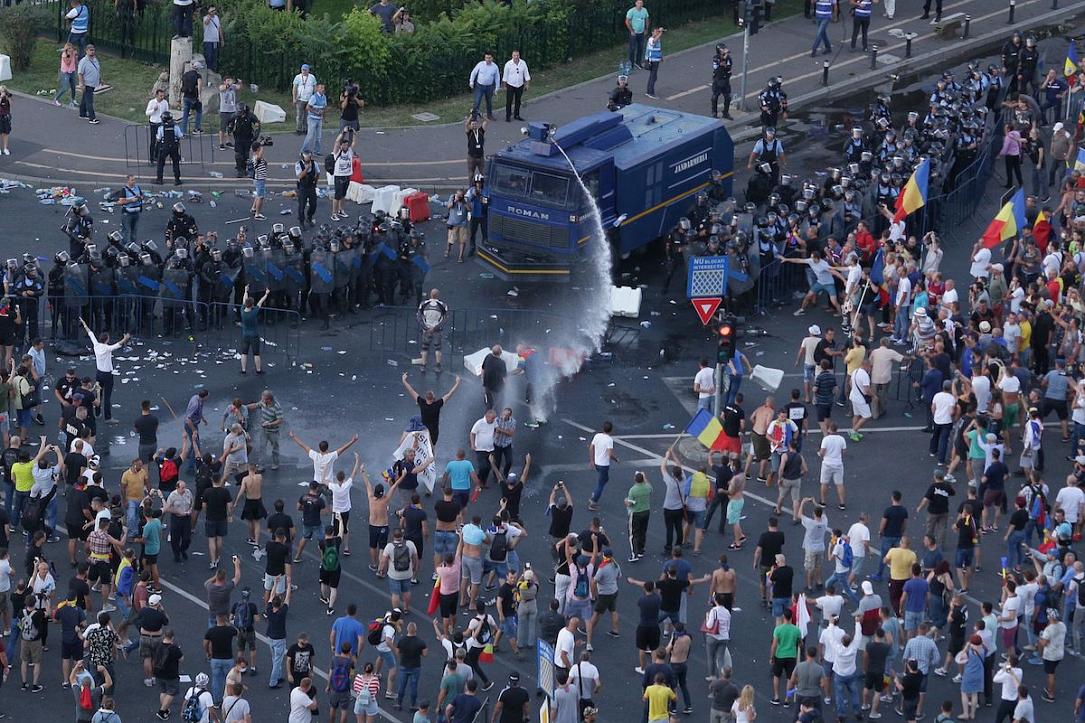 More than 400 people were injured on Friday, August 10, during the anti-government protest in Bucharest, when the riot police used tear gas and water cannons against the crowd. So far, 33 of those injured during the Friday protest filed criminal complaints against the riot police, according to local Digi24.
The military prosecutors are checking whether the gendarmes who intervened in the protest are guilty of abuse of service and abusive behavior. They have been looking at footage captured by other protesters and posted on social media, as well as images filmed by journalists and televisions. Also, they invited those who participated in the protest and got injured during the violent clashes to come to the Military Prosecutor's Office and provide information about what happened.
Former technocrat prime minister Dacian Ciolos announced he would also file criminal complaints against those he considers responsible for the fact that many protesters were injured during the Friday protest in Bucharest. The complaints will be made against interior minister Carmen Dan, Bucharest prefect Speranţa Clişeru, and the head of the Gendarmerie, local Adevarul reported. Ciolos said they have to clarify why the riot police intervened so violently.
Interior minister Carmen Dan said on Saturday, August 11, that the Gendarmerie acted according to the law during Friday night's protest.
https://www.youtube.com/watch?v=OF4fu3BS_Vc&has_verified=1
Meanwhile, two men were held by the police following the violent protest, being charged with assault and disturbing the peace.
Austrian cameraman beat by riot police during Bucharest protest
Irina Marica, [email protected]
(photo source: Inquam Photos/Octav Ganea)
Normal