Massive anti-Govt. protest to take place in Bucharest on Friday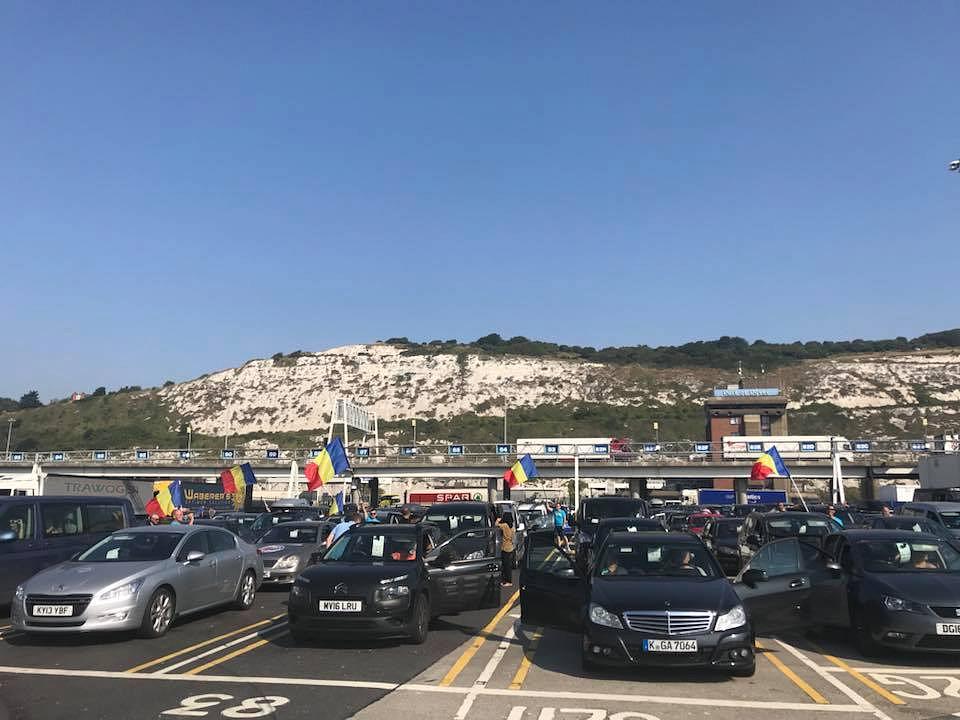 Thousands of Romanians living abroad have come to the country these days especially for an anti-gevernment protest to take place in Bucharest on Friday, August 10. Photos such as this one, which shows dozens of cars driven by Romanians lined up in Dover port, preparing for their journey to Bucharest, went viral in social media in recent days.
Hundreds of thousands of Romanians living abroad have entered the country in the last week. While some of them spend their holidays in Romania, others came mainly for the protest.
Thousands of Romanians living in the country are expected to join their compatriots in Victoriei Square to protest against the policies of the PSD-ALDE ruling coalition and against the Government led by Viorica Dancila.
What started as a call on Facebook from a small local organization has snowballed into a significant movement, especially after the scandal of the Romanian from Sweden whose license plates were confiscated by the police for displaying an obscene message against the ruling party – PSD. The obscene message has turned into one of the slogans that unites the protesters expected on Friday in front of the Romanian Government building.
The protest on Friday has no official organizer, although an obscure organization claiming to represent Romanians abroad claimed it negotiated with the Bucharest City Hall to authorize the protest. Several Facebook events have been launched for this protest and the most important of them already gathered tens of thousands of positive answers from people who say they will come to the protest. The exact starting time is not known. Protesters are expected to start gathering in the square at about 10 in the morning, but the maximum participation is expected to be reached sometime in the late afternoon or evening.
For those who can't get to Bucharest on Friday, several other protests will take place in other big cities in Romania as well as in several European cities where there are big Romanian communities.
Many of the protesters coming from abroad say they are unhappy with the government's policies and the fact that they can't live decent lives in their home country, according to local media reports and Facebook posts.
Representatives of the ruling coalition have refrained from commenting on this protest so far while PSD leader Liviu Dragnea rushed on Thursday evening to present the draft of the new pension law, which promises to double pensions in 2021 compared to 2016.
editor@romania-insider.com
(Photo source: Mario Mocan on Facebook)
Normal