Media: Israeli tourists beaten for no reason by riot police during protest in Bucharest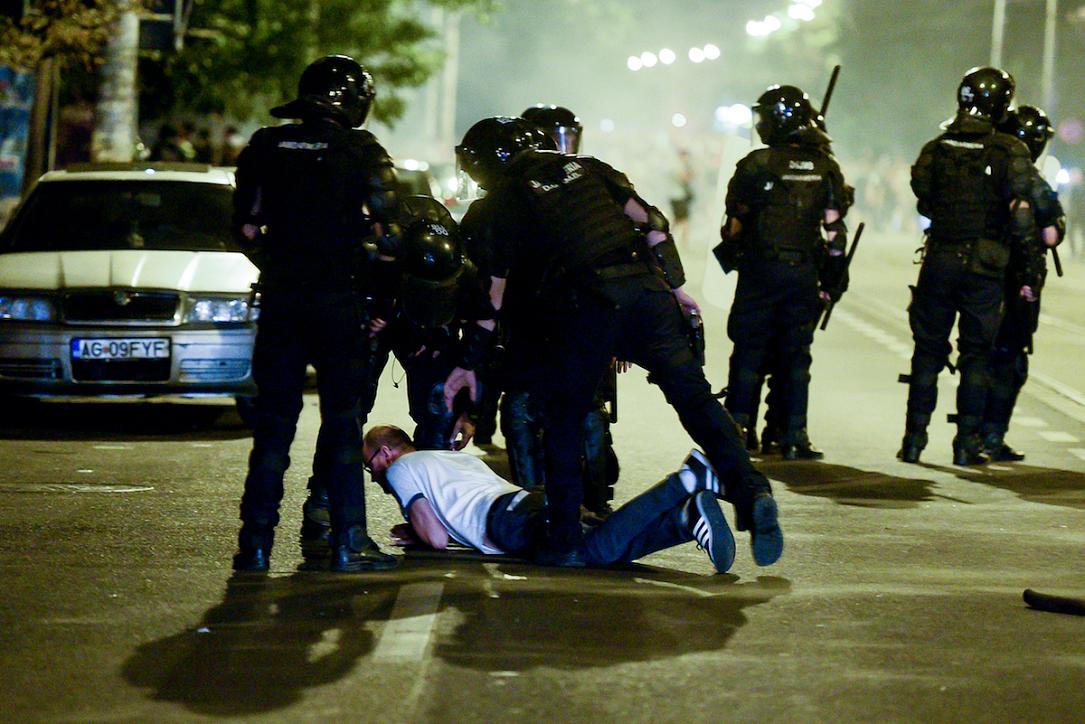 Several Israeli tourists were apparently pulled out of their cab and beaten for no reason by the Romanian riot police during the violent protests in Bucharest on Friday, August 10.
Channel 12, a TV channel in Israel reported the story of the Israeli tourists, one of whom returned to his country with scars after the beating received from the Romanian gendarmes, local G4Media.ro reports. The tourists, named Avi Sadeh, accused the gendarmes of pulling him and his friends out of the cab for no reason and beating them. Although they showed their passports and said they were tourists, having nothing to do with the protests, the riot police continued to assault them.
The Israeli Embassy in Bucharest confirmed the incident on Monday saying that four Israeli tourists were beaten by law enforcement troops on Friday. "We consider this incident unacceptable and extremely serious. The Israeli tourists that were hurt following the brutal intervention press charges against the aggressors," the Embassy said.
The incident seems to have been filmed by several people who were in the area and a video was posted on the Clublul Taximetristilor Facebook page. The recording shows how a taxi is stopped by the gendarmes and the driver and passengers are beat.
Austrian cameraman beat by riot police during Bucharest protest
People injured during violent protest in Bucharest file criminal complaints against riot police
Diaspora protest in Bucharest ends with violent intervention of the riot police
(The opening photo was taken on Friday evening, during the clashes between the riot police and protesters. However, it is not a photo of the actual incident involving the Israeli tourists. Photo source: Inquam Photos / Alberto Grosescu)
Normal