Interior minister won't resign, starts control at Romanian Police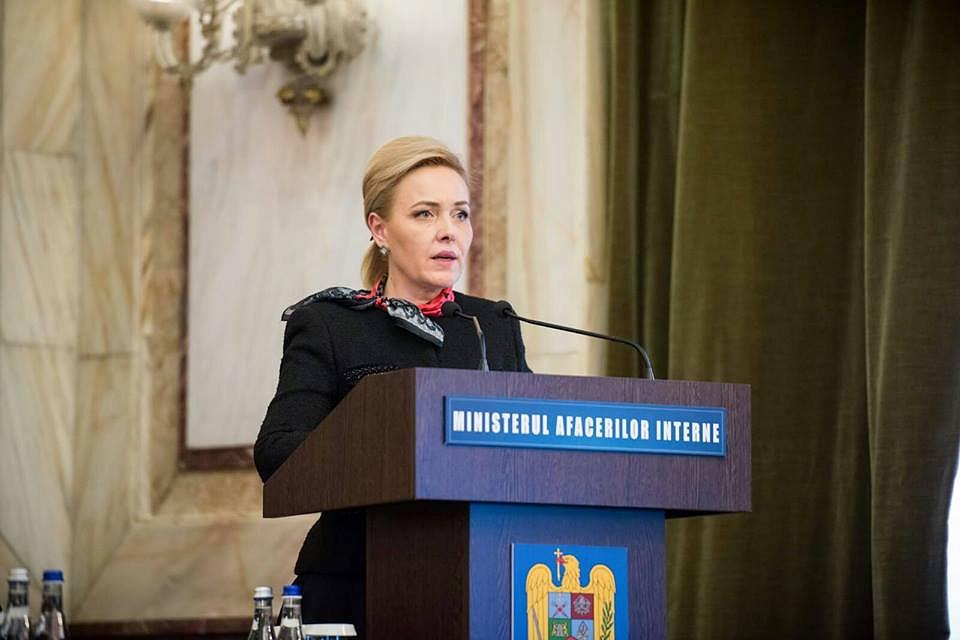 Romania's interior minister Carmen Dan won't resign and has decided to send the ministry's control body to the Romanian Police to check if all procedures have been respected in the case of the pedophile cop.
Her reaction came on Thursday, January 11, one day after prime minister Mihai Tudose suggested that she should step down and accused her of lying to him.
The whole scandal started after a traffic police officer was arrested on Monday as the main suspect in a sexual assault case against two minors. The investigators found that he may also have been connected to older sexual assault cases that were unsolved.
Interior minister Carmen Dan reacted to this case asking for a major restructuring within the Romanian Police and for the resignations of the Police heads who had "hidden evidence under the rug" over the years. On Tuesday, she asked for the resignation of Romanian Police commissioner Bogdan Despescu. The next day, prime minister Mihai Tudose said he would not dismiss the Police head and accused the interior minister of lying to him when she said she had a replacement for Despescu. He also said he couldn't work with Carmen Dan anymore.
On Thursday, the interior minister said she would not resign. She also claimed that the Romanian Police commissioner knew about the pedophile cop's involvement in a sexual assault case in December 2016 and decided to ignore this. She also said she sent her control body to the Romanian Police to look into this matter.
The war between PM Tudose and interior minister Carmen Dan is part of the internal power struggle in the ruling Social Democratic Party (PSD). Carmen Dan is one of party leader Liviu Dragnea's protegees in the cabinet and Tudose is trying to remove Dragnea from the party's helm and take his people out of his cabinet.
editor@romania-insider.com
Normal