Four municipalities in western Romania set up alliance to draw EU funds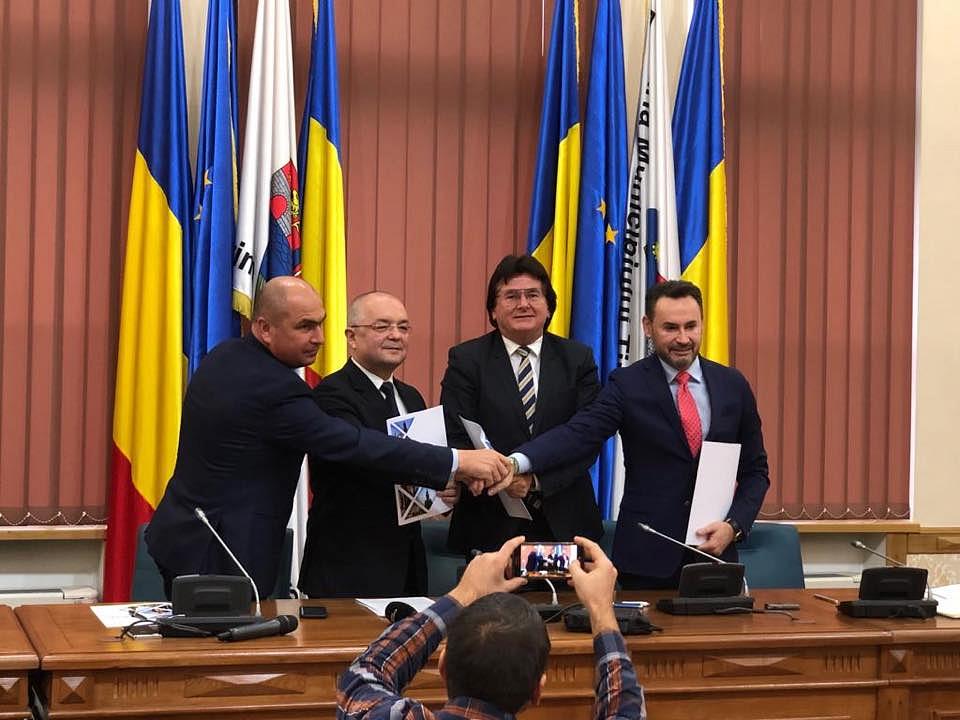 The mayors of Timisoara (Nicolae Robu), Cluj-Napoca (Emil Boc), Arad (Gheorghe Falca) and Oradea (Ilie Bolojan) on December 8 signed the documents establishing the Western Alliance, an institutional initiative aimed at drawing funds from the European Union budget for the economic development of the western part of the country.
The initiative of the four mayors was not related to territorial separatism, Emil Boc underlined, according to local News.ro. Technically, drawing EU funds requires a specialized body, the Interregional Development Association that will be set up in the first quarter of 2019.
The objectives of the Western Alliance include: radically improving mobility between the four cities; accelerating the building of the Transylvania highway project (Bucharest-Bors); supporting and speeding up the Via Carpathia project (a planned transnational highway network connecting Klaipėda in Lithuania with Thessaloniki in Greece); supporting and speeding up the Timisoara highway project; developing a high-speed train link between the four cities; developing an interregional and intra-regional public transport network; increasing the ecological mobility in the metropolitan area by train, tram, trolleybus, electric bus, metro; supporting public private partnership law for infrastructure projects, and much more.
Four big cities in Western Romania forge alliance for EU funds
(photo source: Facebook / Emil Boc)
Normal