Enclosure wall section of Romanian medieval fortress collapses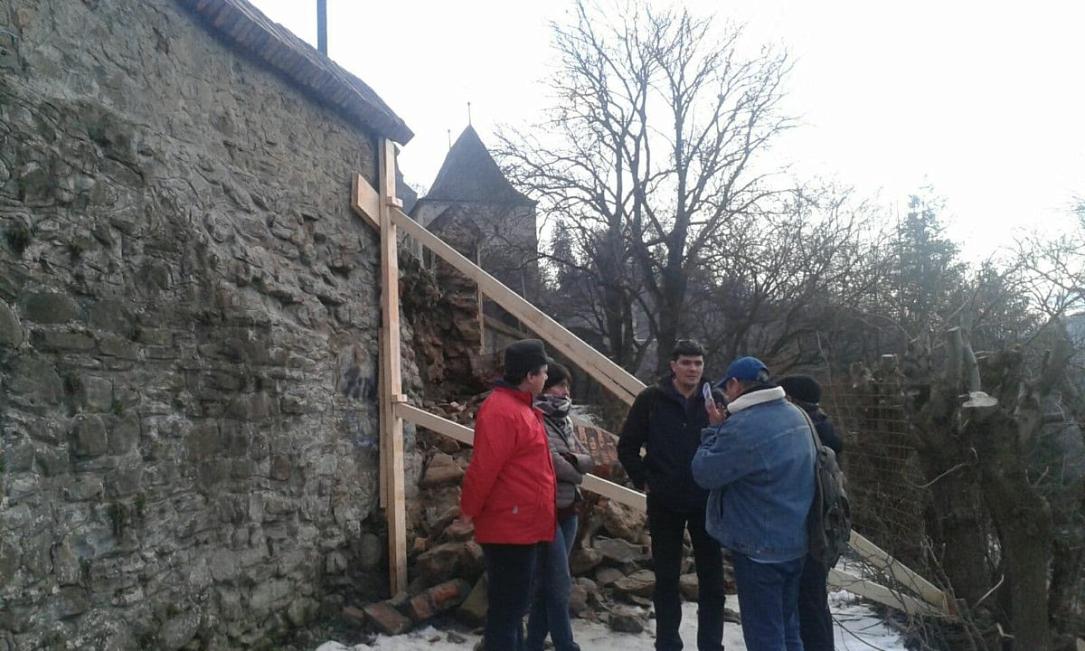 A 4.6 meters long section of the enclosure wall of the Sighisoara Medieval Fortress, in central Romania, collapsed last week.
The 800-year old medieval town of Sighisoara is a UNESCO World Heritage site.
The surveillance camera captured the moment the wall collapsed in the Section 11, alerting the local authorities. The car traffic in the area is currently restricted and so is the pedestrians' access on the Fortress Alley, between the Cobblers' Tower and the Tailors' Tower.
Works to support the wall have been performed, and the Culture Ministry and other county authorities were notified about the event. A bid will also be organized to decide on a technical project for the reconstruction of the wall.
Historical plans of the fortress dating back to 1750 show that landslides took place in the area and refurbishment works happened only in 1858, the local authorities said.
Sighisoara is one of best preserved inhabited citadels in Europe. The city, one of the most visited in the country, is located in the historic region of Transylvania, on the Tarnava Mare river in Mures county. It is also home to a popular, yearly medieval festival.
Several years ago, the city was at risk of being excluded from the UNESCO World Heritage list because of various renovation works performed without compliance to the historical monuments status.
British publication tells readers why Romania's Sighisoara is perfect for a budget break
(Photo: sighisoara.org.ro)
editor@romania-insider.com
Normal